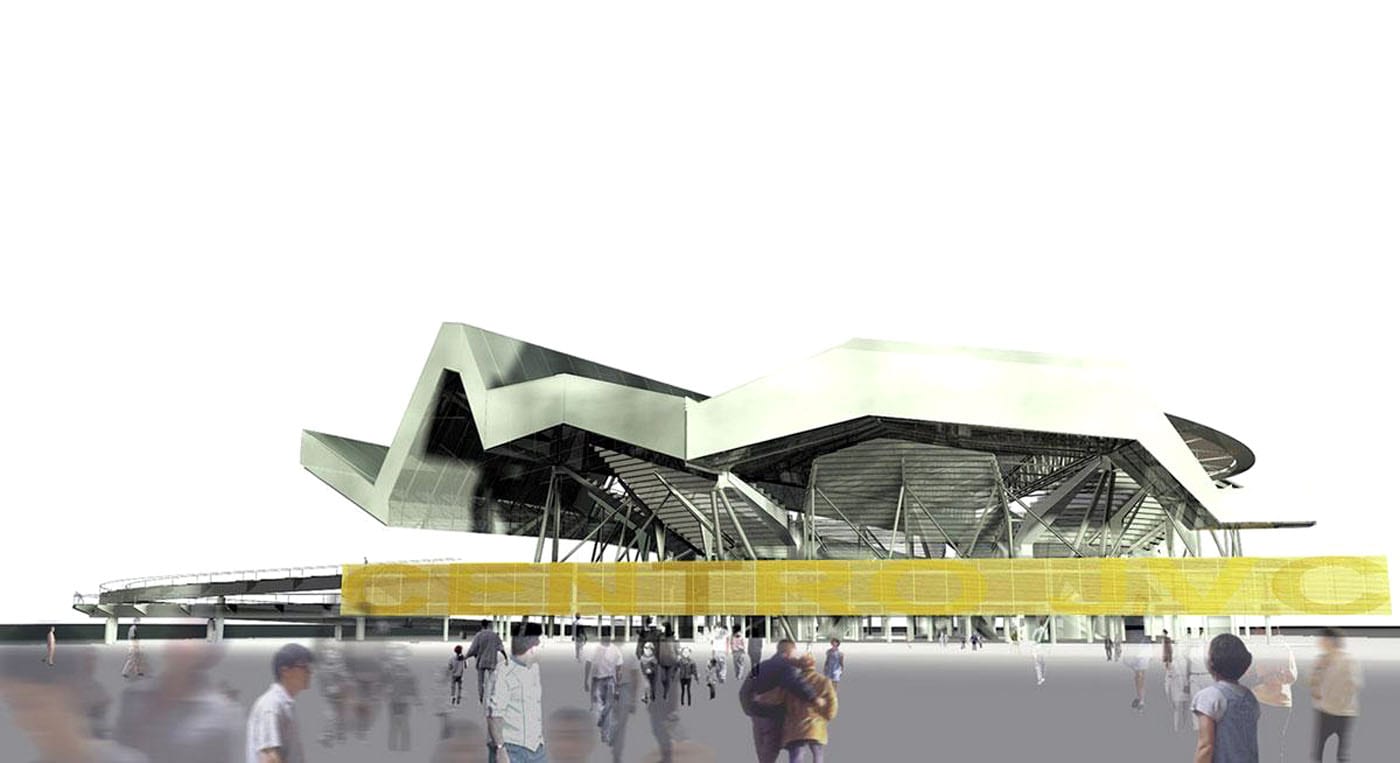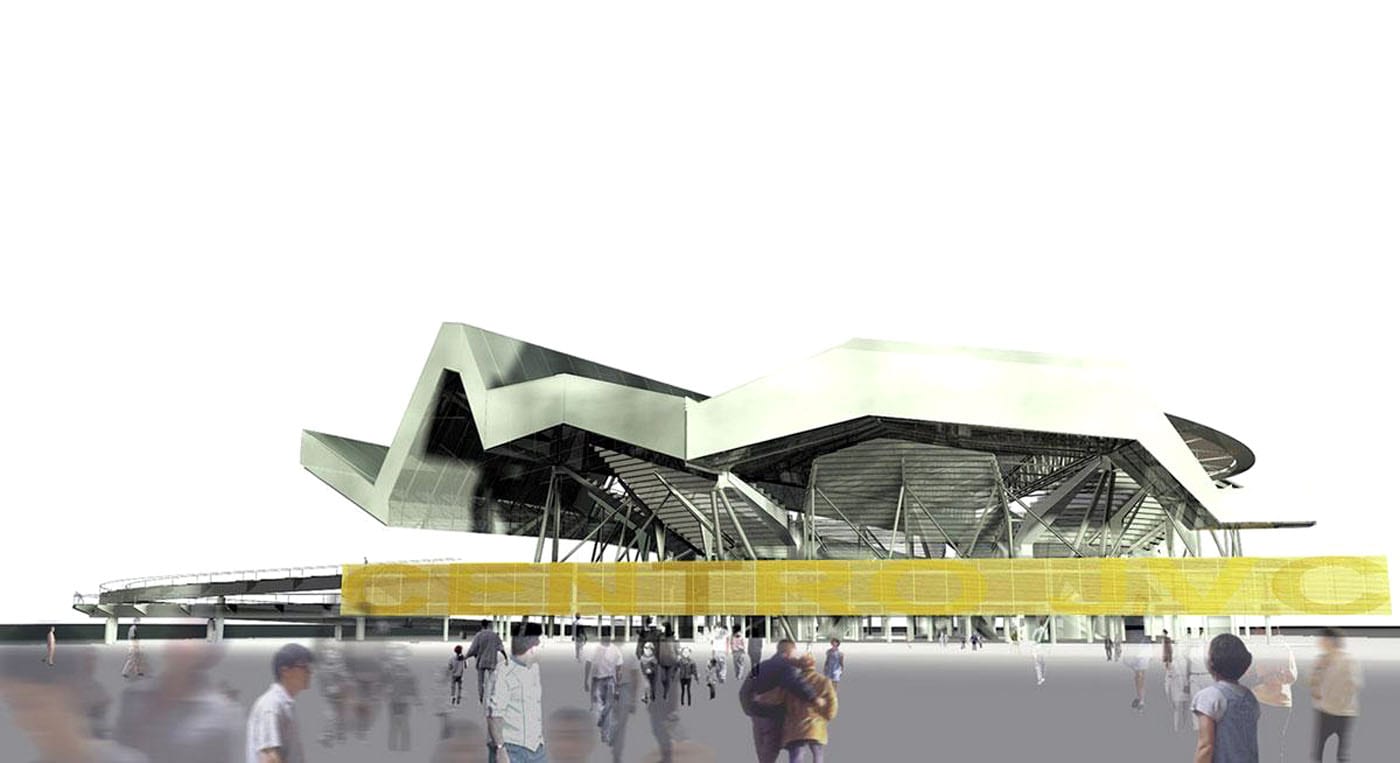 +

the_JVC_Palenquie Centre /
+

the_JVC_Palenquie Centre /
site area_
3.2 acres / 1.3 hectares
site size_
240,000 gross sq ft / 22,296 gross sq m
* all rights reserved morphosis architects
Since pre-colombian times, palenques have traditionally accommodated the spectacle of pelea de gallos – cock fighting. relatively recent changes in cultural attitudes have broadened the palenque's role to as a performance and entertainment venue that hosts events such as concerts of musica ranchera (folk music) boxing matches, and public assemblies.
The layered, adaptable, open-air arena makes three discrete transformations to accommodate a variety of event requirements. in the typical layout, reminiscent of ancient mayan building structures, the lower seating of the arena carves into the earth to form an intimate stage for the gallos ritual. in this version, temporary hydraulic or lightweight steel structures can be erected over the small lower arena when necessary to expand the arena by two further incremental steps, for sporting events and stage performances.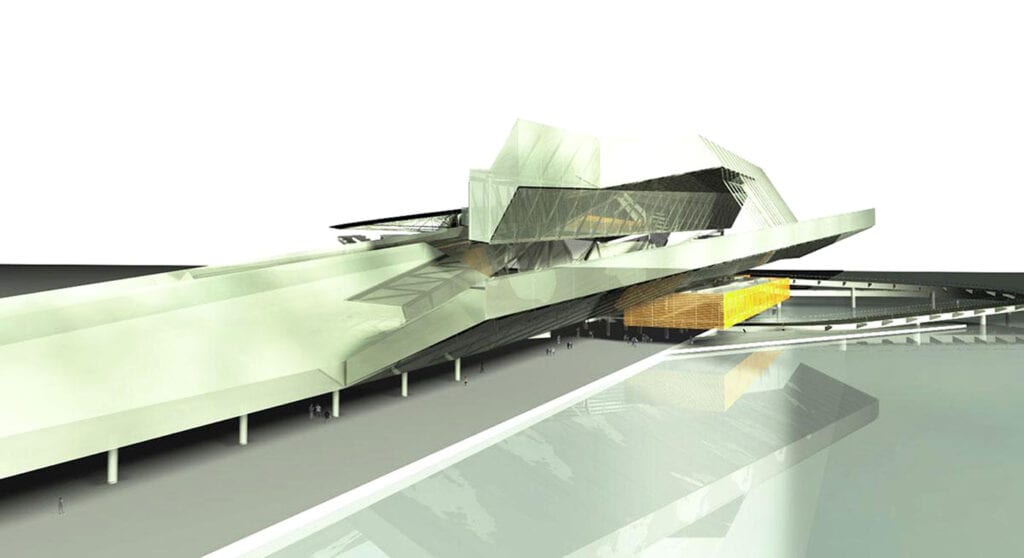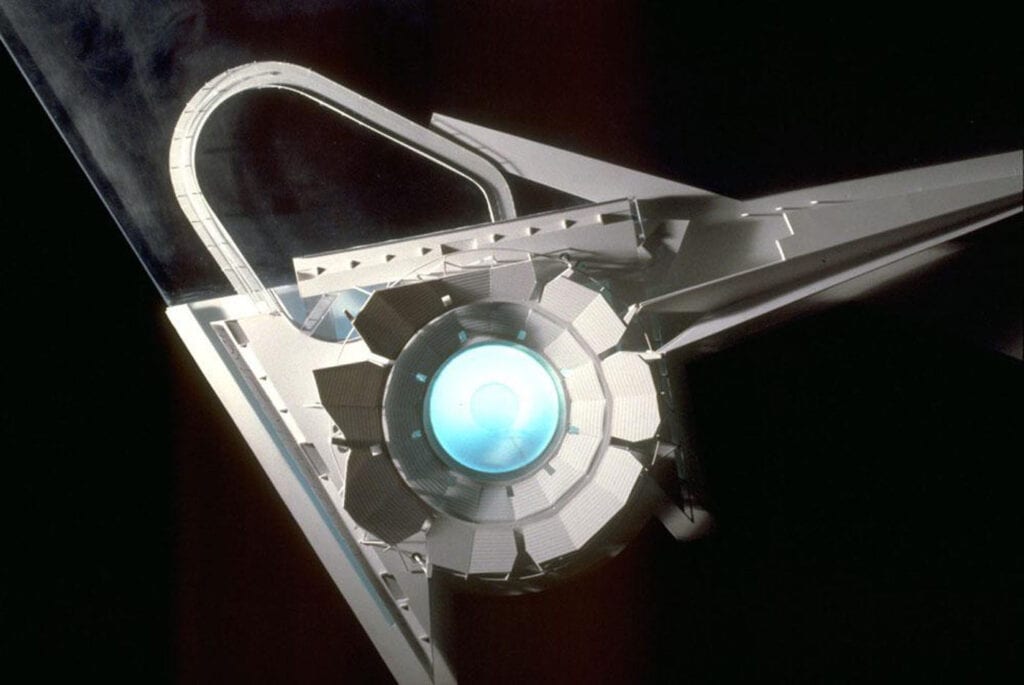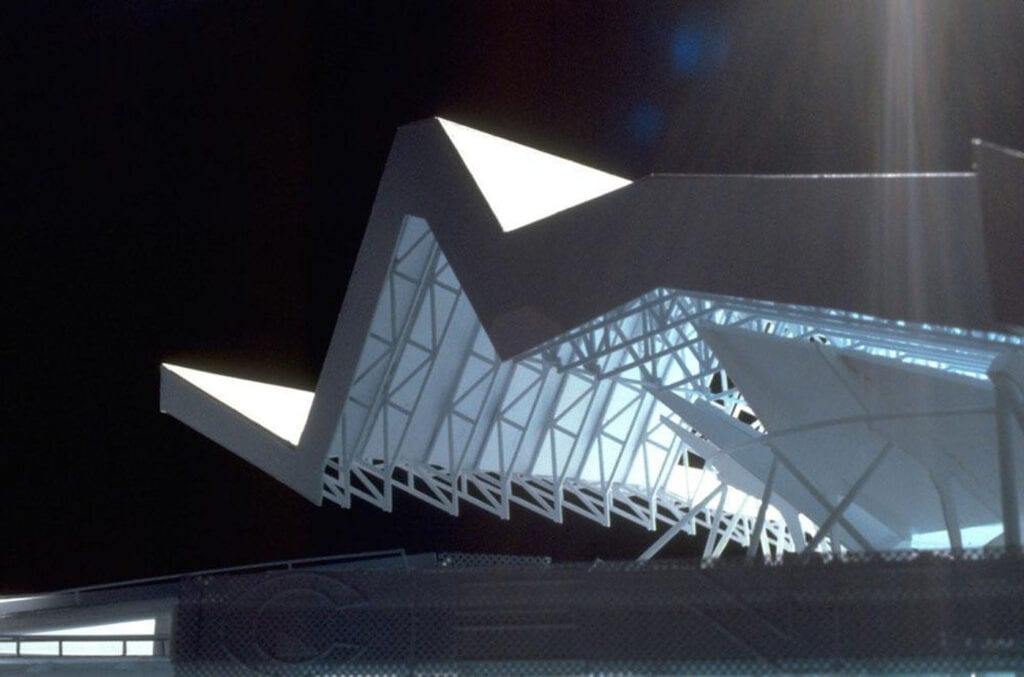 + layouts /
A disc and a folded plane intersect to form a hybrid roof that mimics the profile of the surrounding mountain range. the roof form peels away from the landscape becoming perceptual detached from the earth while the ellipsoid "fragment" hovers over the concert stage, as a vestige of the order below. the walkways, ramps, and stairs that orbit the arena link it with the other elements of the new cultural and commercial urban center at the edge of guadalajara. the palenque integrates dynamically with the adjacent cluster of new buildings, the site, and the culture.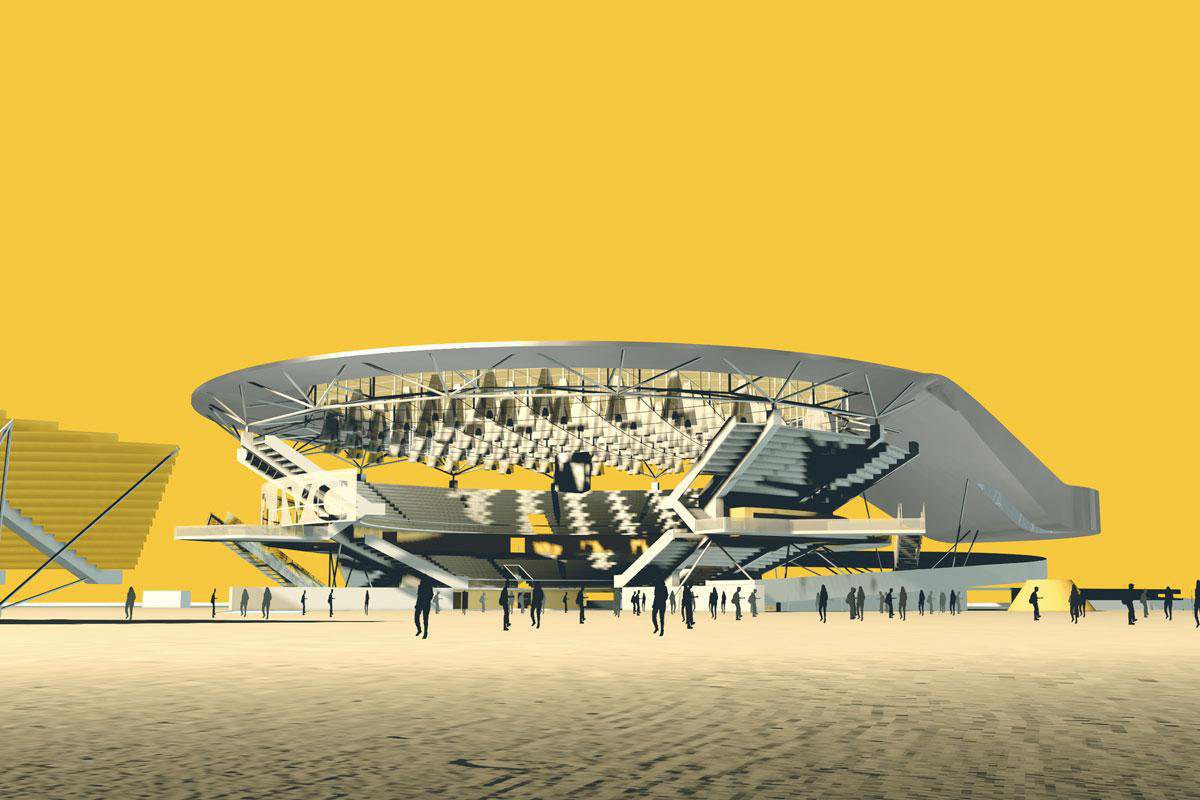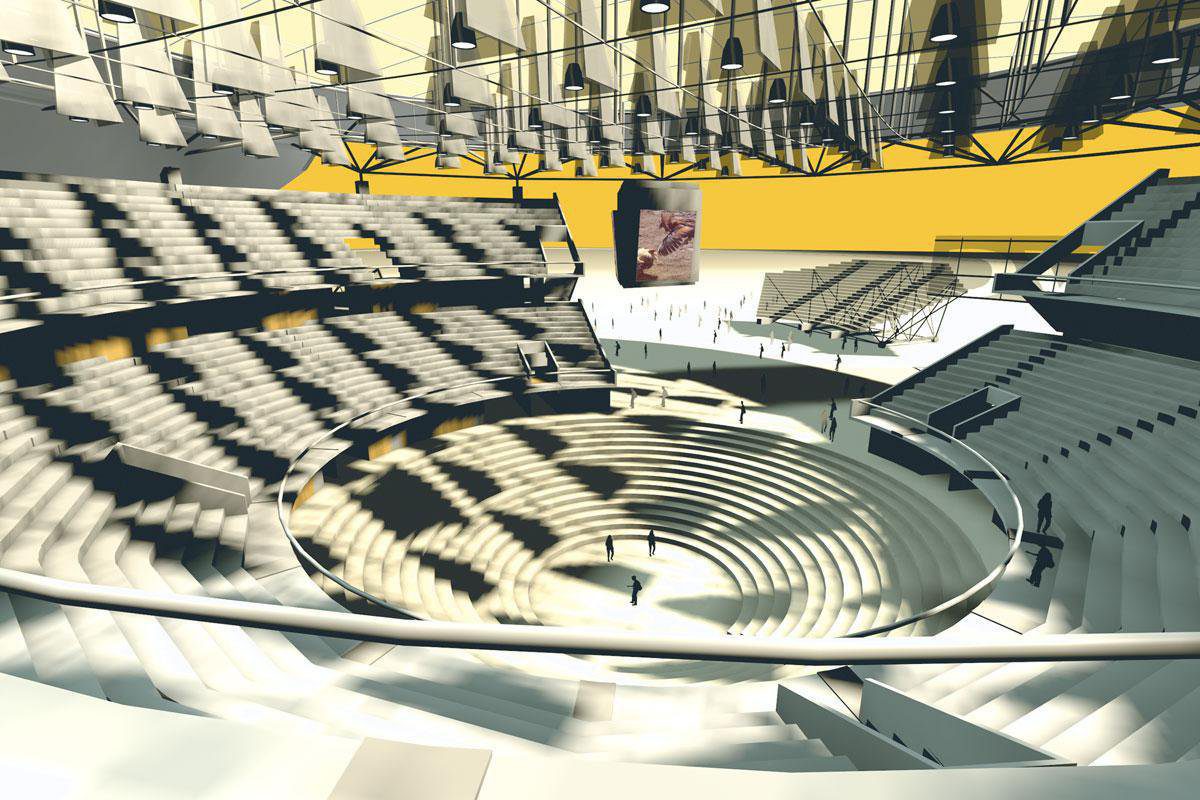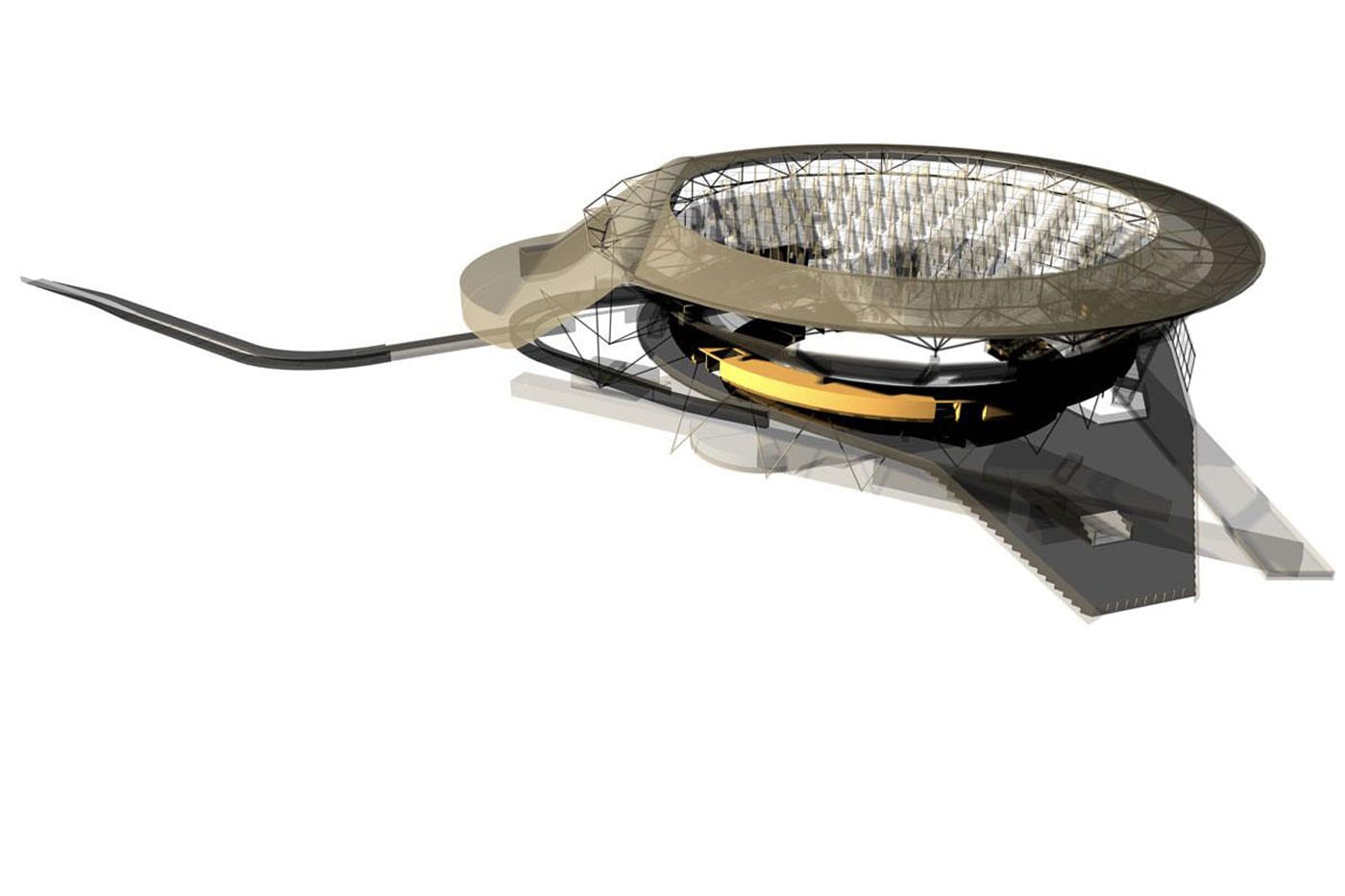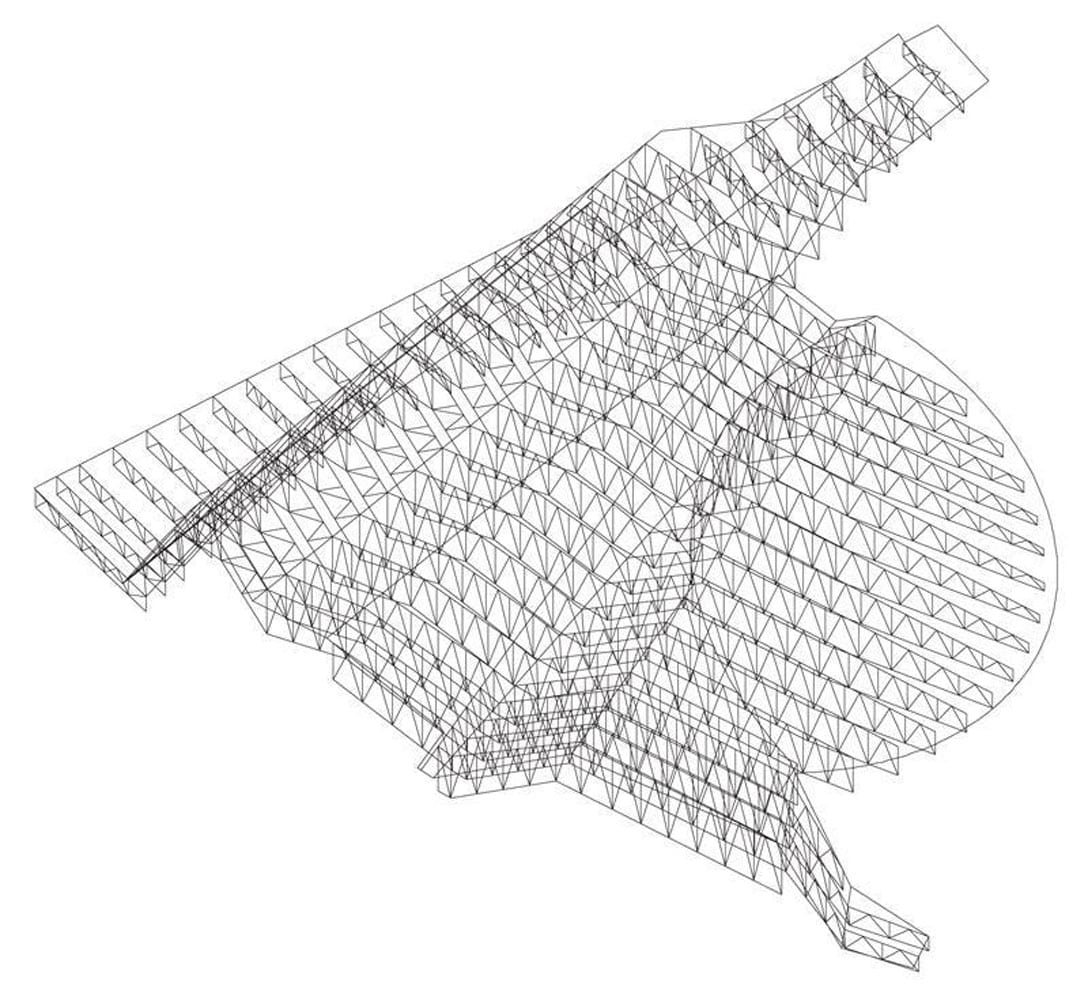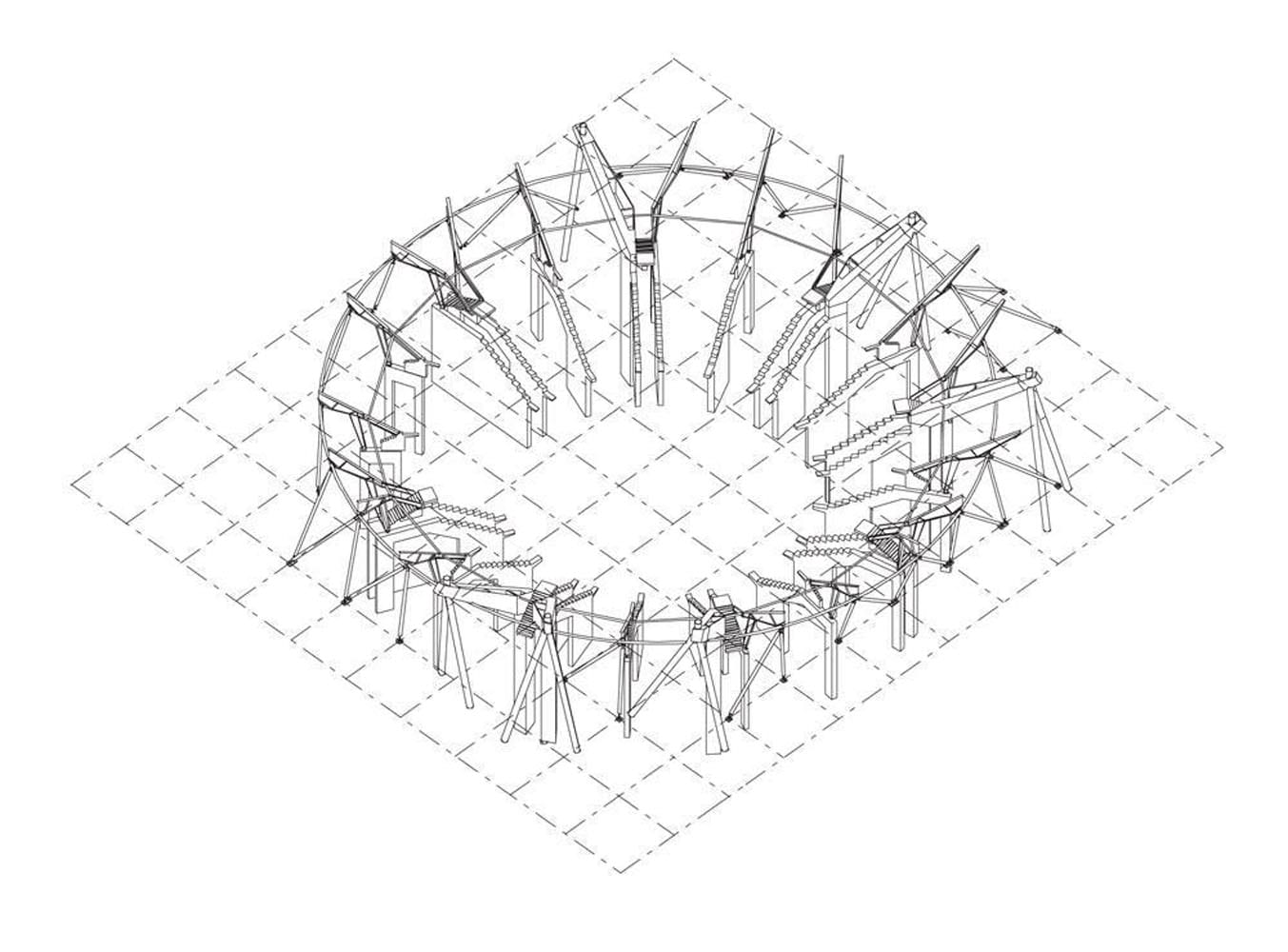 + credits /
Executive Architect: Smith Group
Construction Manager: Hunt Construction Group
Structural/MEP Engineer: Ove Arup & Partners
Civil Engineer: Brian Kangas Foulk
Architectural Lighting: Horton Lees Brogden Lighting Design, Inc.
Collaborative Artist: Rupert Garcia, Hung Liu, Ed Ruscha, Raymond Saunders, James Turrell, William Wiley
Code Consultant: Rolf Jensen Associates
General Contractor: Dick-Morganti Joint Venture JJR
Landscape Architect: Richard Haag Associates Inc.
Signage and Graphics: Kate Keating Associates
Acoustical Engineer: Thorburn Associates
Cost Estimator: Davis Langdon Adamson
Vertical Transportation: Hesselberg, Keessee & Associates, Inc.
Curtain Wall Consultant: Curtain Wall Design & Consulting, Inc.
Geotechnical Consultant: Geomatrix
Blast Consultant: Hinman Consulting Engineers
Natural Ventilation Modeling: Lawrence Berkley National Laboratory