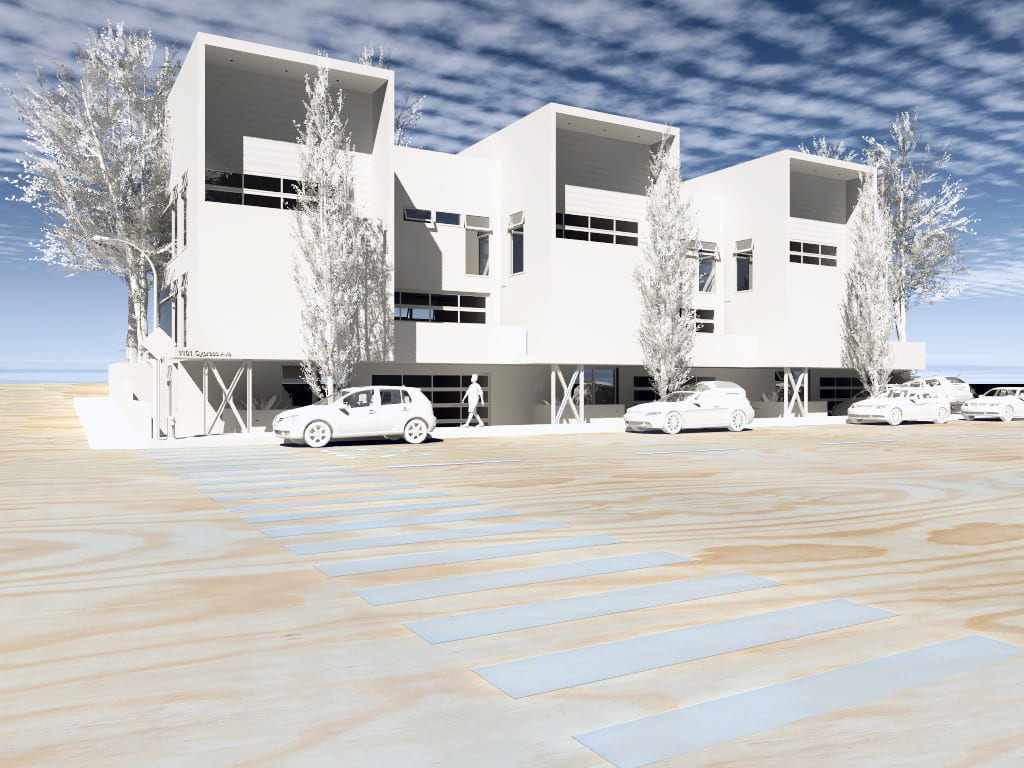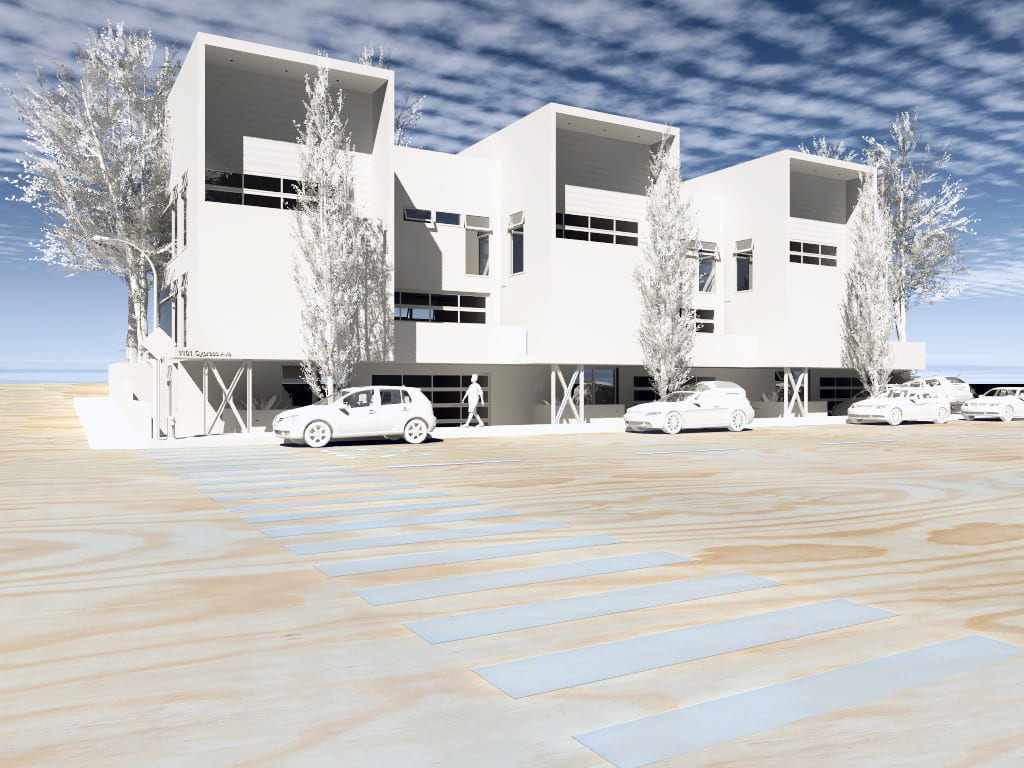 location_
1101 Cypress Ave.
Hermosa Beach, CA 90266
United States of America
site area_
.6 acres / .24 hectares
site size_
10,090 gross sq ft / 937.39 gross sq m
This is a three unit townhome. Each unit has three bedrooms and three baths, hence the name, the_3³.
Each unit has a two guest parking spots and a full two car garage. The garages are considered subterranean, which allows for an overall higher height limit, because the average mean benchmark gives the project an additional six feet in overall height. This zoning ordinance allows all three units to grab a sneak peak view of the Pacific Ocean, from each roof deck.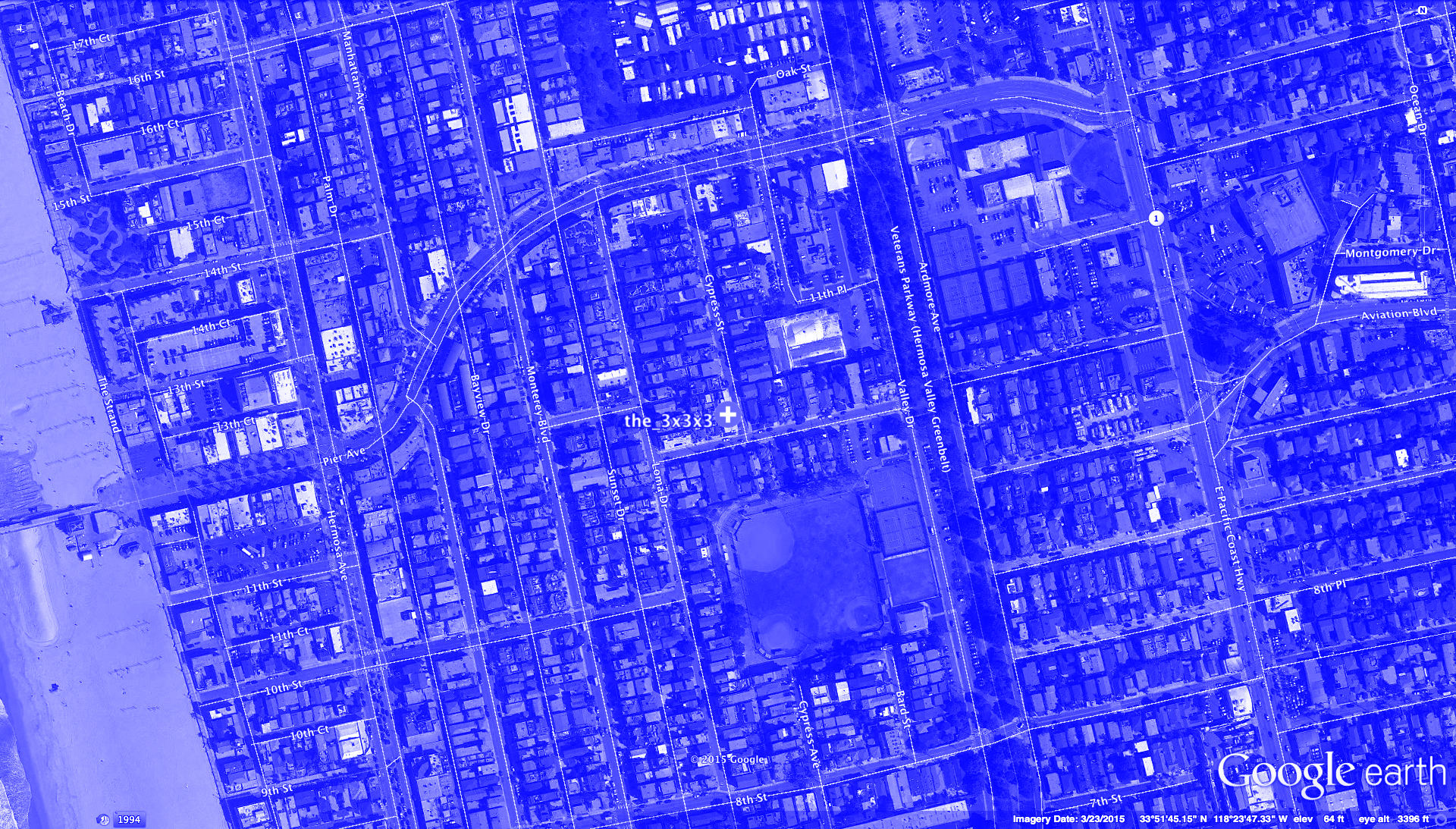 Having the lot width be only a mere 40 feet, it was adjusted so that the garages built into the hill side, reach into the west set back an additional foot. So the 10% of lot width being 4 feet, is just now become three feet, and four feet on the east side.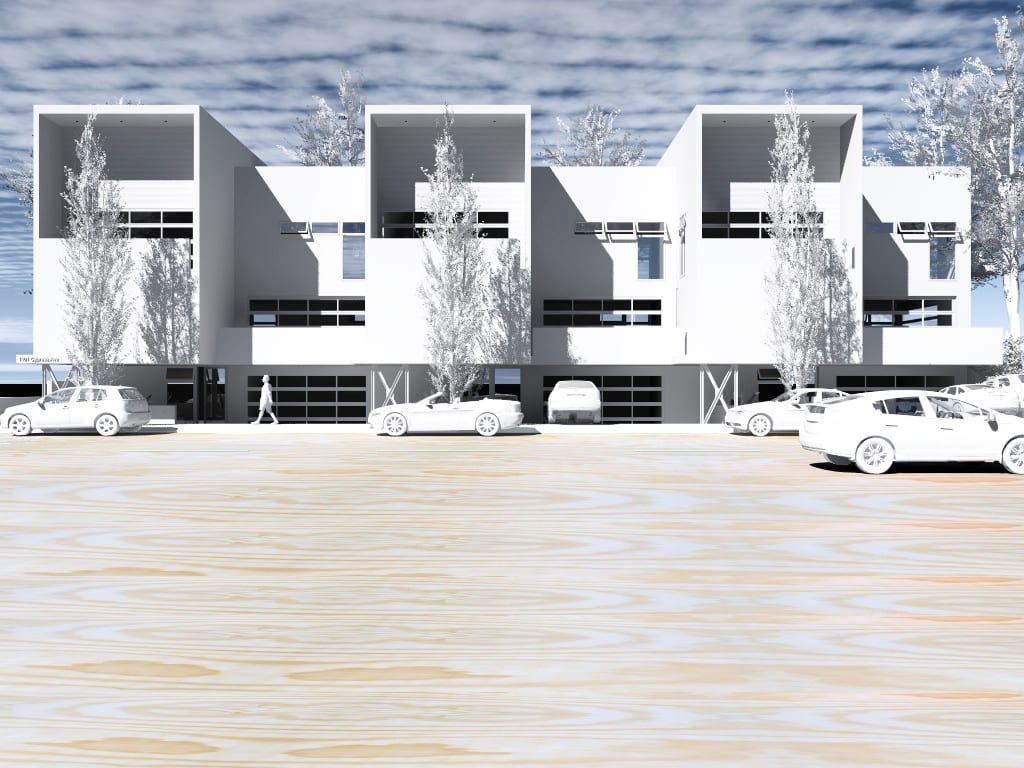 + gallery /
Being a spec developmental project, cost considerations were heavily taken into consideration, at every turn of the project. All the windows and doors are of the exact same size, in each unit. Finished grade type "A" plywood is being used on all floors and cabinets, which is on top of a radiant heating system, warm-board. Lineal stacked block at garage level provides both retaining and shear for the three stories above.The smooth steel troweled stucco has colored integrated specifications that makes each unit seam to have its own unique individual quality.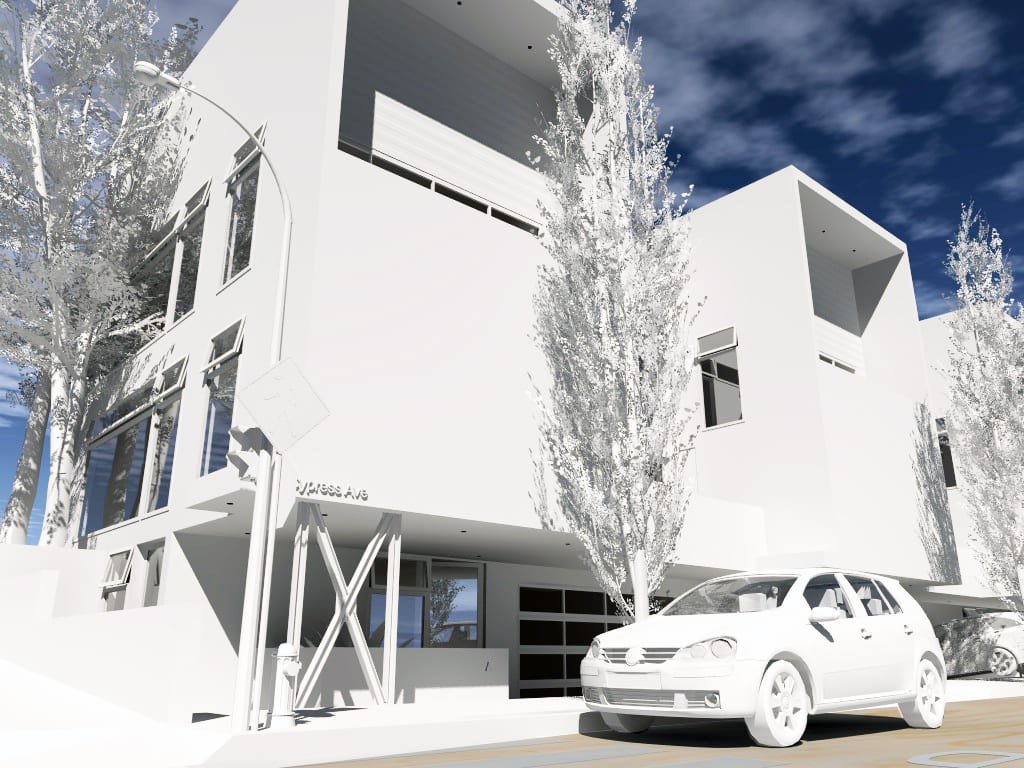 + credits /
Design + Build: humnlab+ architecture /
General Contractor: TBD
Structural/MEP Engineer: Paul Christensen, C.E., S.E.
Photography: TBD