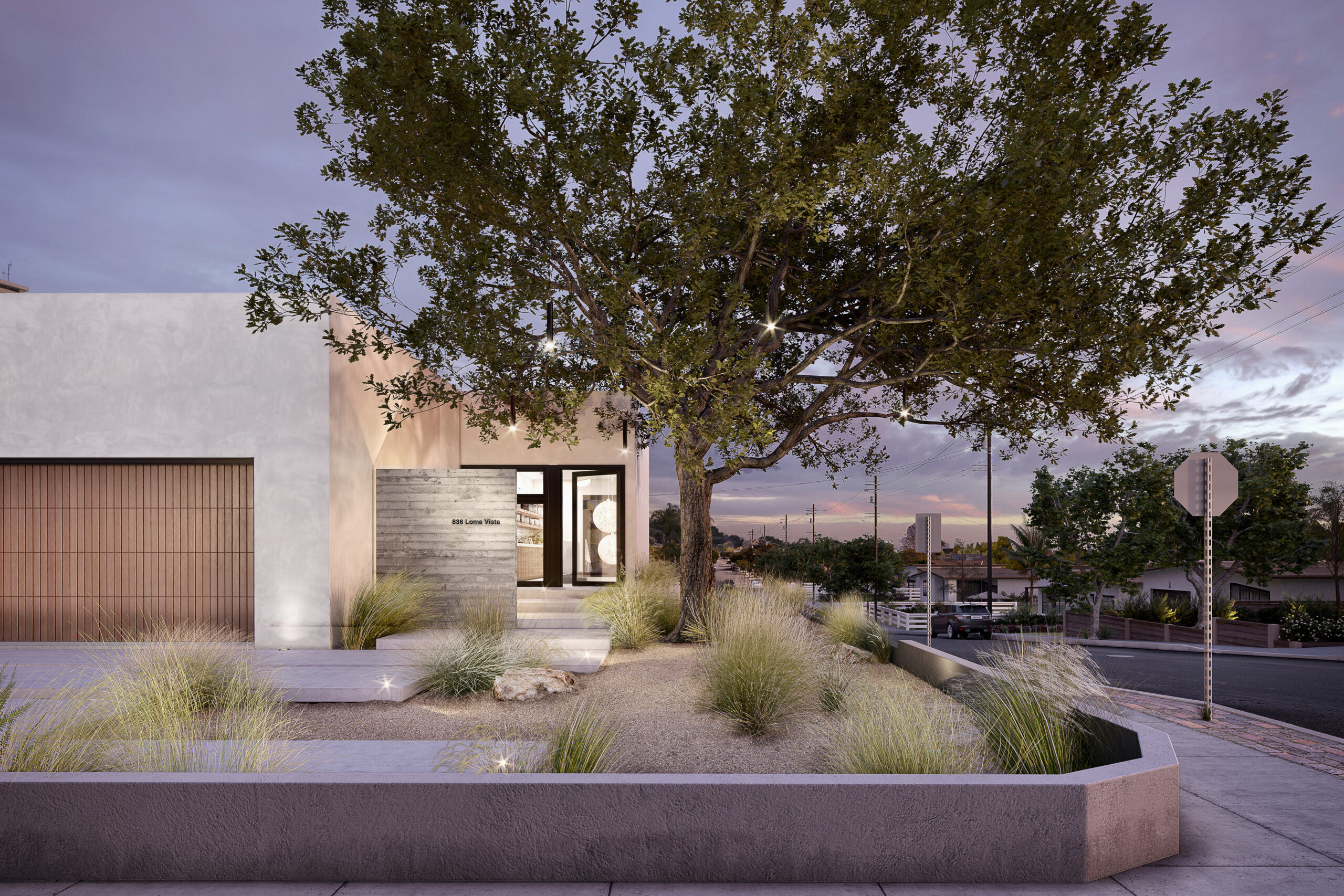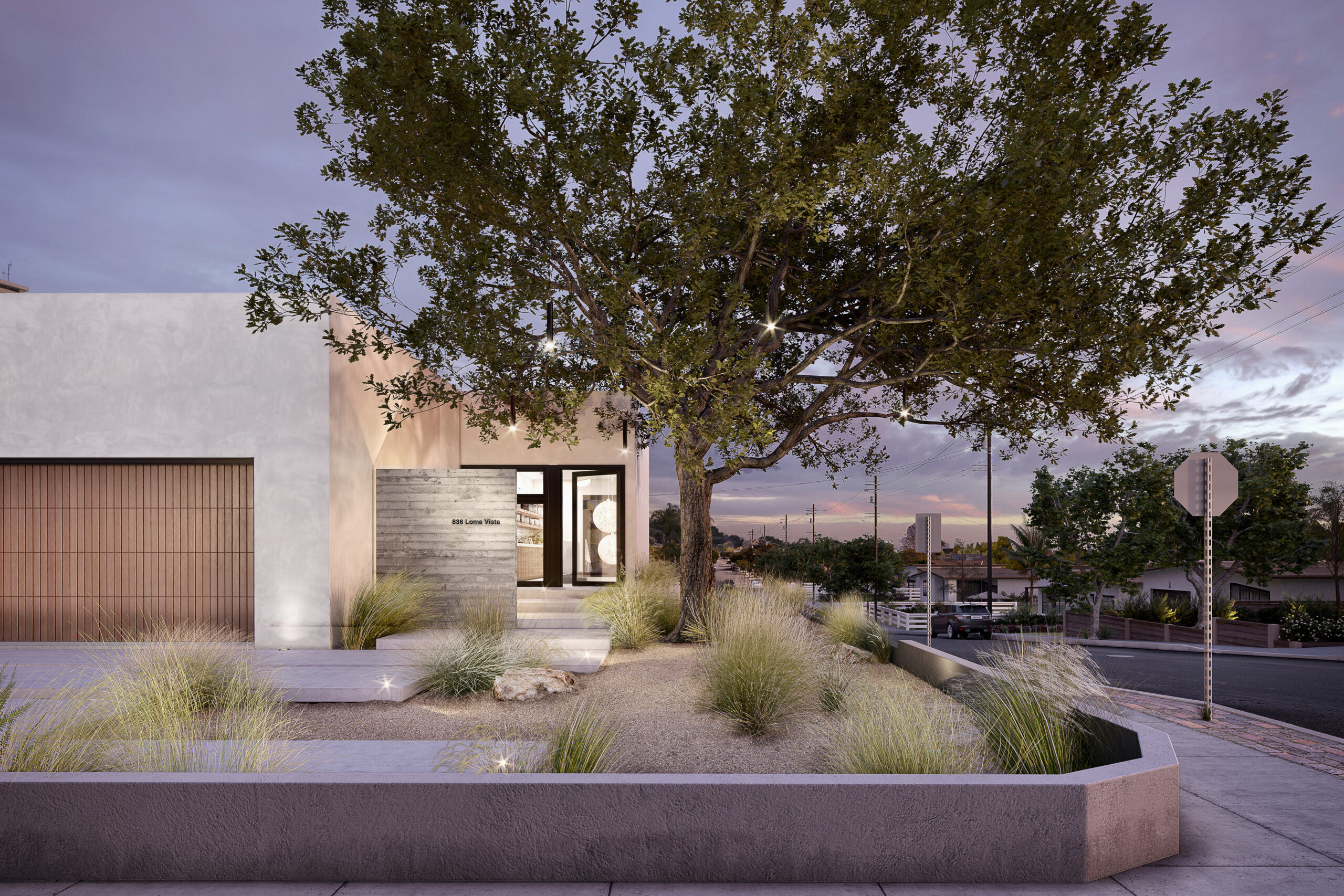 location_
836 Loma Vista Ave.
El Segundo, CA. 90245
United States of America
site area_
5,501 sq ft / 0.0956 hectares
site size_
2,896 gross sq ft / 1,890.32 gross sq m
construction date_
2019-2020
This is an existing 1924, four bedroom, three bath, post and beam home, with an attached two car garage. The program is to add 1,541 sq. ft. to the existing home, expanding the master bedroom and master bathroom, as well as relocating the entire second floor over the existing first level, to capture the El Segundo City views and the entire valley basin, towards Sleepy Hallow.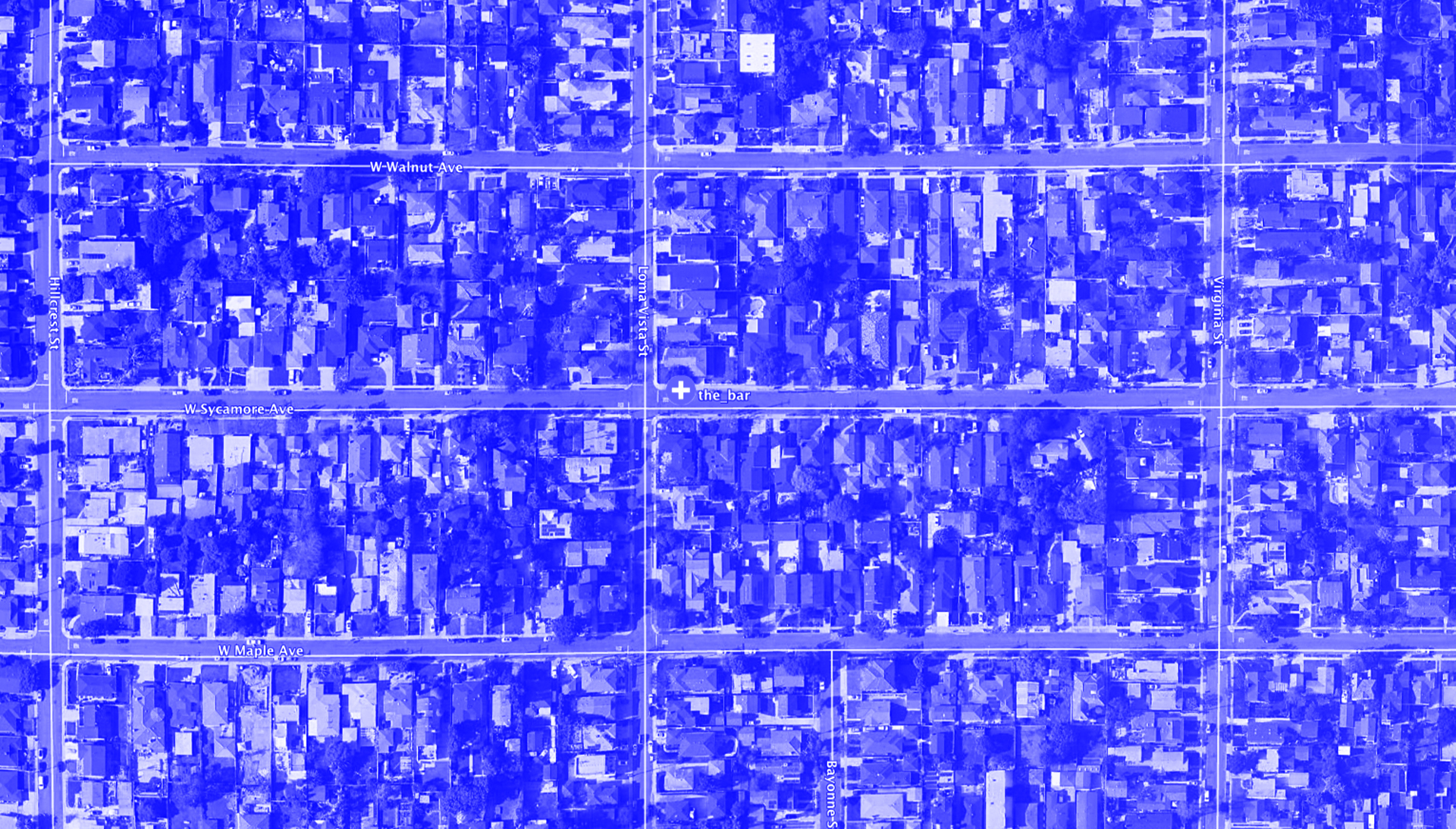 The additions, exterior is cladded in a white washed cedar, hung on a rain screen system that allows the wood to expand and contract naturally, while the black smooth steel troweled stucco under, keeps the U value and vapor barrier secure.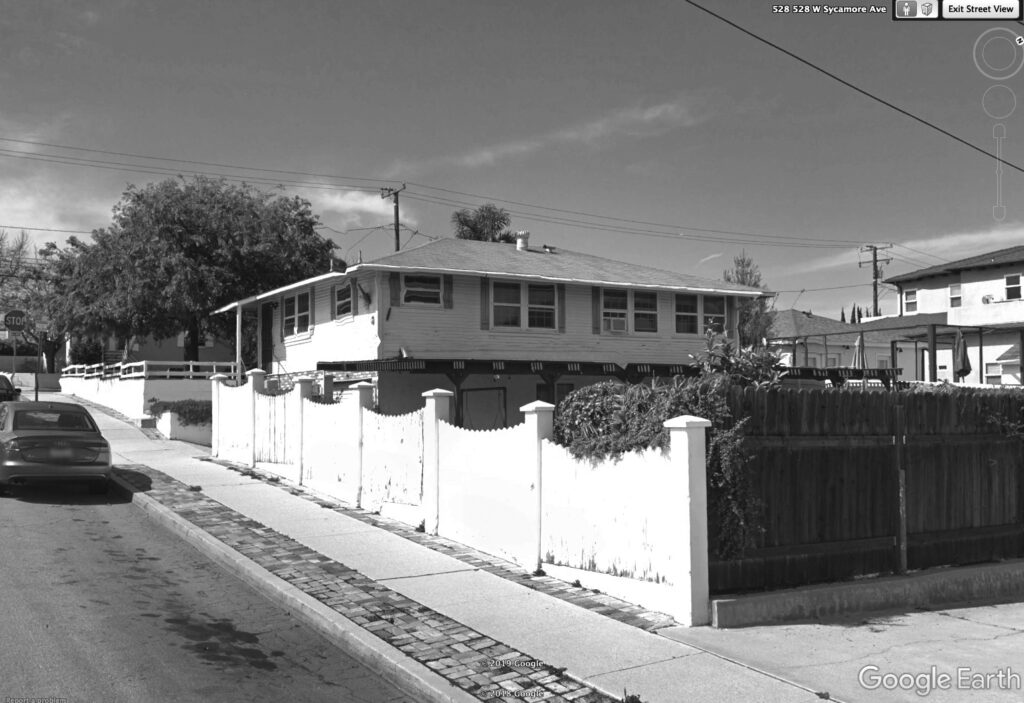 + gallery /
The addition of 3 sets of 20 foot wide, 9 foot tall pocket doors, allows for an interior to exterior relationship that passively cools the home along with the use of the homes several strategically located skylights. The open plan and the use of the homes exterior materials, used on the inside, blurs the users ideals from wha truly is the outside versus the inside.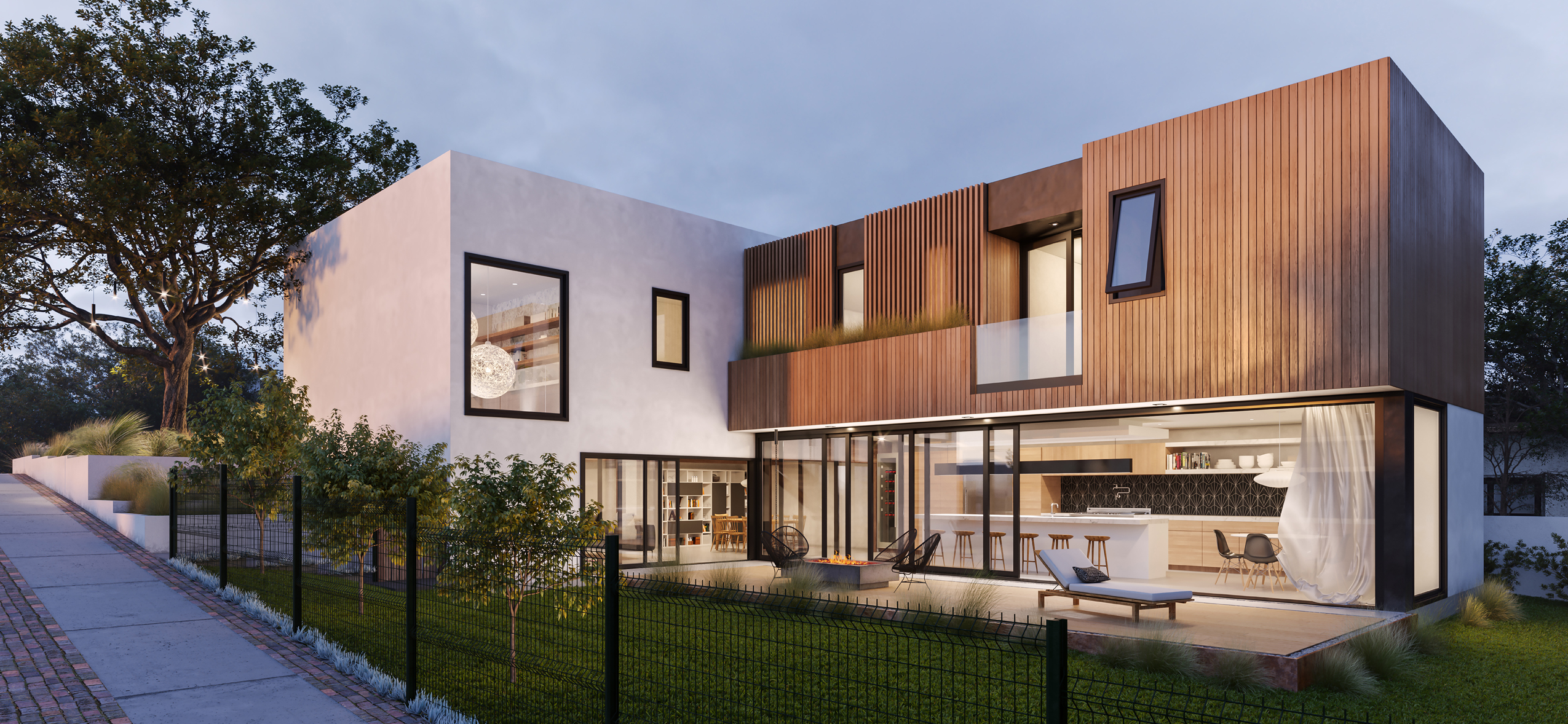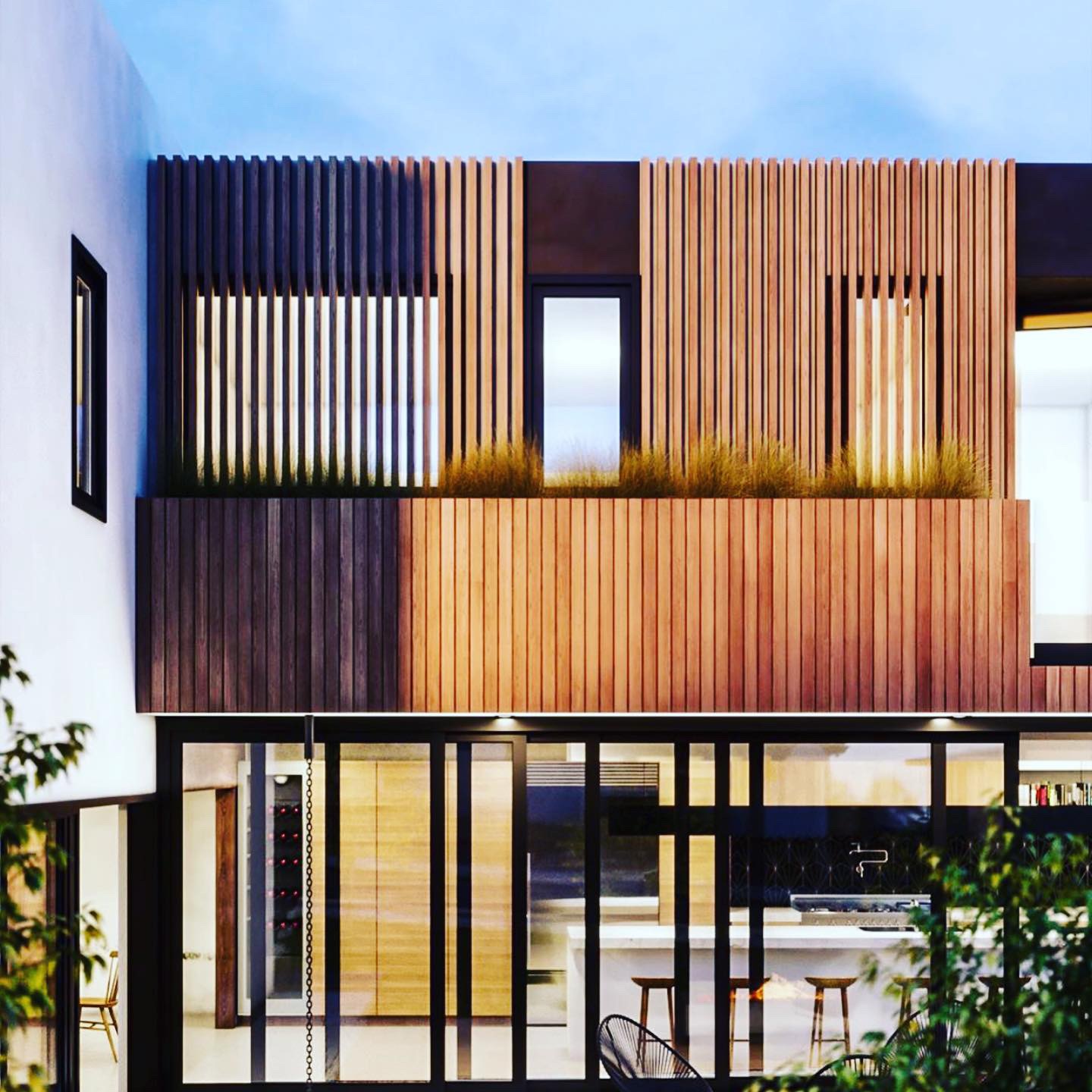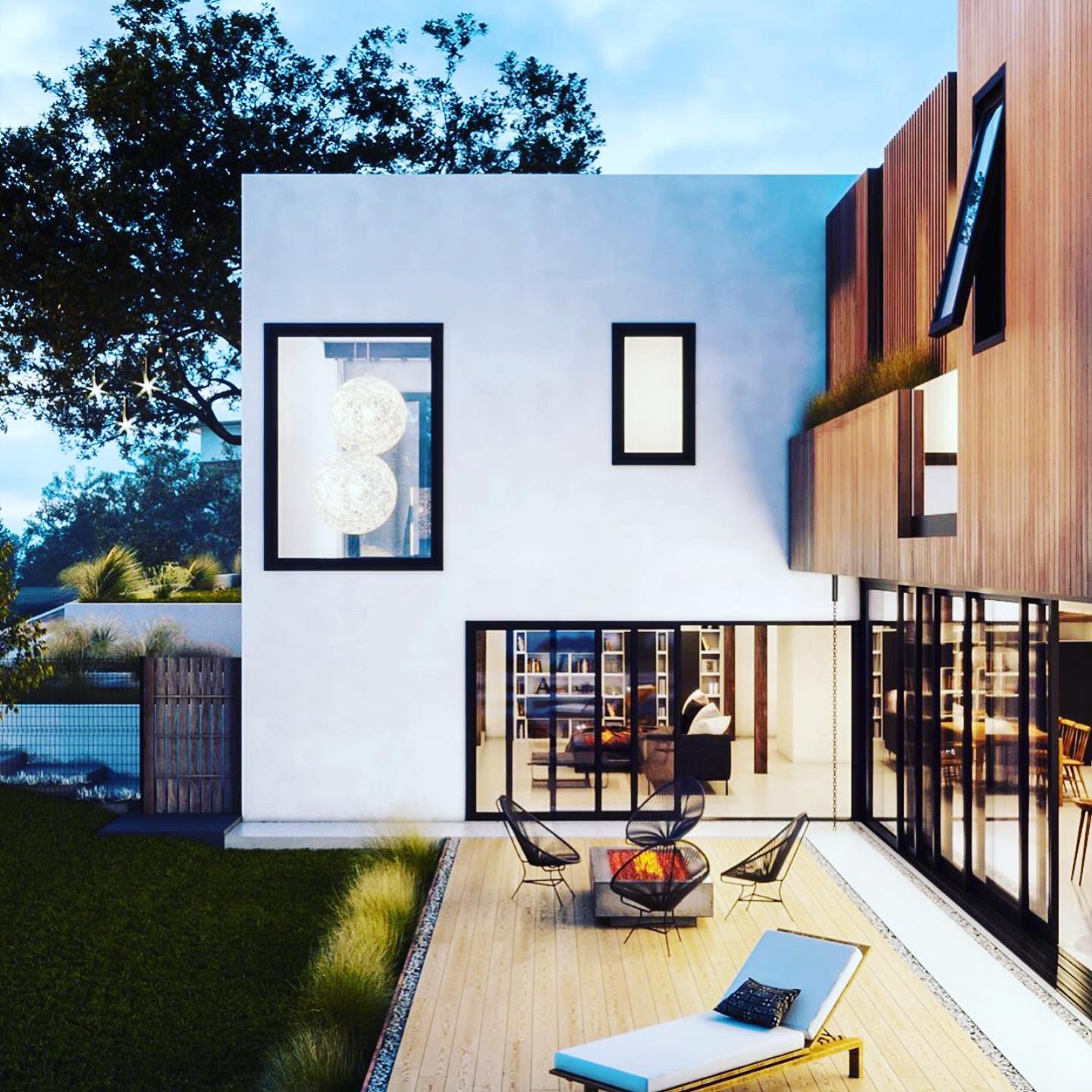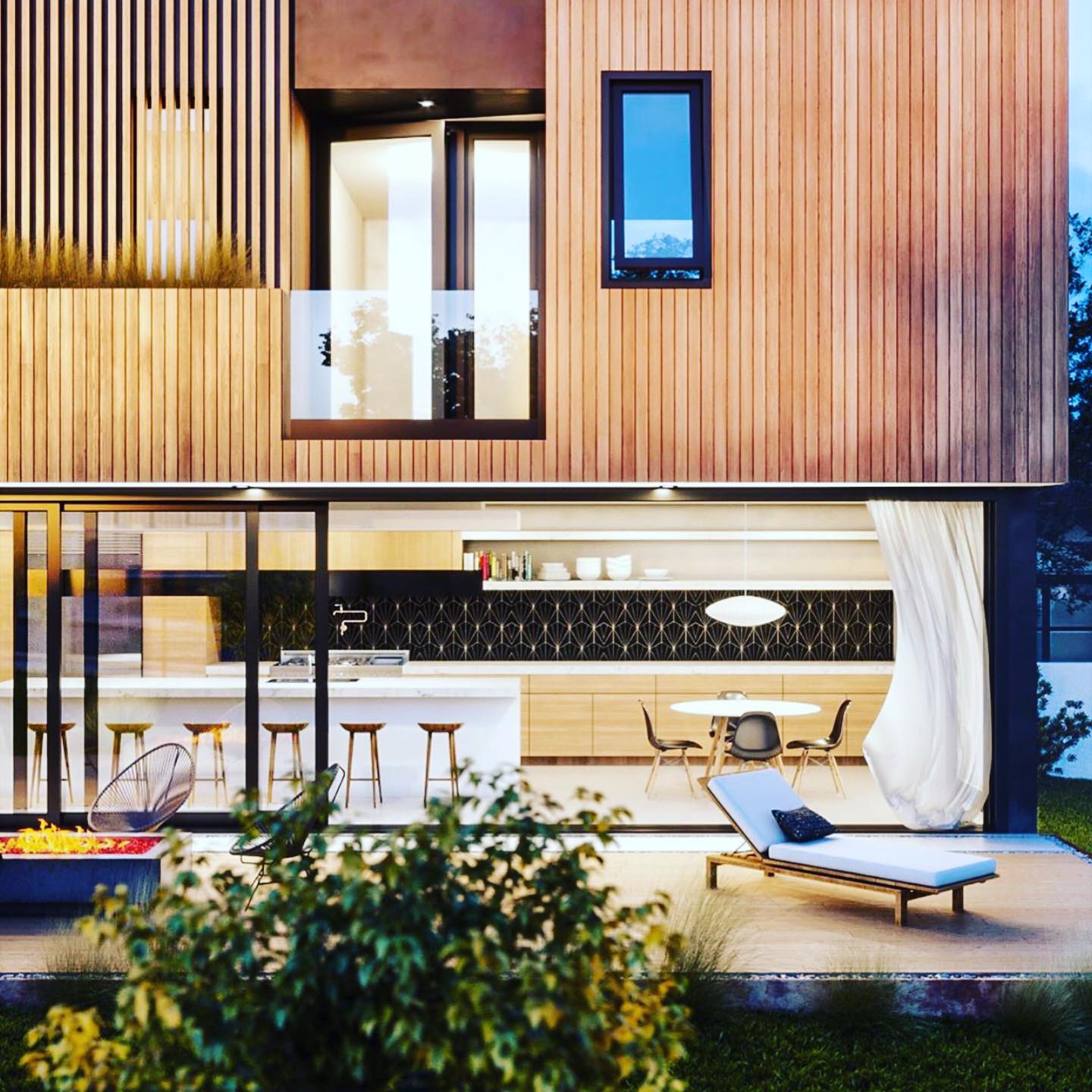 + layouts /
The newly created courtyard, facing south, invites the sun into the home, while, the passive breezes acts as the homes AC system. As the trade winds cross over the sand dunes to the west, the hot air will cool, and invert while entering into the home, cooling it, just like the convection cycle. New green xeroscape allows the home grounds to be extremely low maintenance, and care free.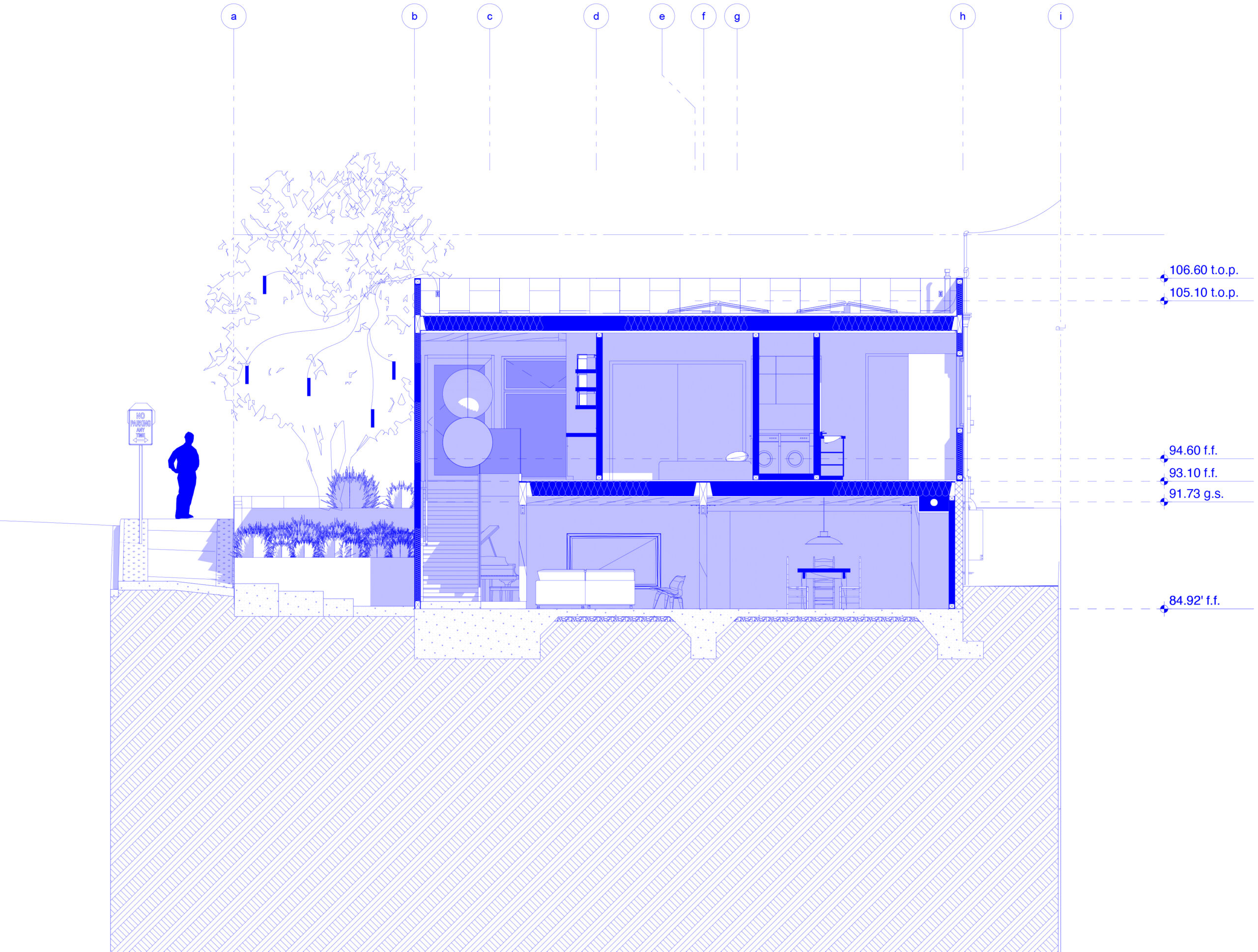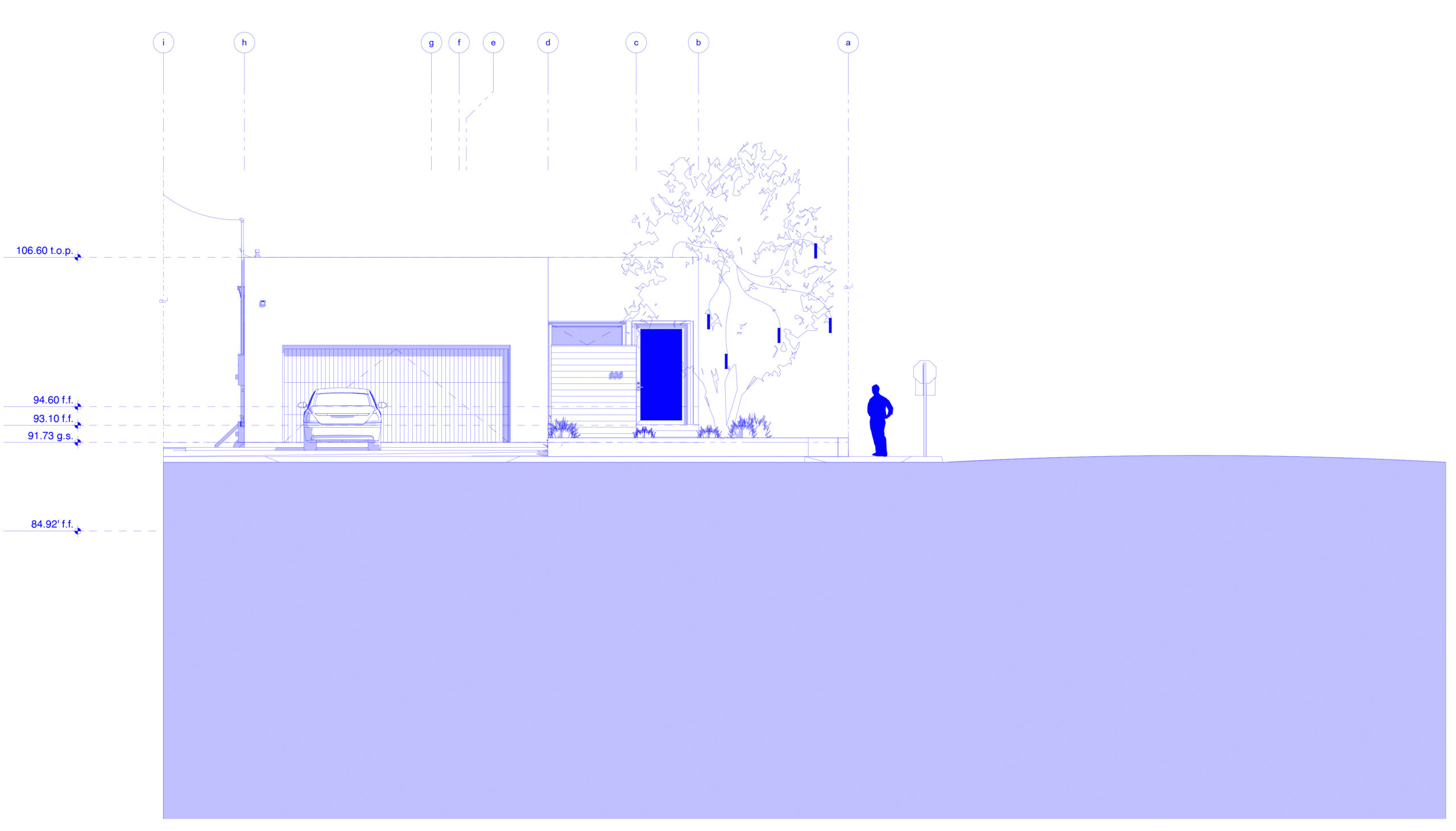 + credits /
Design + Build: humnlab+ architecture /
General Contractor: Harris, Construction, Inc. + humnlab+ architecture /
Structural/MEP Engineer: MMSE Engineering, Mike Martineze, C.E., S.E.
Soils Engineer: Terradyne Environmental, A. Wahab (SAM) Noori, P. E. QSD
Civil Engineer: T Engineering Group, Inc., Quang Tran, P.E.
Green Roof: Justin Ewart/AAWRP
Photography: DNA_Photography