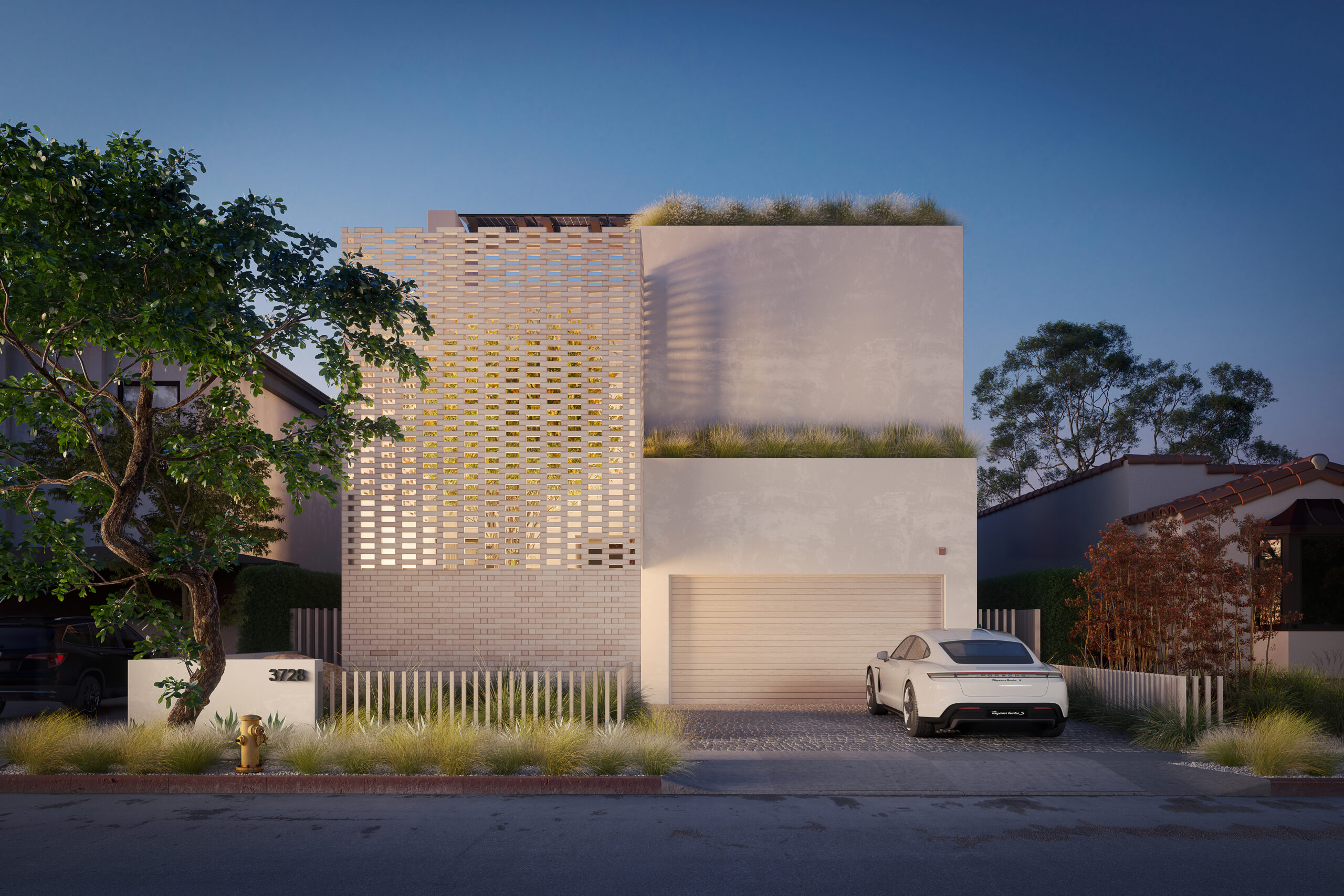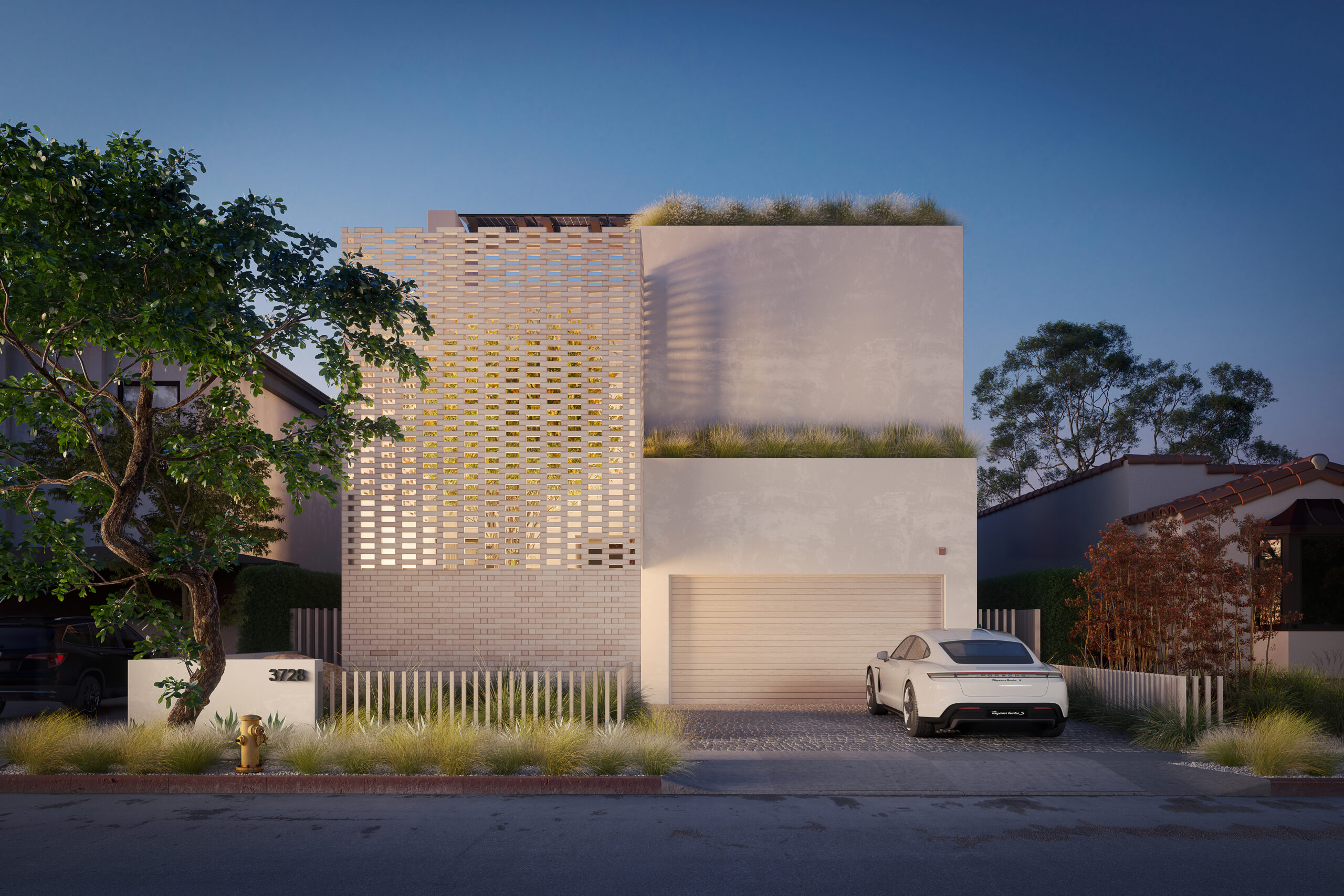 location_
3728 Greenfield Ave.
Los Angeles, CA. 90034
United States of America
site area_
4,995 sq ft / 0.0464 hectares
site size_
4200 gross sq ft / 390.19 gross sq m
This is an existing 1951, four bedroom, three bath, weathered ranch farm home, with an attached two car garage. The program is to completely demo the existing home and build the new 5 bedroom 4.5 bathroom 2 car garage, with green roof and roof deck.
The highly urbanized infill site dictated the over all design, eliminating windows to the front street facade, while providing massive skylights to the interior, to allow natural light into the interior on all levels. The entry condition and the side yard is flanked and wrapped by a perforated white brick screen that contains pau-ferro Brazilian mature tree, glowing the screen to glow like a lantern, from the exterior and to the interior.
The new build, exterior is cladded in a vertical brick perforated stacked members, hung on a rain screen system that allows the brick to expand and contract naturally, while the white new smooth steel troweled stucco under, keeps the U value and vapor barrier secure.
+ gallery /
The new brick screen acts like a beacon and lantern to glow as an element, flanked by Mexican feather grass.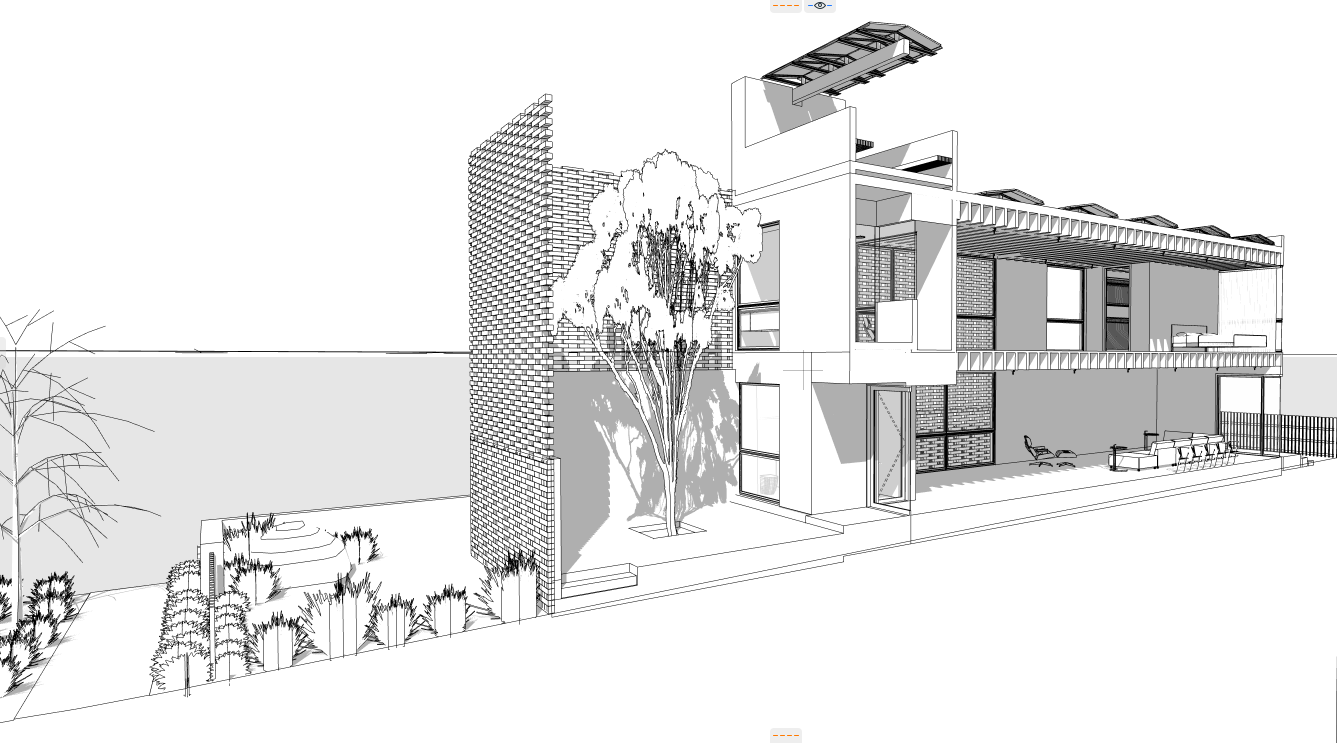 + layouts /
The client wants the ability to constantly rearrange the interior at their discretion. The house is also design specifically to also break the SFR into two units for a rental, in the far future.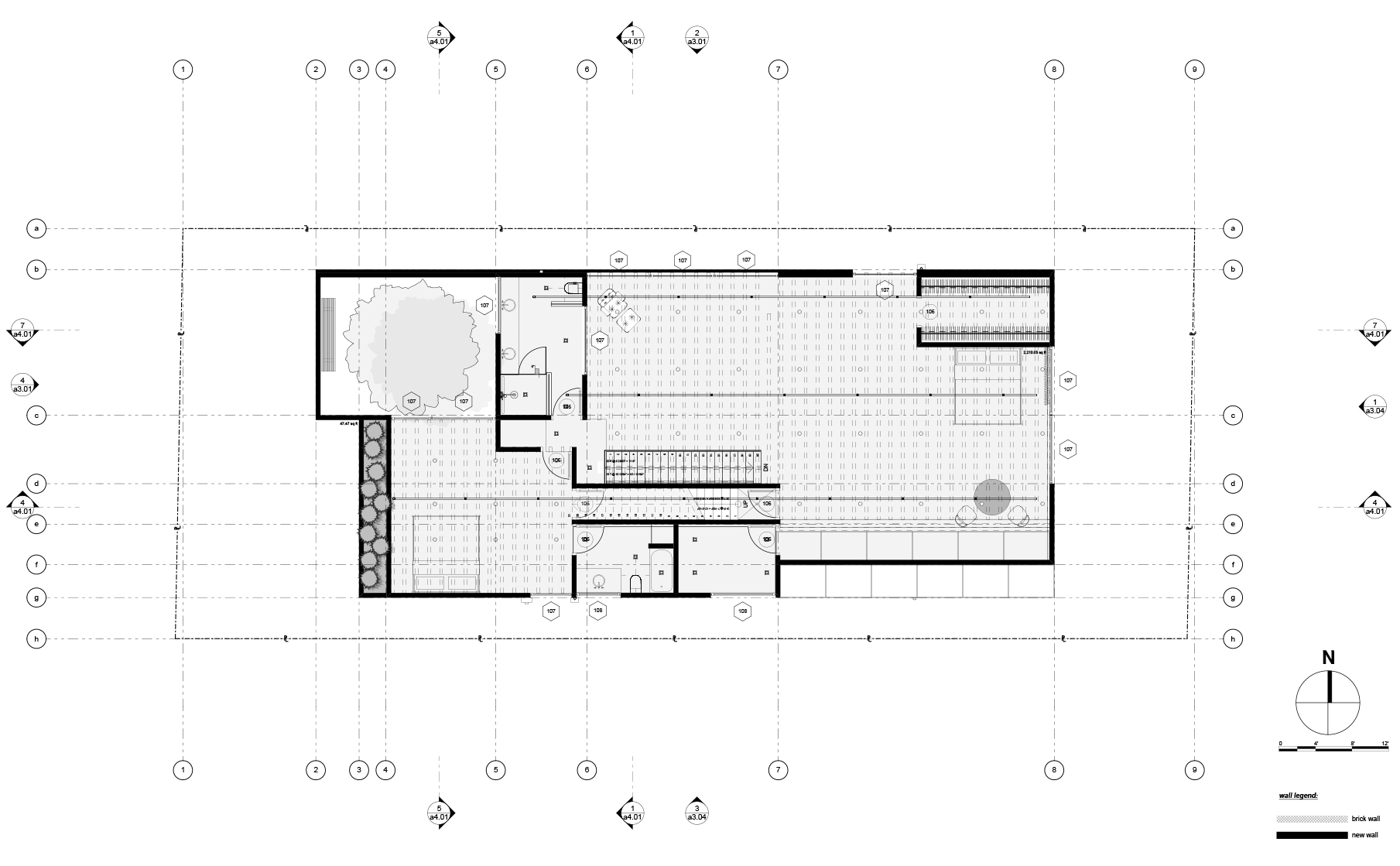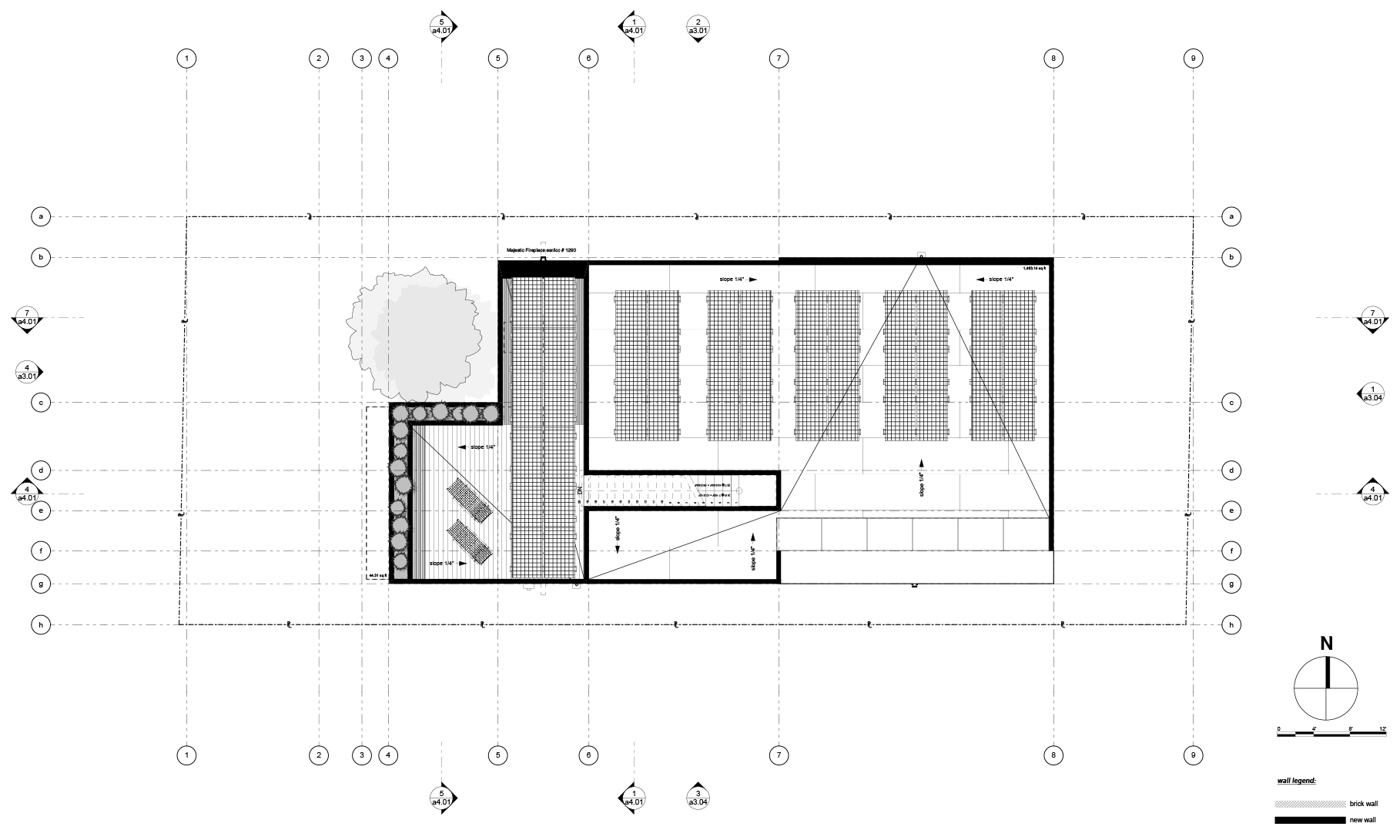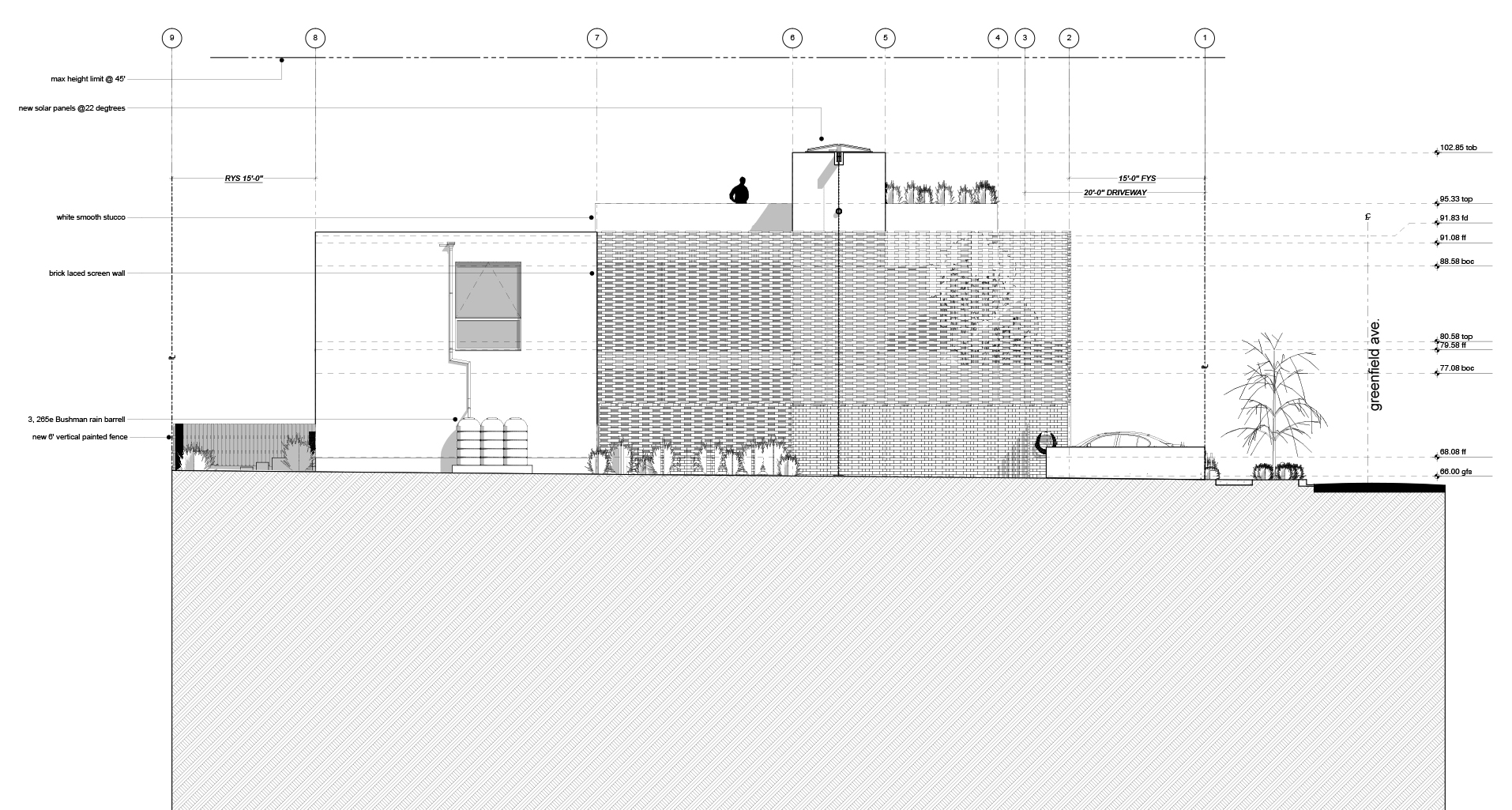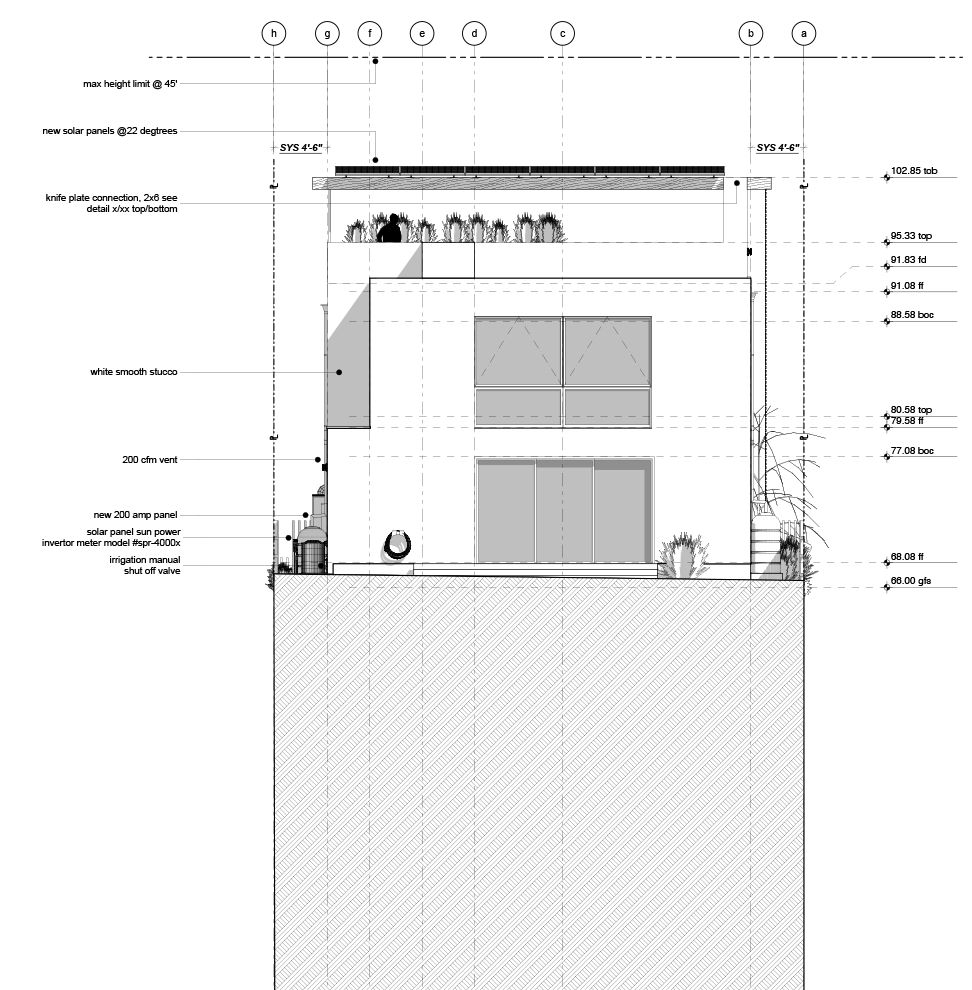 + credits /
Design + Build: humnlab+ architecture /
General Contractor: EPIC, Construction, Inc. + humnlab+ architecture /
Structural/MEP Engineer: MMSE Engineering, Mike Martineze, C.E., S.E.
Soils Engineer: Terradyne Environmental, A. Wahab (SAM) Noori, P. E. QSD
Civil Engineer: T Engineering Group, Inc., Quang Tran, P.E.
Green Roof: Justin Ewart/AAWRP
Photography: DNA_Photography