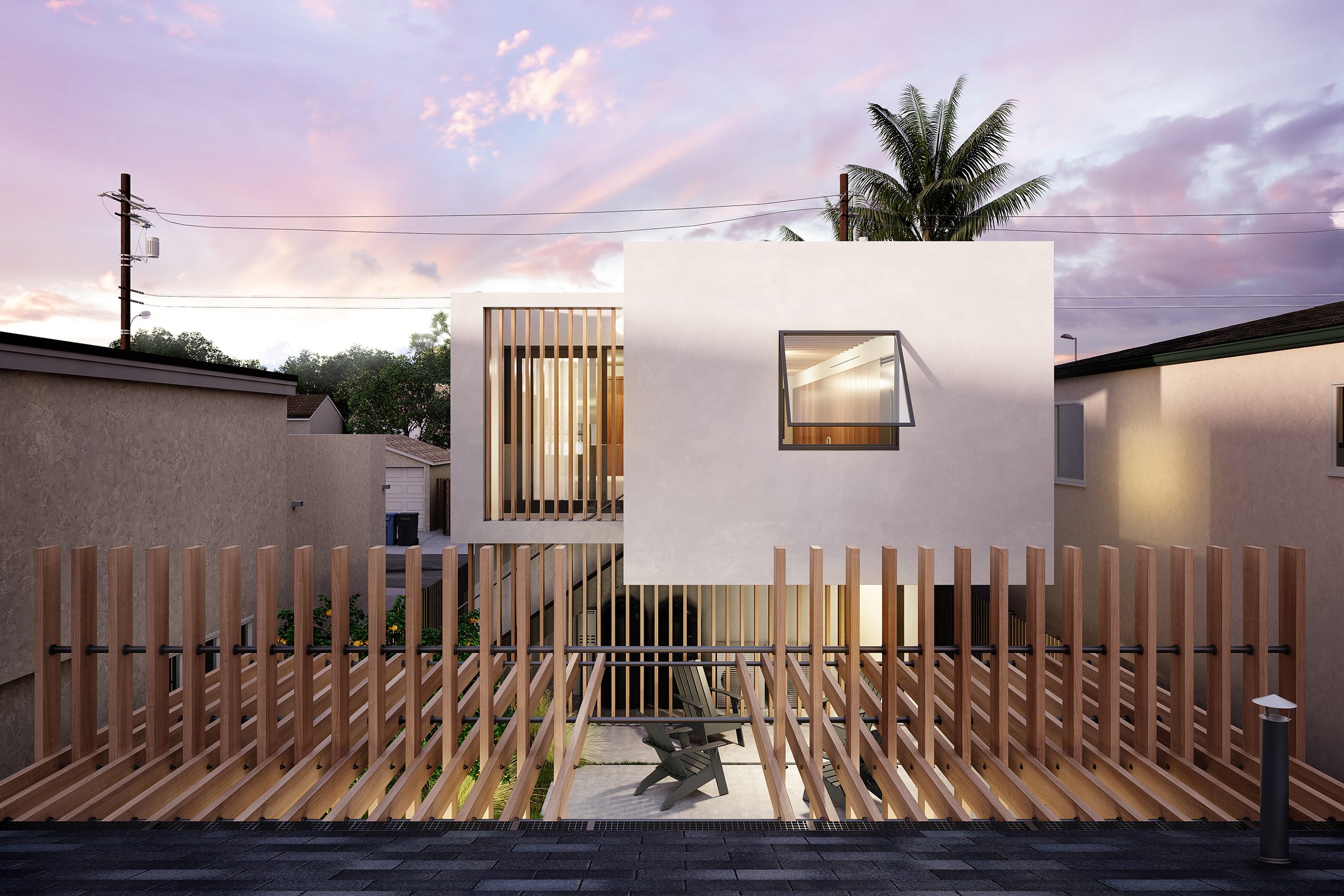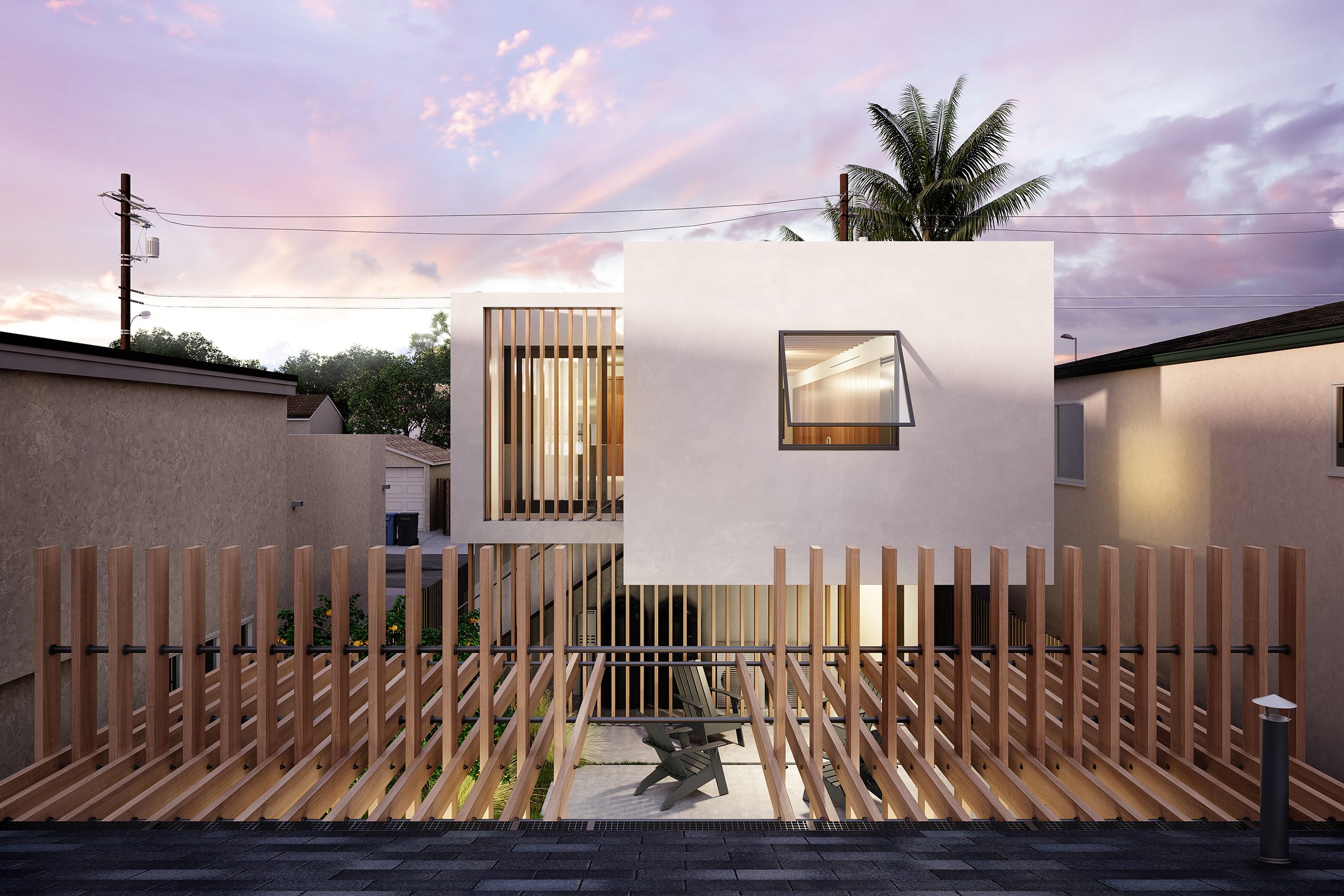 location_
713 Amapola Ave.
Torrance, CA. 90501
United States of America
site area_
4,371 sq ft / 0.0406 hectares
site size_
1,750 gross sq ft / 162.58 gross sq m
This is an existing 1924, two bedroom, one bath, post and beam home, with an detached two car garage. The program is to add a new garage in the back with a new 800 sq. ft. ADU (auxiliary dwelling unit) on top of the garage, expanding the master bedroom and master bathroom, as well as using the simple 2"x6" scrim to provide shading and privacy to both the front of the home, and the courtyard. Curb appeal is a great consideration as a new 16' wide curb cut will be issued to allow parking off the street and park in front of the home. Interlocking grass pavers will allow rain water to percolate into the ground instead of running off into the storm drain. The use of new solar panels and TESLA battery pack converters will allow the new ADU to be off the grid.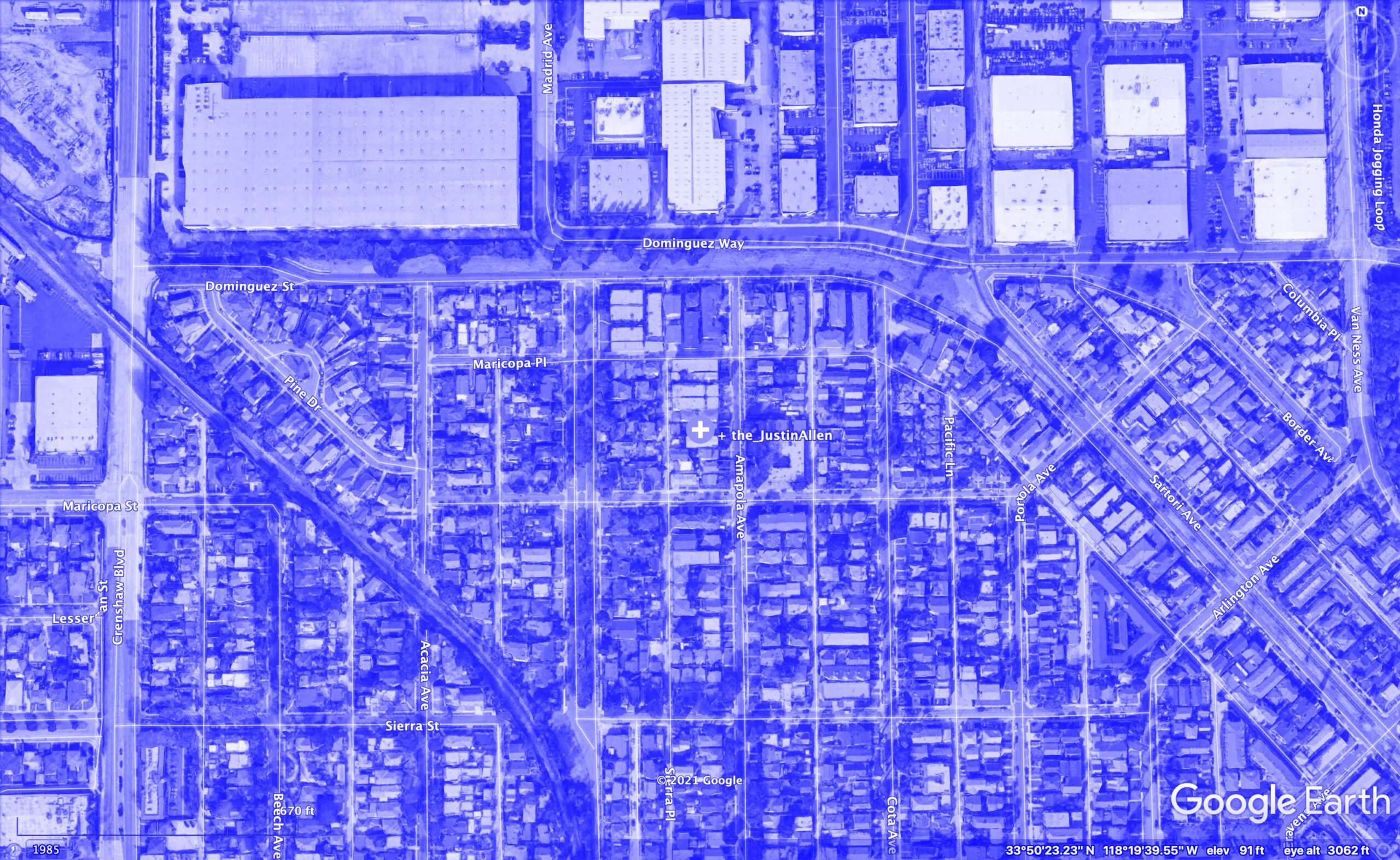 New stucco and new fleetwood 4'x 4' awning windows along with new skylights will bring new life to this tired old 1924 home. Exposed beams on the interior will add warmth and character to an existing drab interior.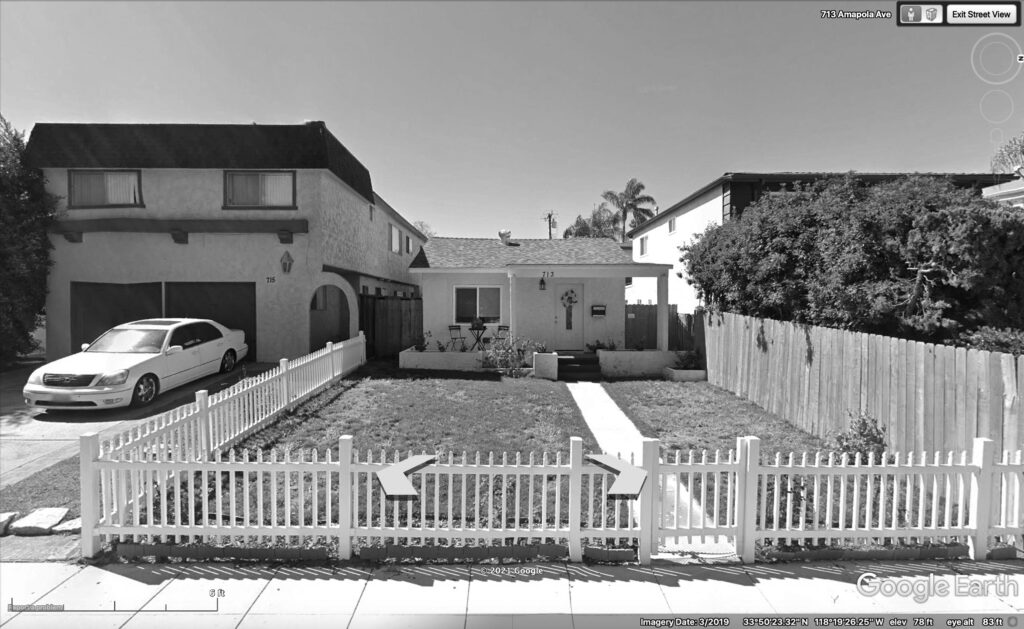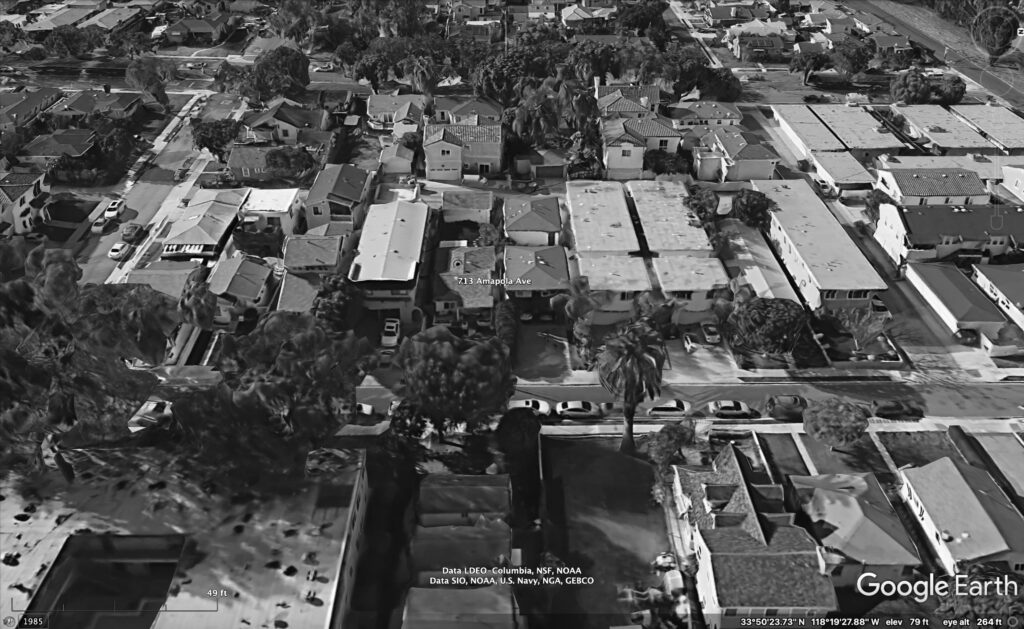 + gallery /
The new young professional home owner will now enjoy a courtyard that celebrates its interior, with and indoor/outdoor vibe that allow materials to flow from outside in and inside out. The addition to two sets of bedroom doors to the existing home, allows the courtyard to enter the home, with new flat work, landscape and of course the preverbal lemon tree.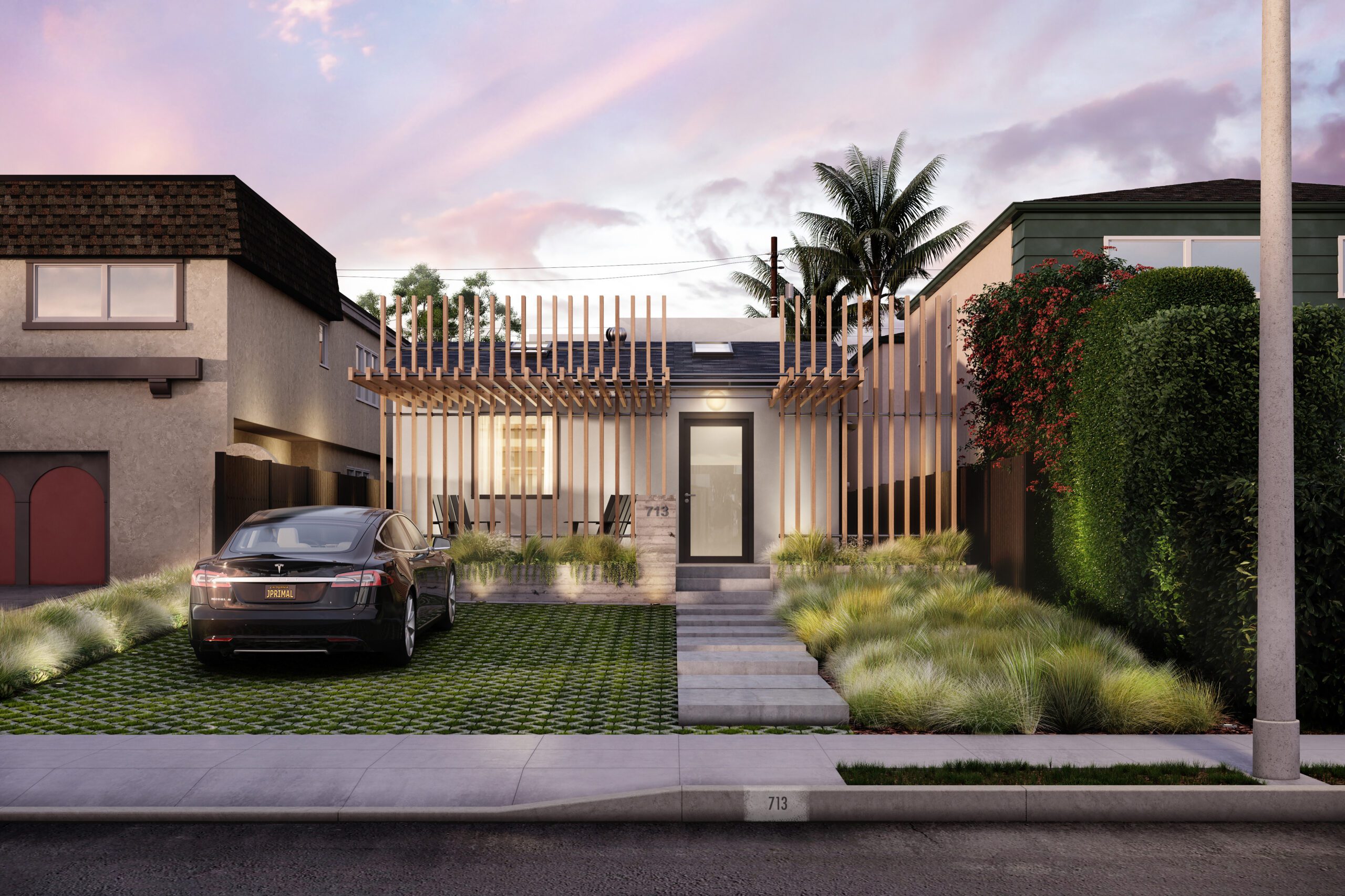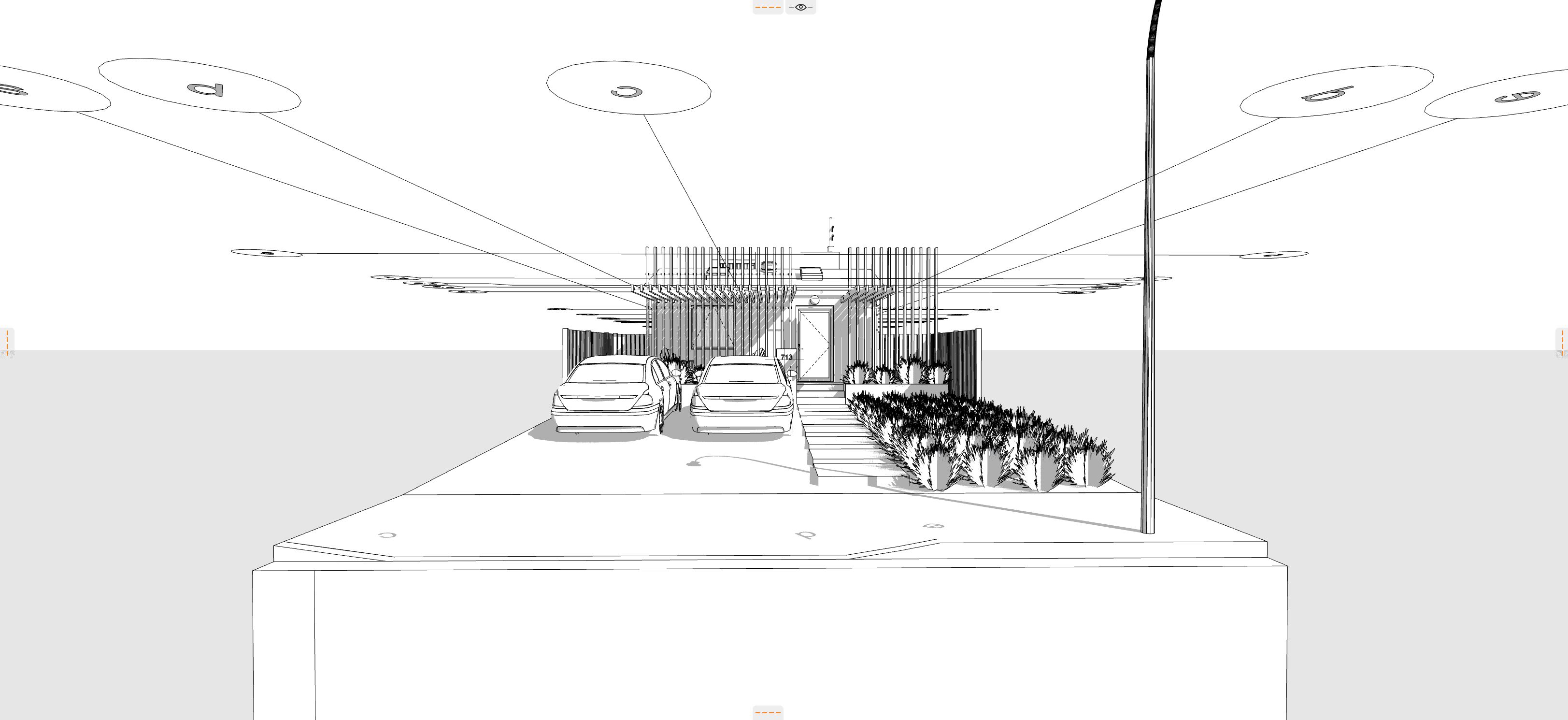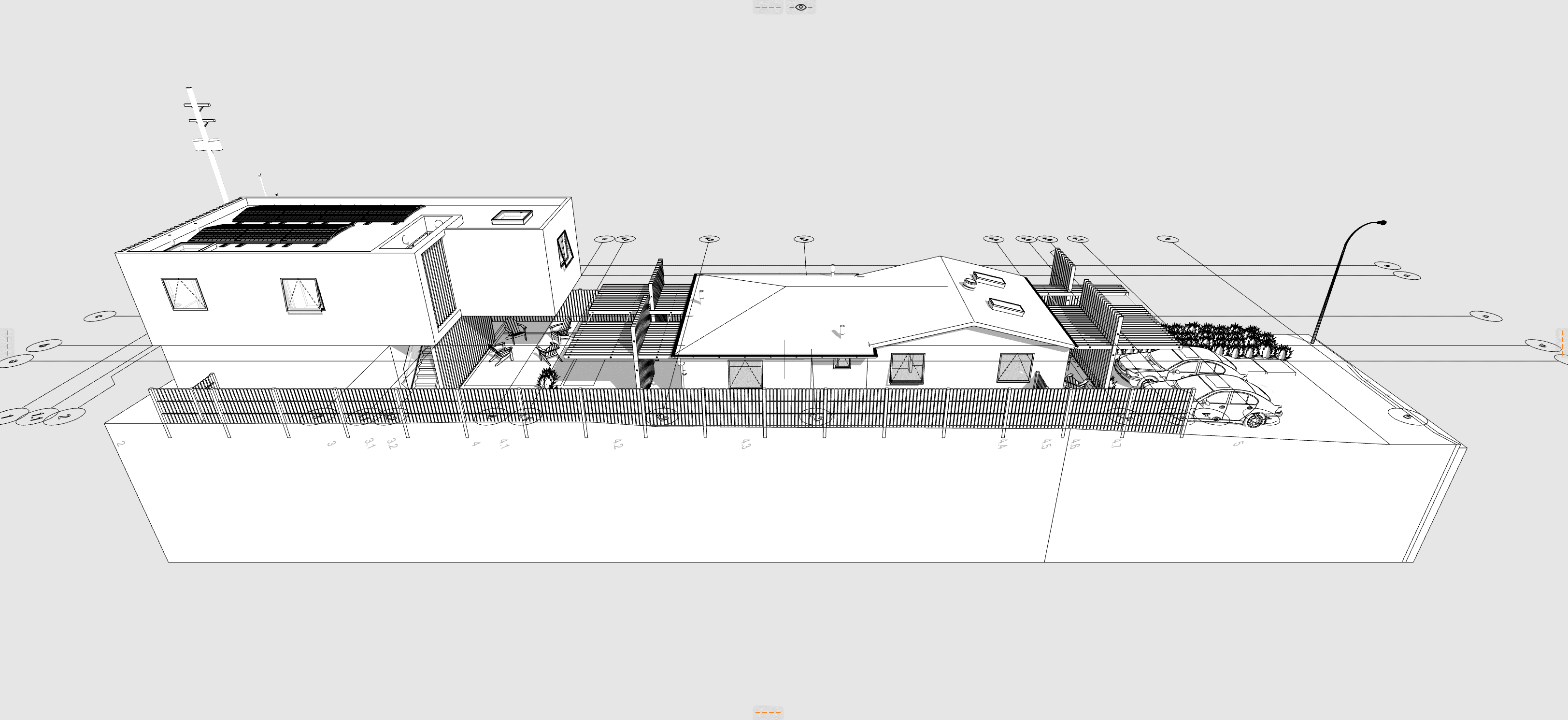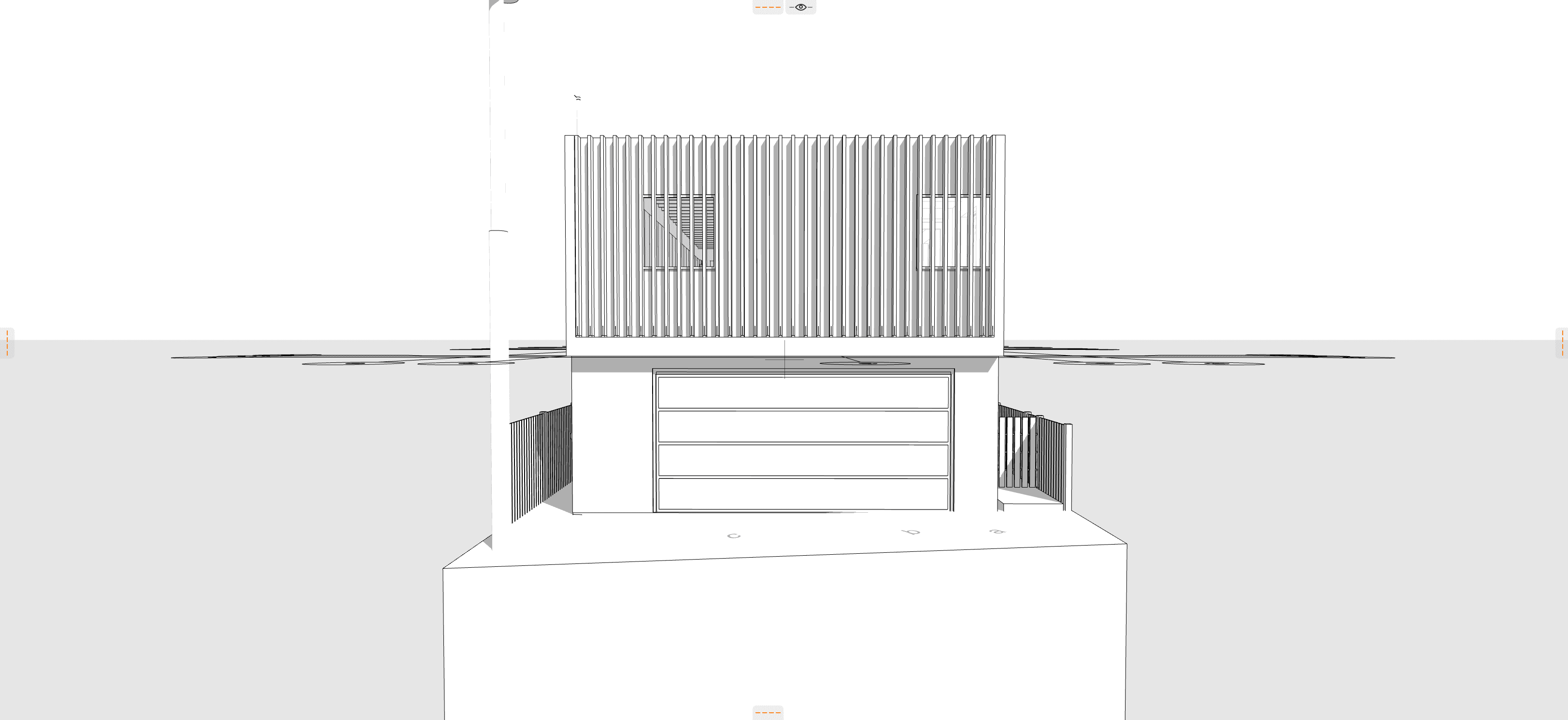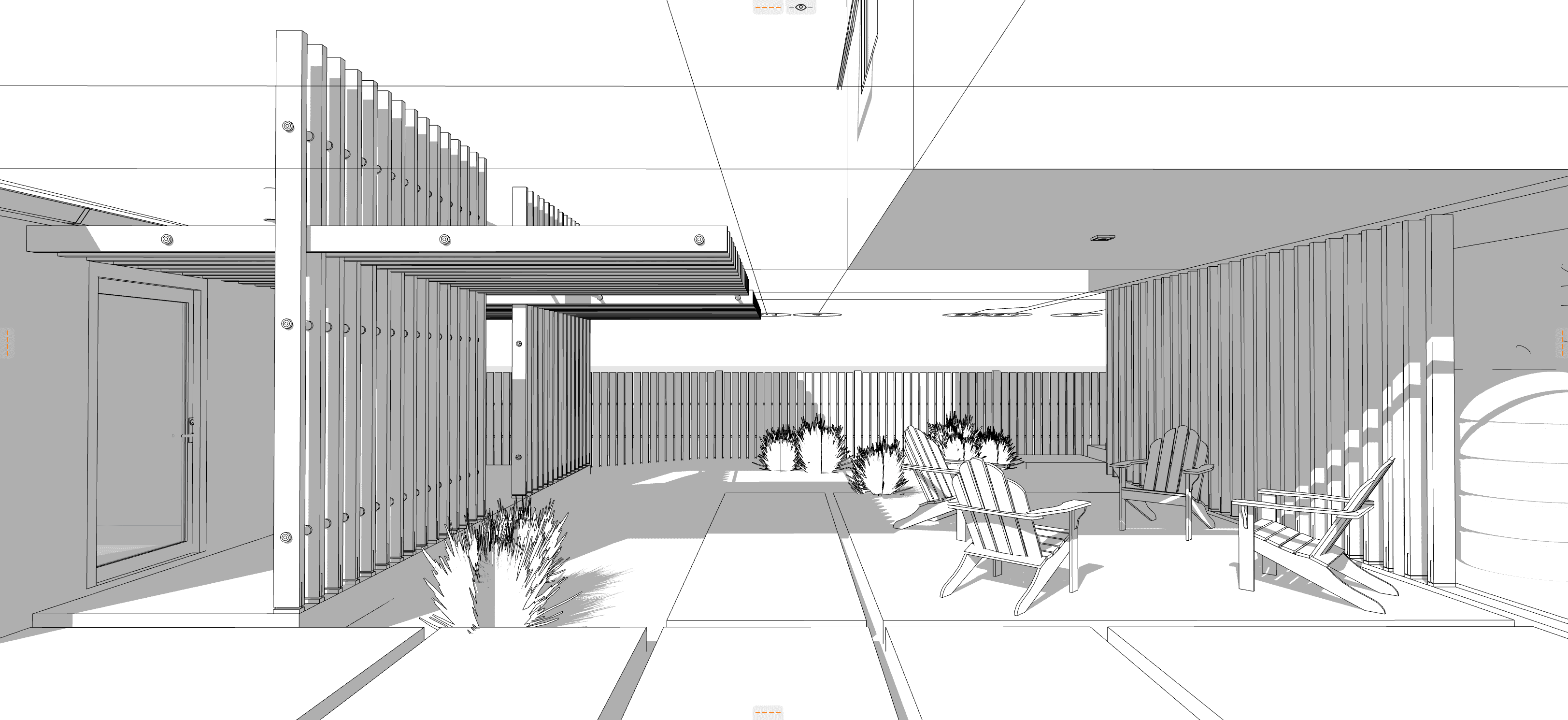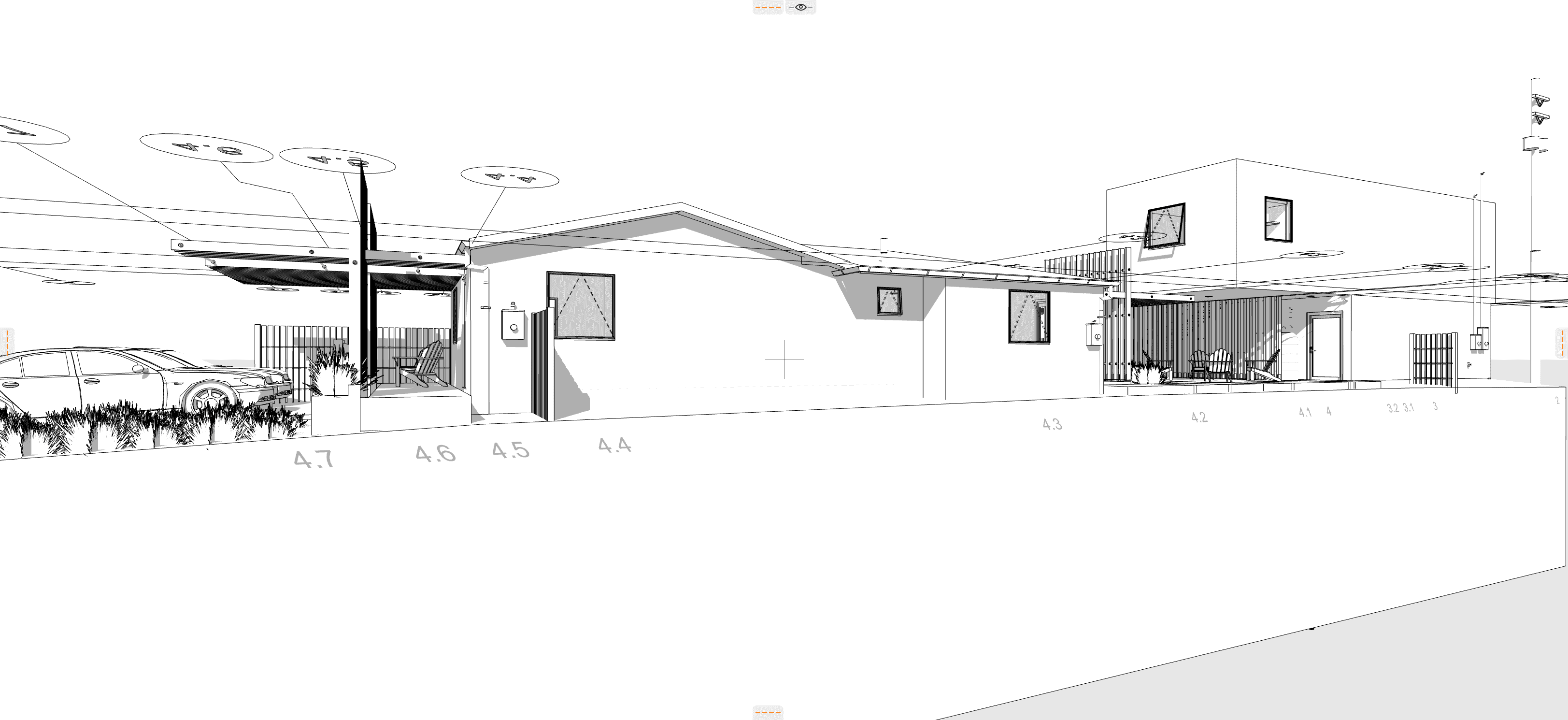 + layouts /
The plan is a simple one, 800 sq ft above the 450 sq ft garage, up a well crafted flight of stairs, passed the scrim of 2"x6"s up to a set of sliders, to the front door, with a full kitchen, family room, bedroom, and full bath, with a large entertainment zone, that can convert into an additional sleeping zone.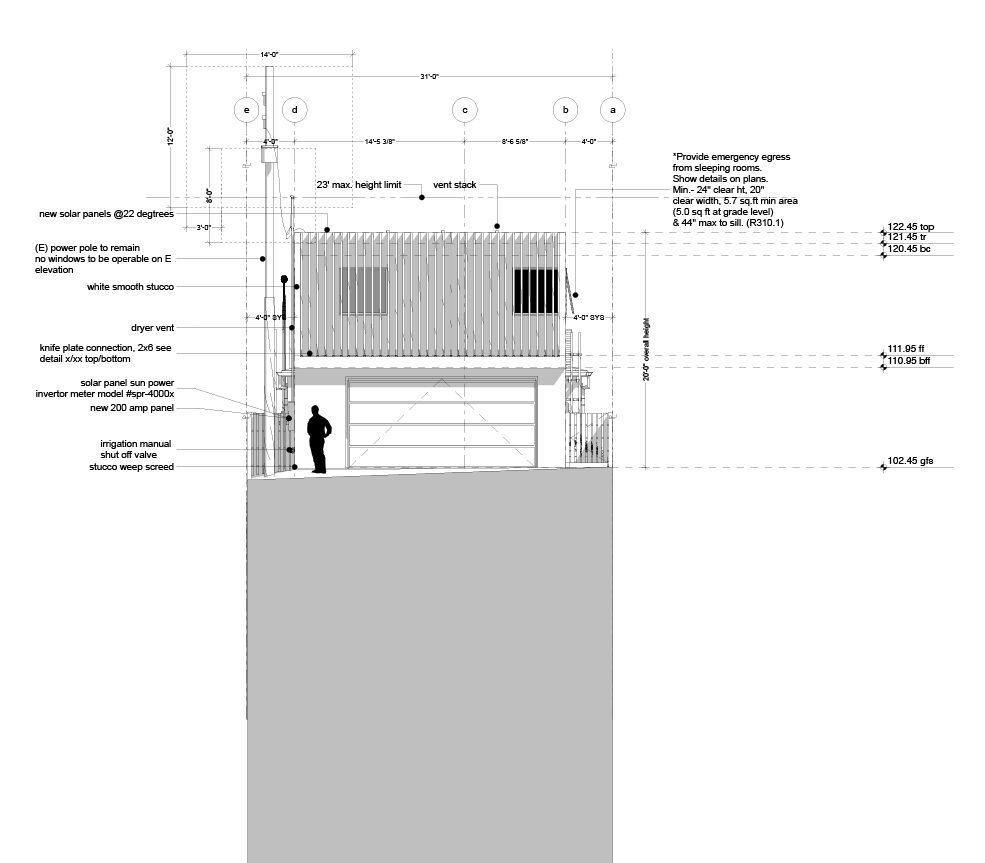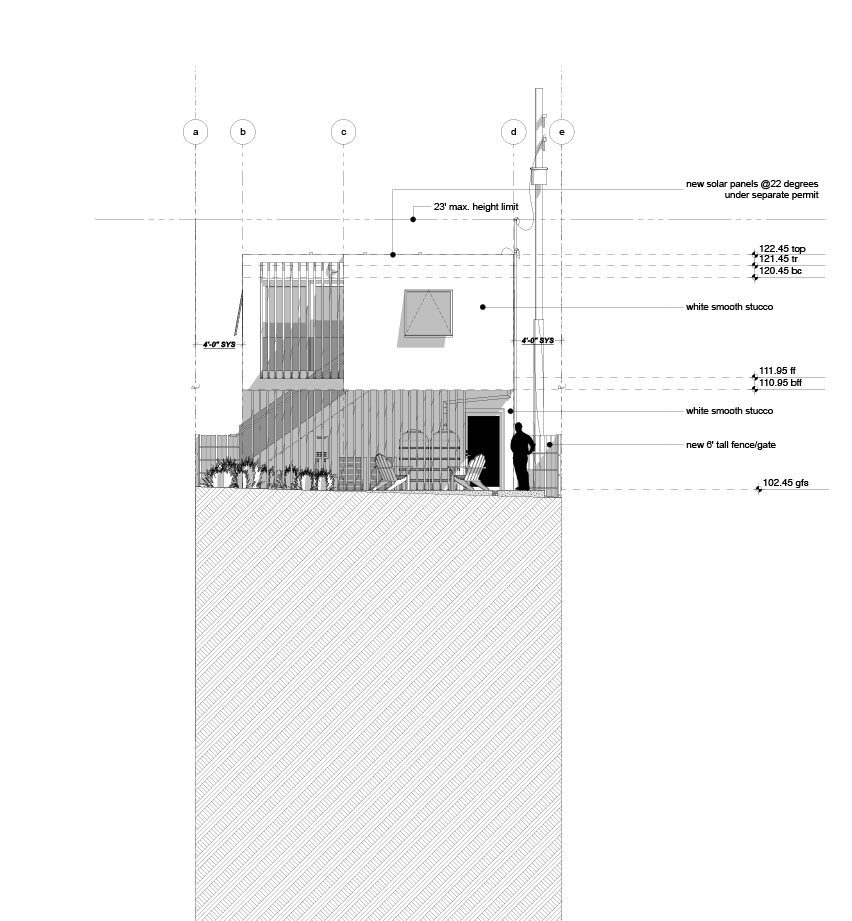 + credits /
Design + Build: humnlab+ architecture /
General Contractor: Harris, Construction, Inc. + humnlab+ architecture /
Structural/MEP Engineer: MMSE Engineering, Mike Martineze, C.E., S.E.
Soils Engineer: Terradyne Environmental, A. Wahab (SAM) Noori, P. E. QSD