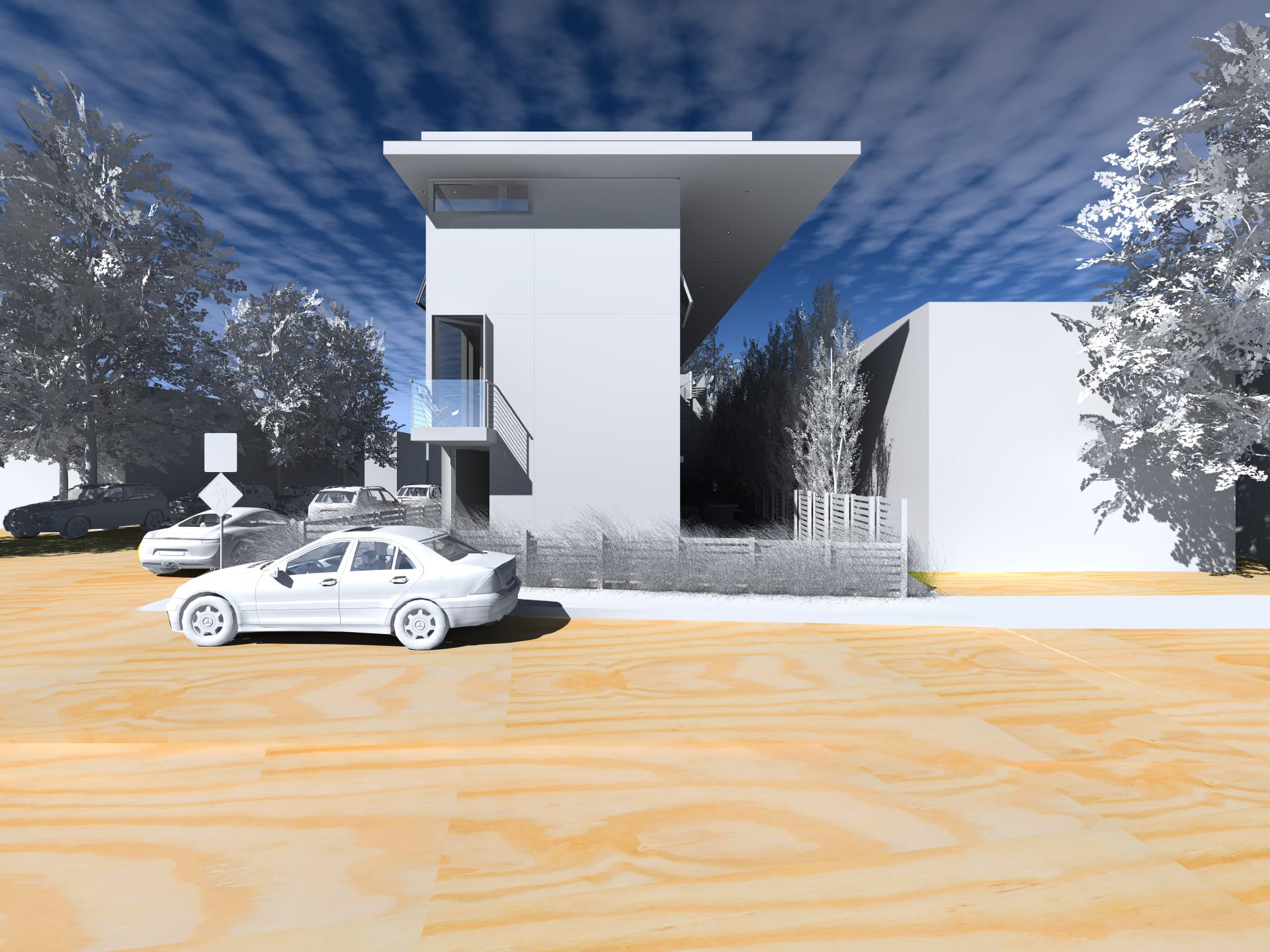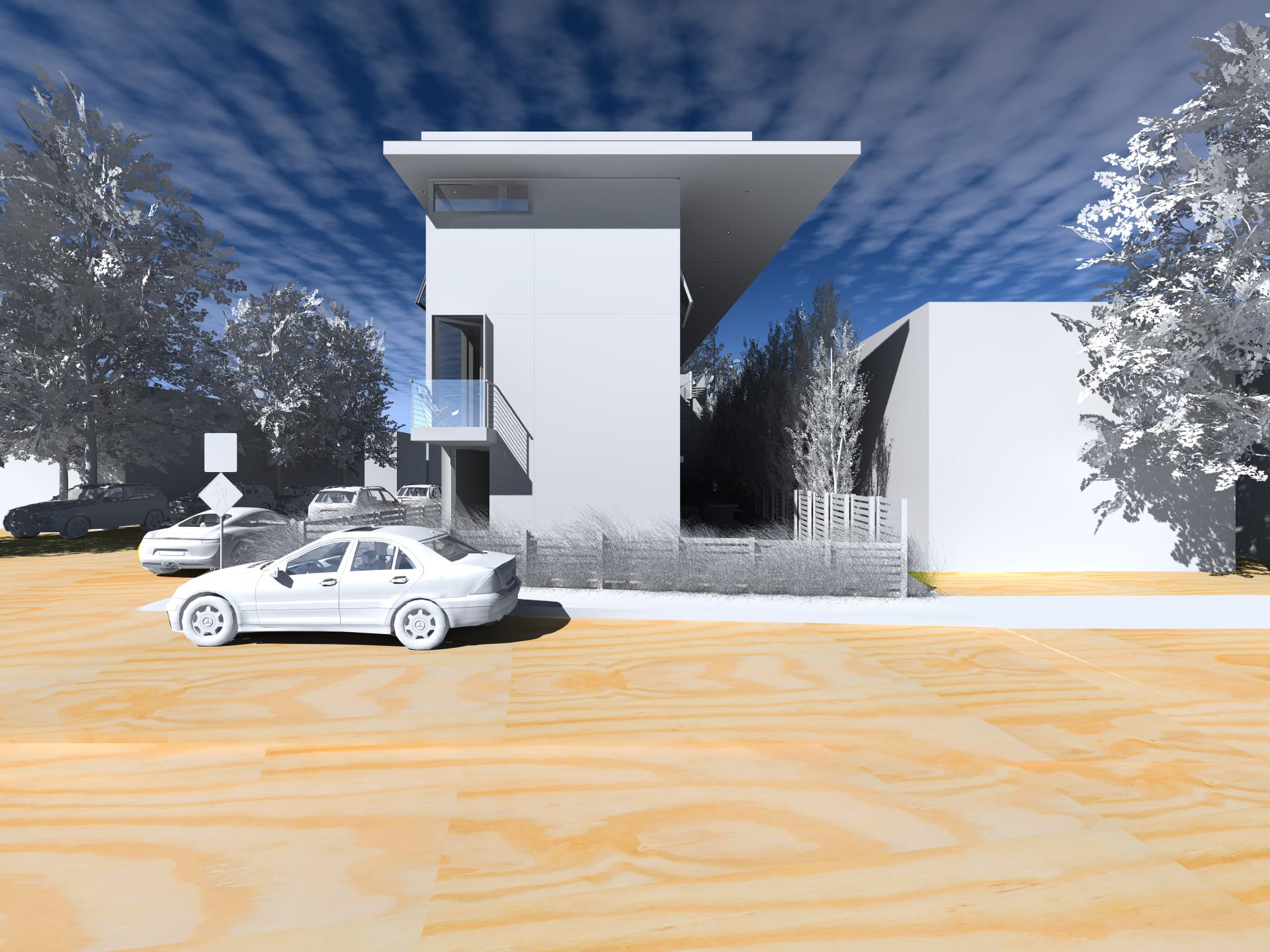 location_
2532 Mrytle Ave.
Hermosa Beach, CA. 90254
United States of America
site area_
7,500 sq ft / 0.07 hectares
site size_
3,634 gross sq ft / 349.78 gross sq m
This 4 bedroom, 3 bath, newly designed single family home is in the 25 foot height limit located on 26th St. after being granted a variance, to relocate the front of the property from Myrtle Ave., to 26th St., allows for a new max height limit of 30 feet. this allows for a three story structure, rather than the original two story.
The structure is a simple three story box, penetrated with passively located fenestrations, with a sloping roof from north to south at 1/4″ per foot. the roof then tappers from its north facia of 30 feet to its southern facia of 20 feet.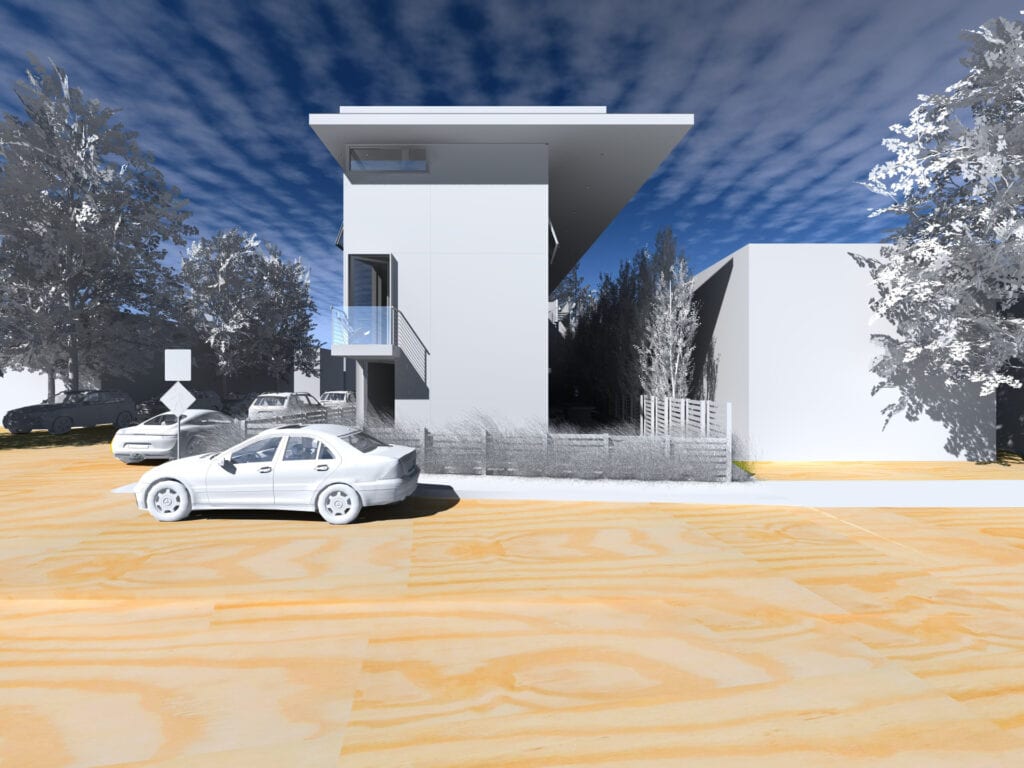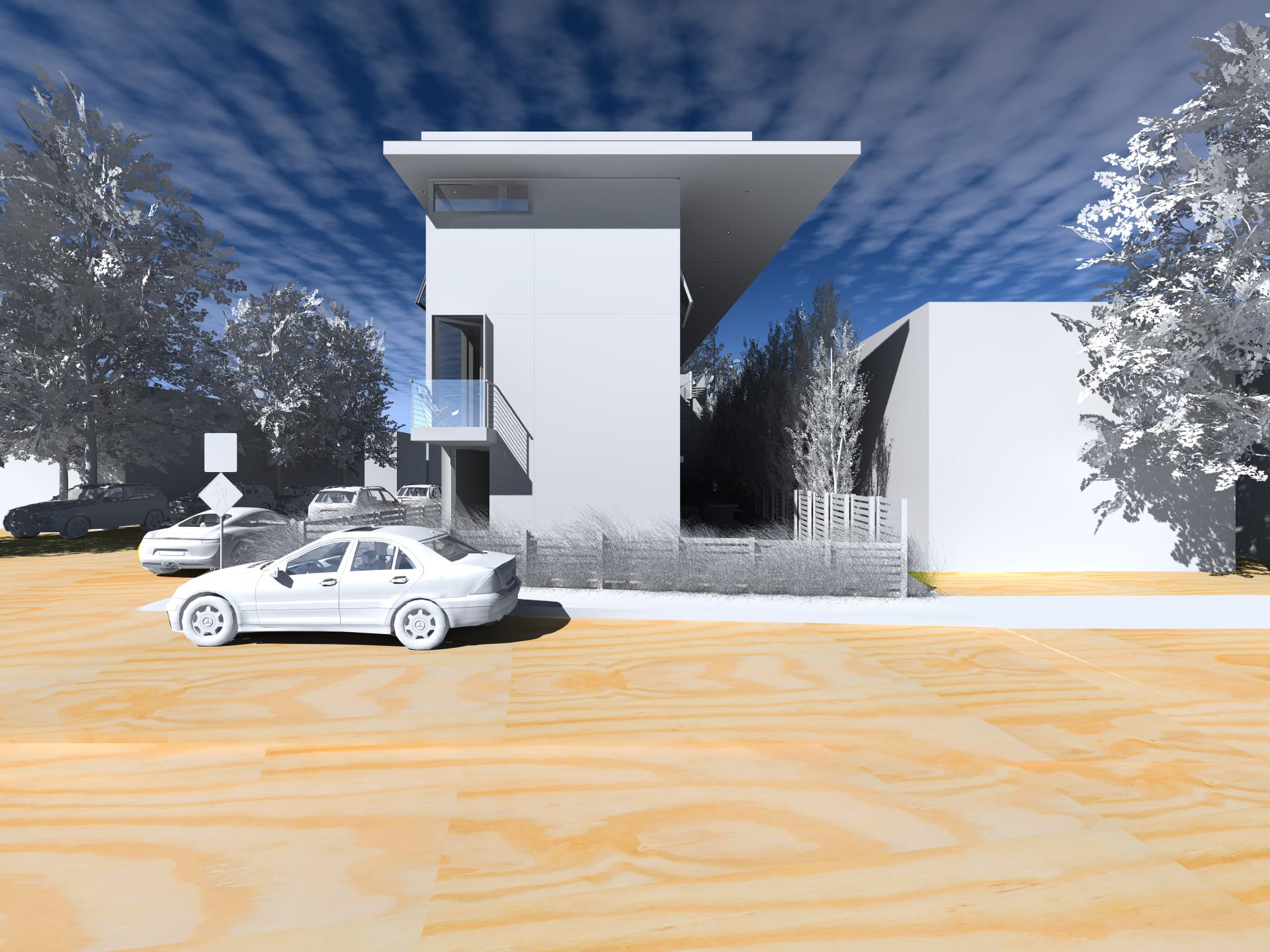 + gallery /
The house was developed and designed to turn its back to Myrtle Ave. and its busy and load neighboring elementary school. utilizing half the floor area ratio, and open space requirement, the design yields a yard on the west side of the property. the kitchen is located on the main floor, and opens up to the yard through two twenty foot sliding doors.
the midnight blue textured stucco along with the black aluminum windows, and fixtures, with the sustainable plastic offsetting black fence adds a much richer and different aesthetic than most. Being in the design development stage of this project, an early schedule and cost per square footage has been currently calculate at $150.00 a square foot. about half the cost of "traditional" construction.
A three story spiral stair case, anchored to the CMU construction, located in the yard, leads to a roof deck, that has a 360 degree view of the Pacific Ocean from Palos Verdes to Malibu.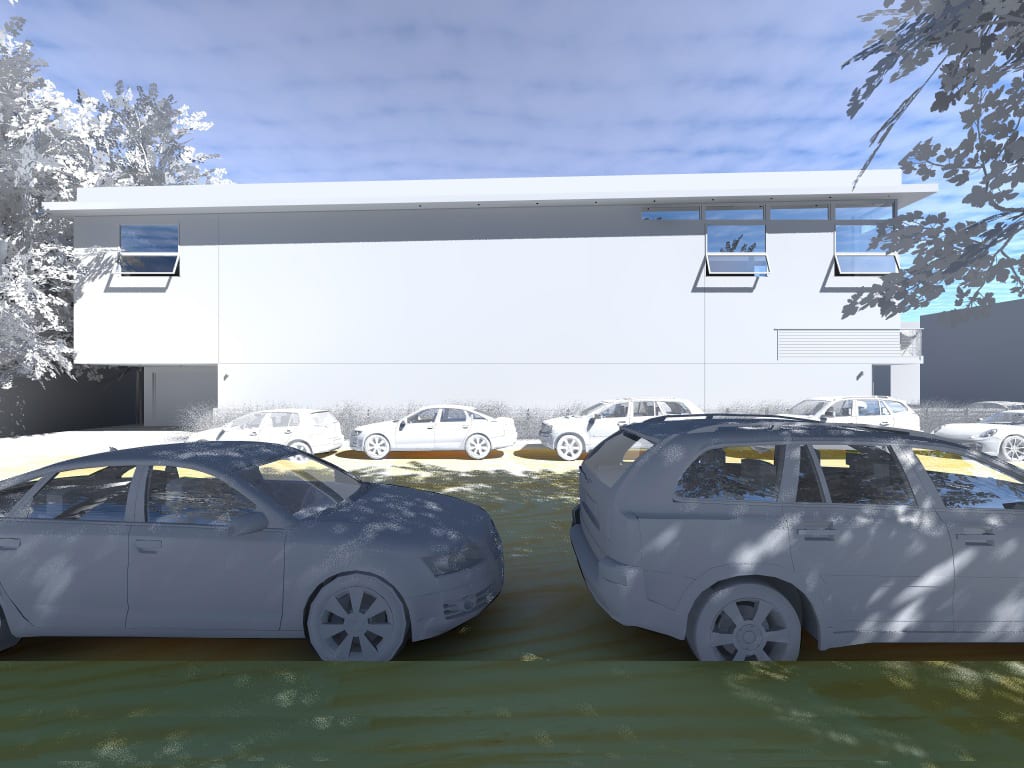 + credits /
Design + Build: humnlab+ architecture /
General Contractor: Sean Icaza, Construction, Inc.
Structural/MEP Engineer: Paul Christensen, C.E., S.E.
Soils Engineer: Jonathan Miller, CEG Bay Cities Geology
Photography: Chad Boyer