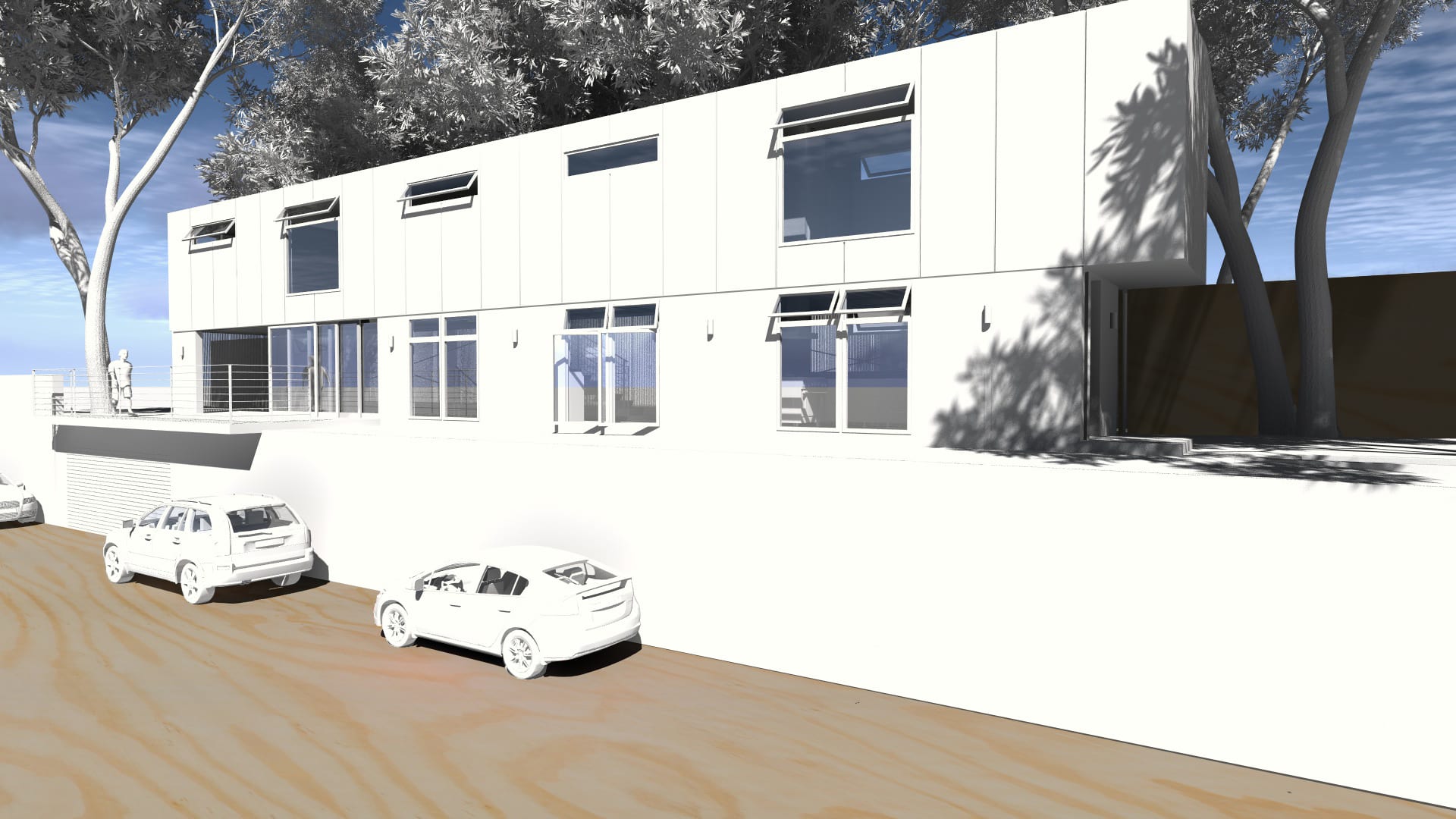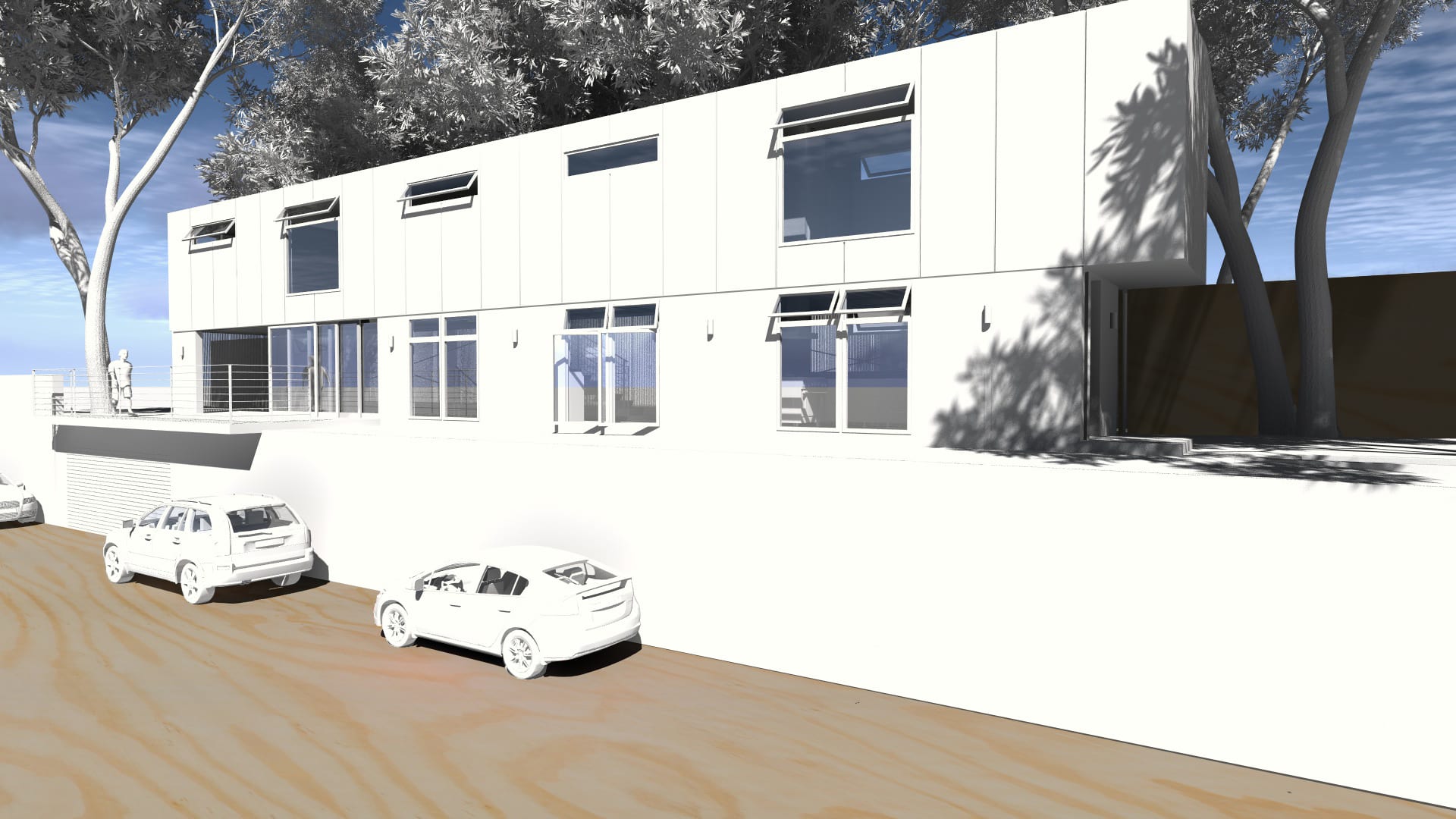 location_
2020 25th St.
Long Beach, CA. 90277
United States of America
site area_
.5 acres / 0.2 hectares
site size_
2,100 gross sq ft / 195.09 gross sq m
Located just west of signal hill in long beach, a very interesting site was purchased.the site has many challenges to it, including its width of only 30′. having two 10′ setbacks on either side, left only room for a 10′ wide house, that is 90′ long.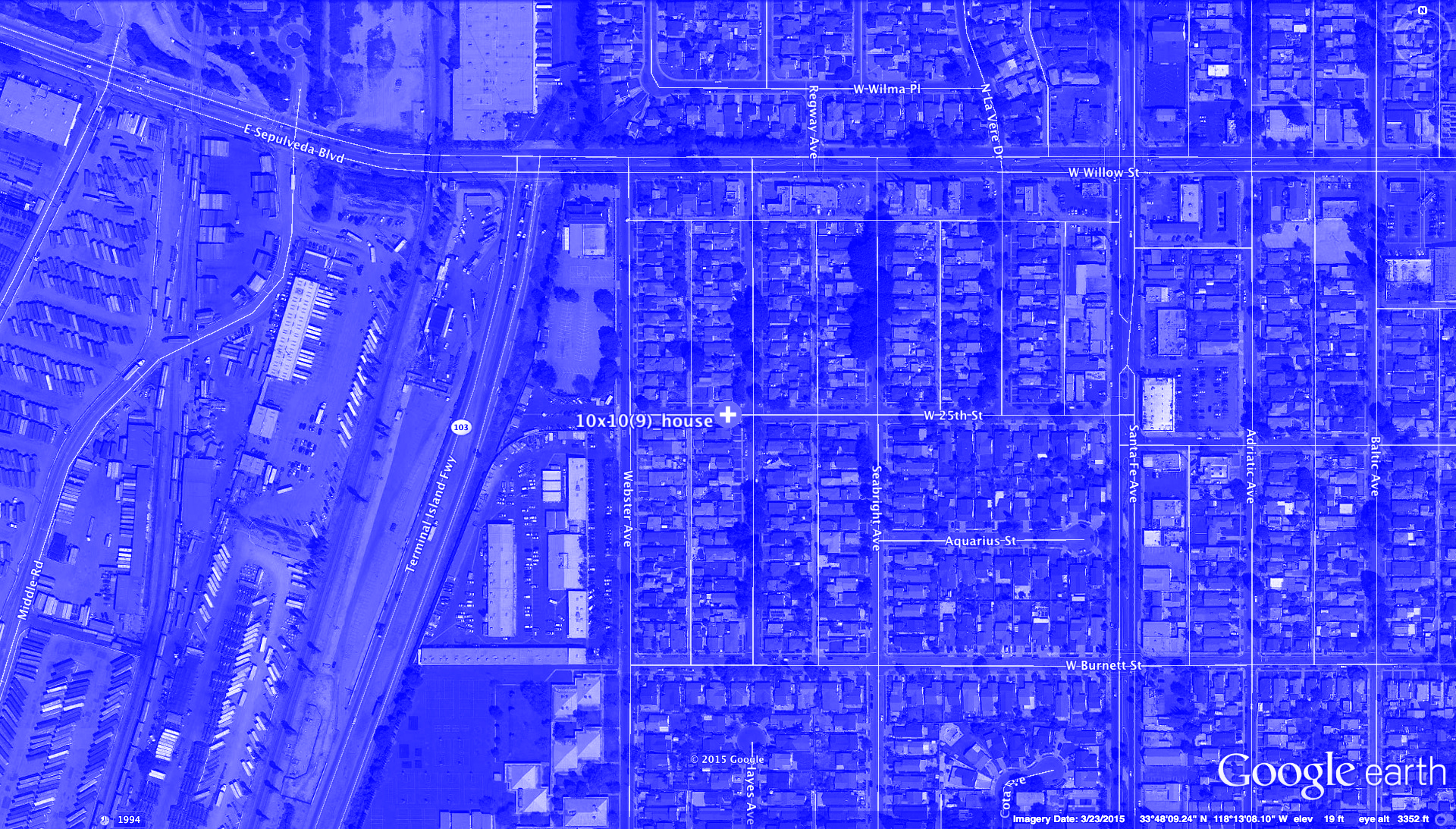 the challenge was to make the house feel 20′ wide versus the 10′ that is allowed. to do this, a frosted and insulated channelled glass system was used along the full length of the east and north wall on the first floor. this allows for the mental image and feeling that the house appears and feels wider.the west wall is interjected with 8′ tall and 4′ wide operable fenestrations that are then systematically punctuated by shear walls spanning the full two stories to provide lateral shear.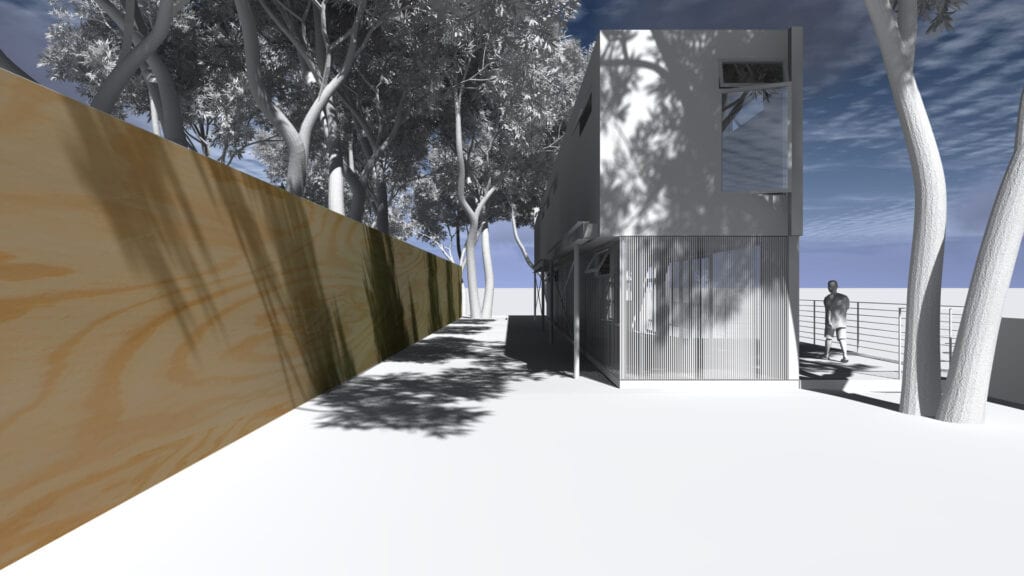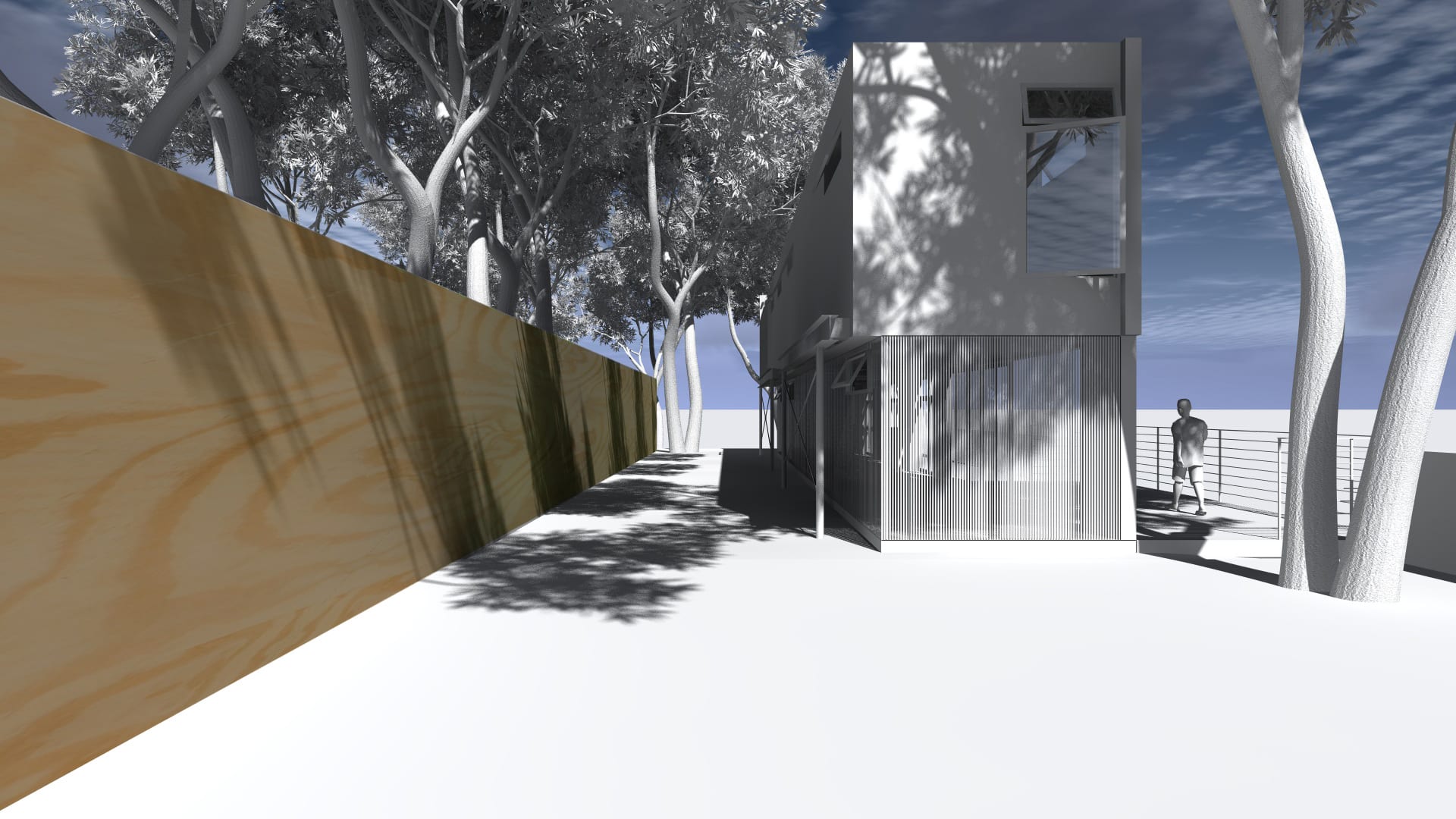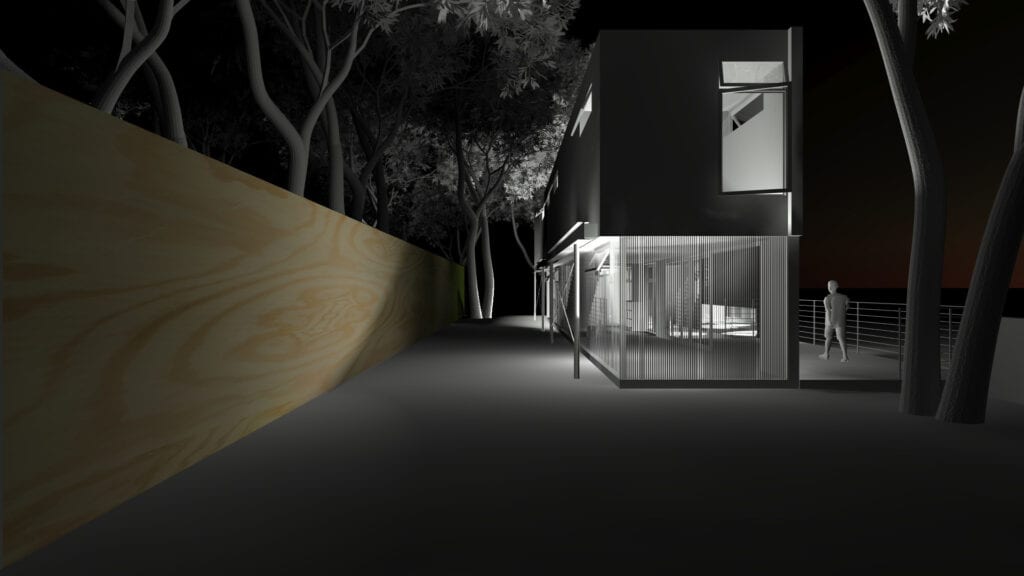 + gallery /
the west and south walls on the second floor are cladded in an engineered trespa panel system 4'x10′, 4′ o.c. the basement located off a dead-end cul-de-sac contains a subterranean two car garage, laundry room, mechanical, as well as a THX certified 500 sq. ft. theater.as you ascend up the fabricated metal stair case the roof is cut by a 3'x15′ operable skylight that acts as a chimney flew to allow hot convection currents to escape.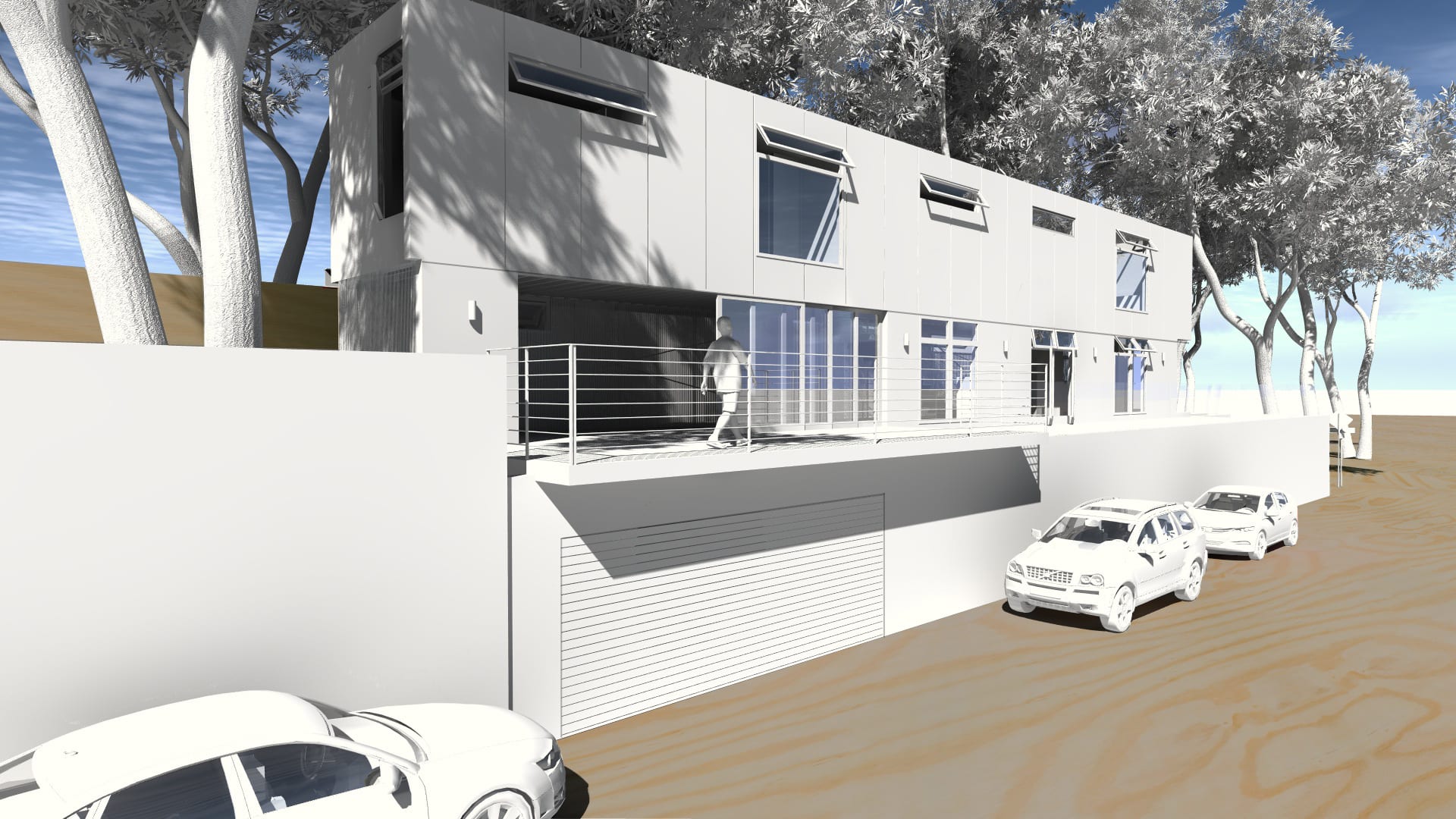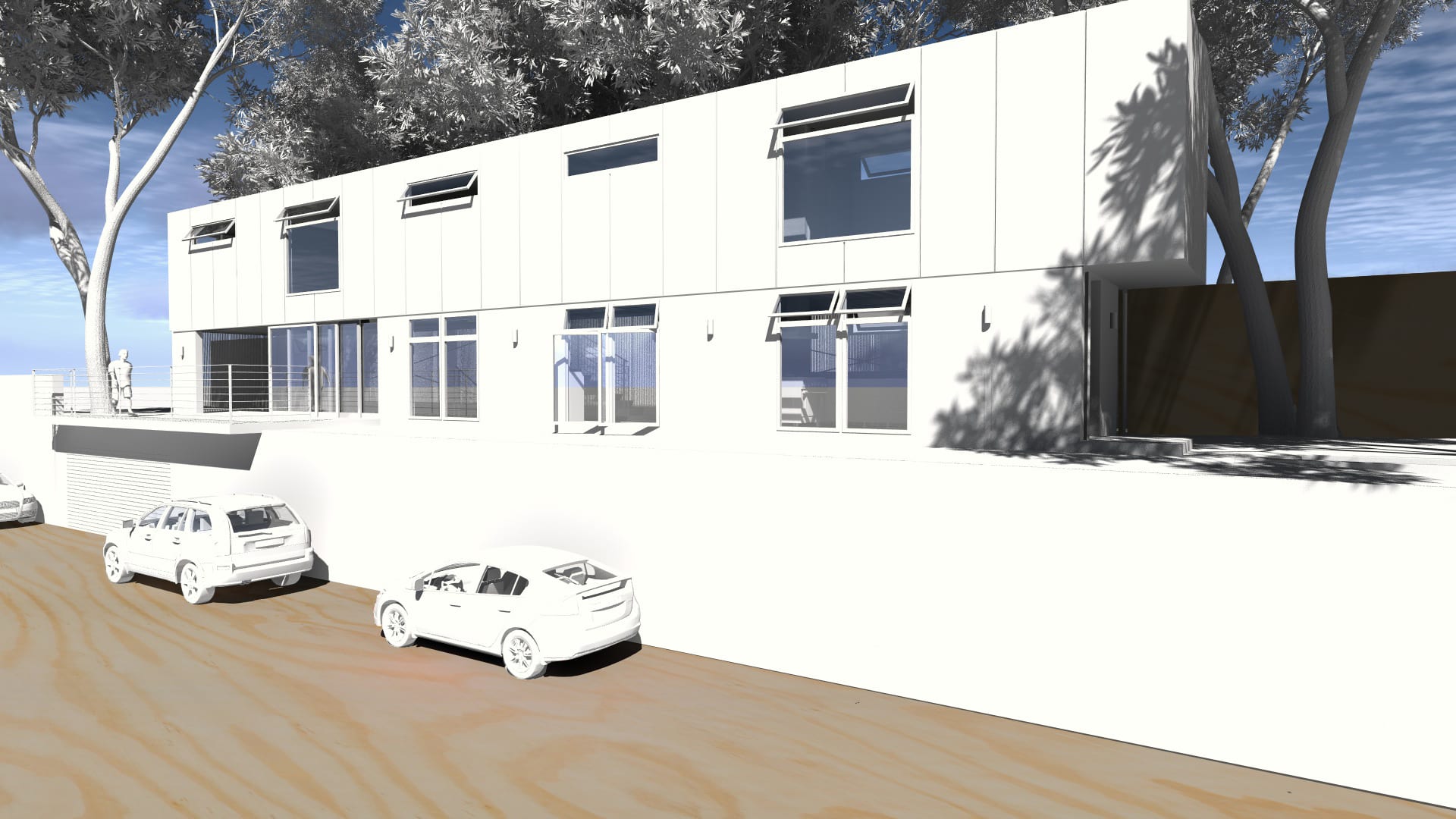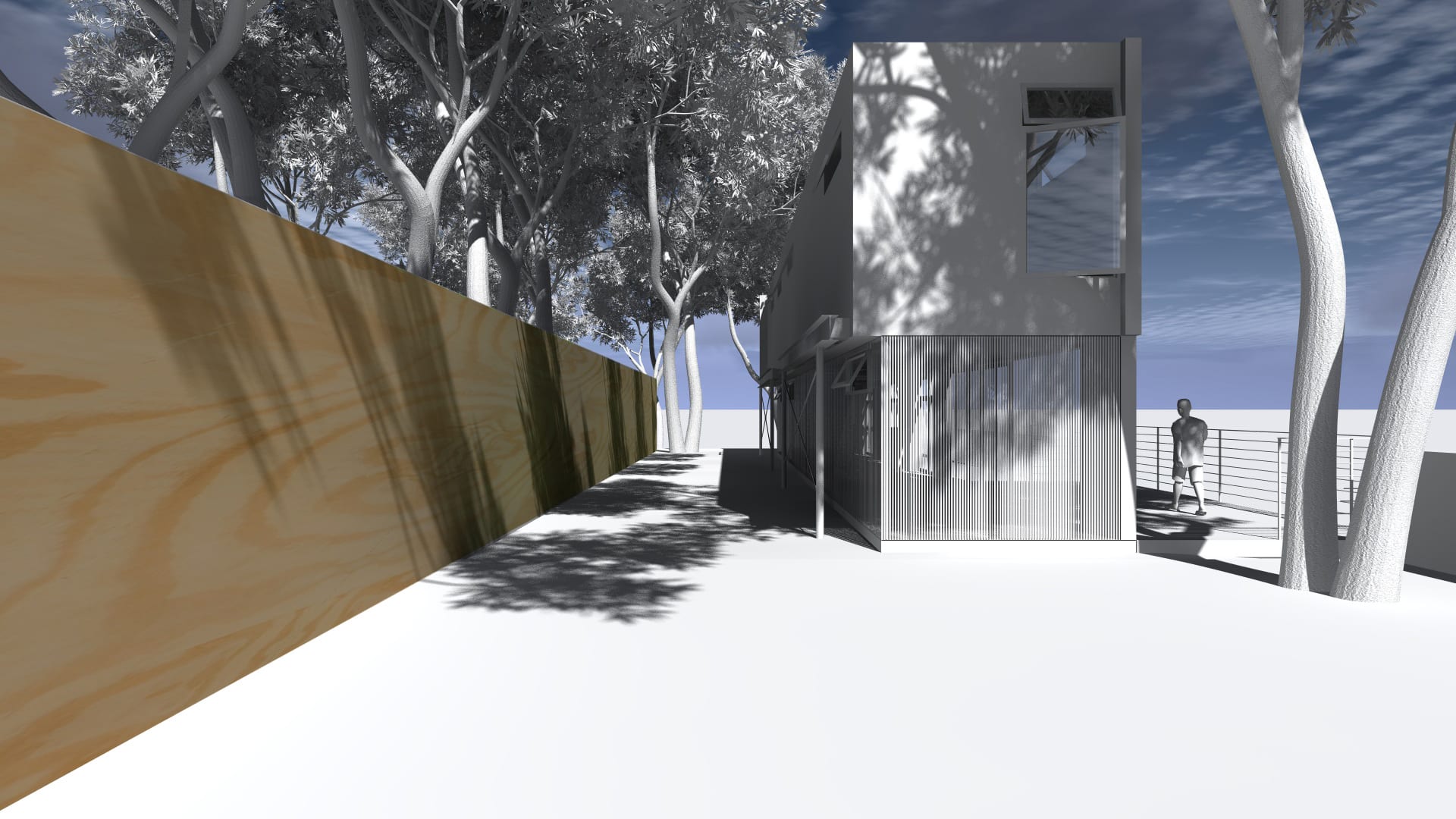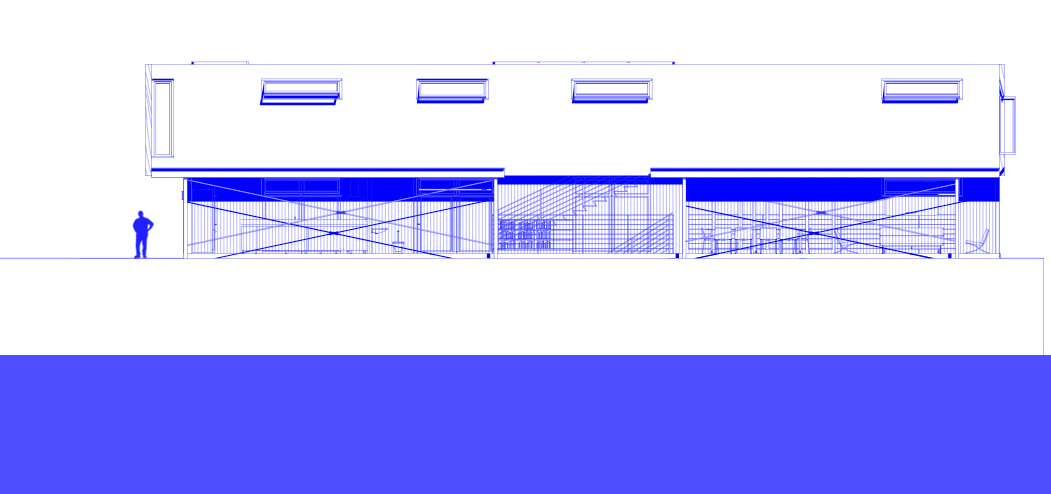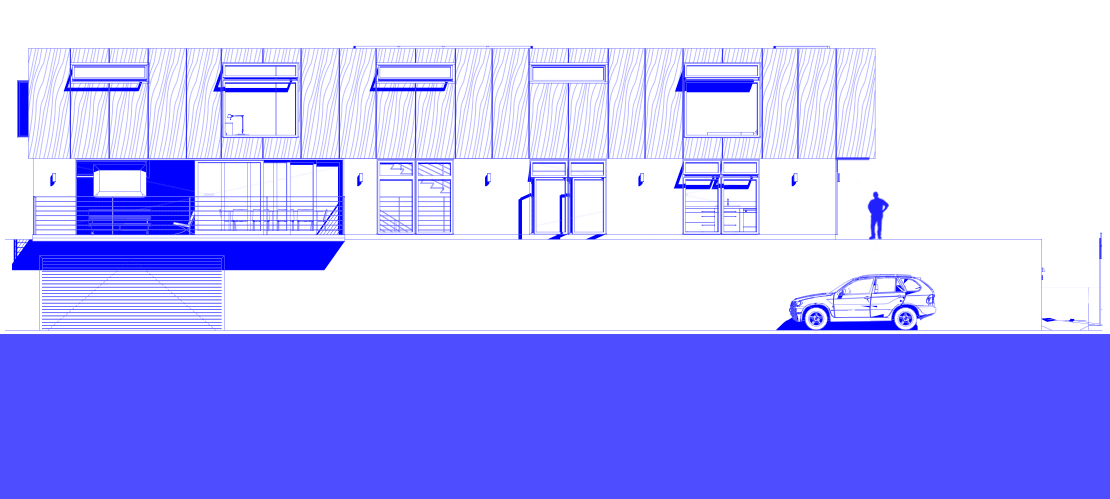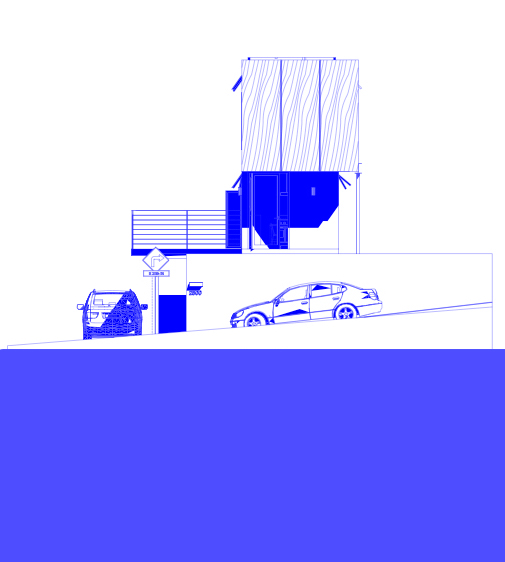 + credits /
Design + Build: humnlab+ architecture /
General Contractor: TBD
Structural/MEP Engineer: Paul Christensen, C.E., S.E.
Green Roof: Justin Ewart/AAWRP
Photography: TBD