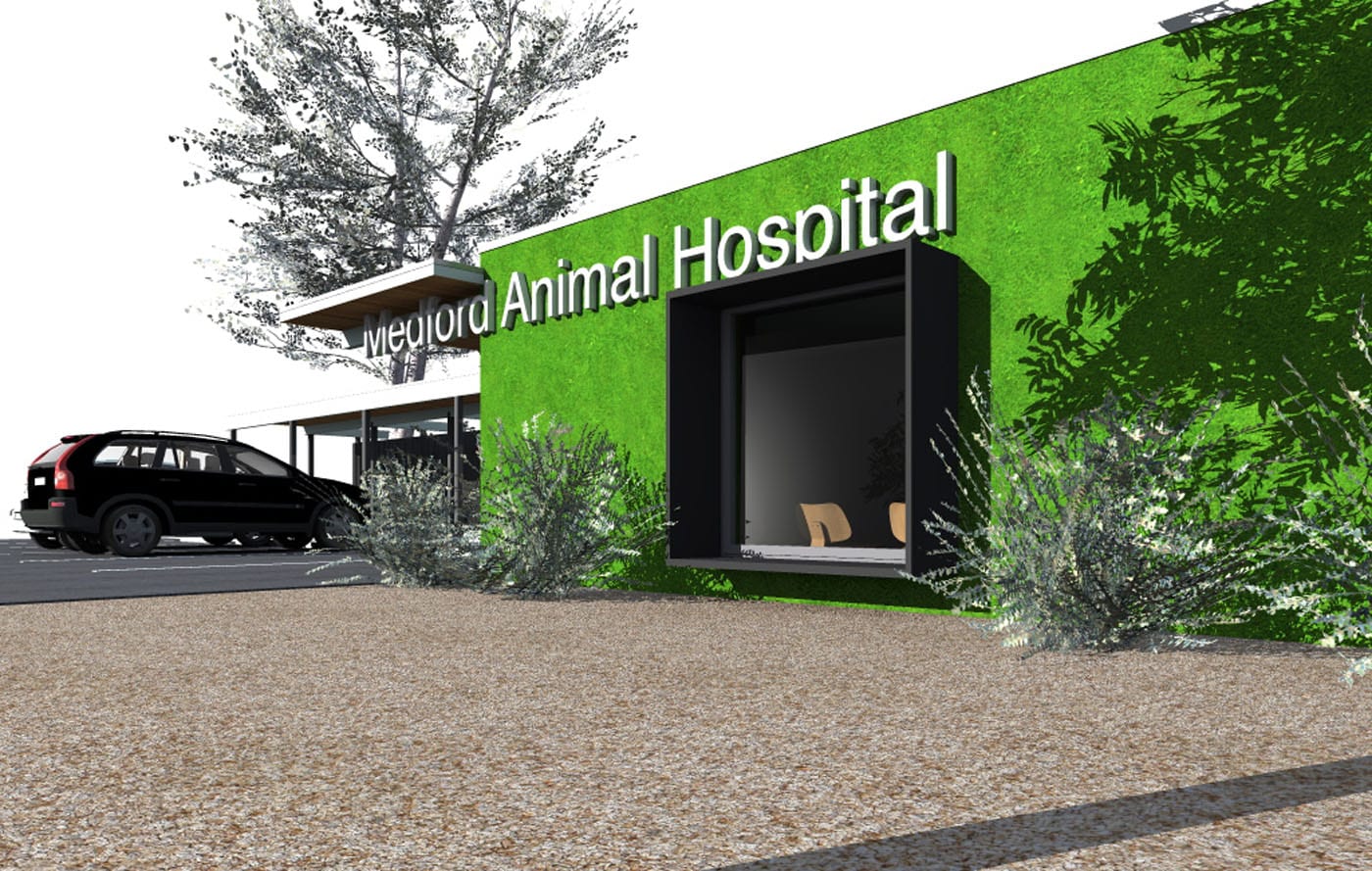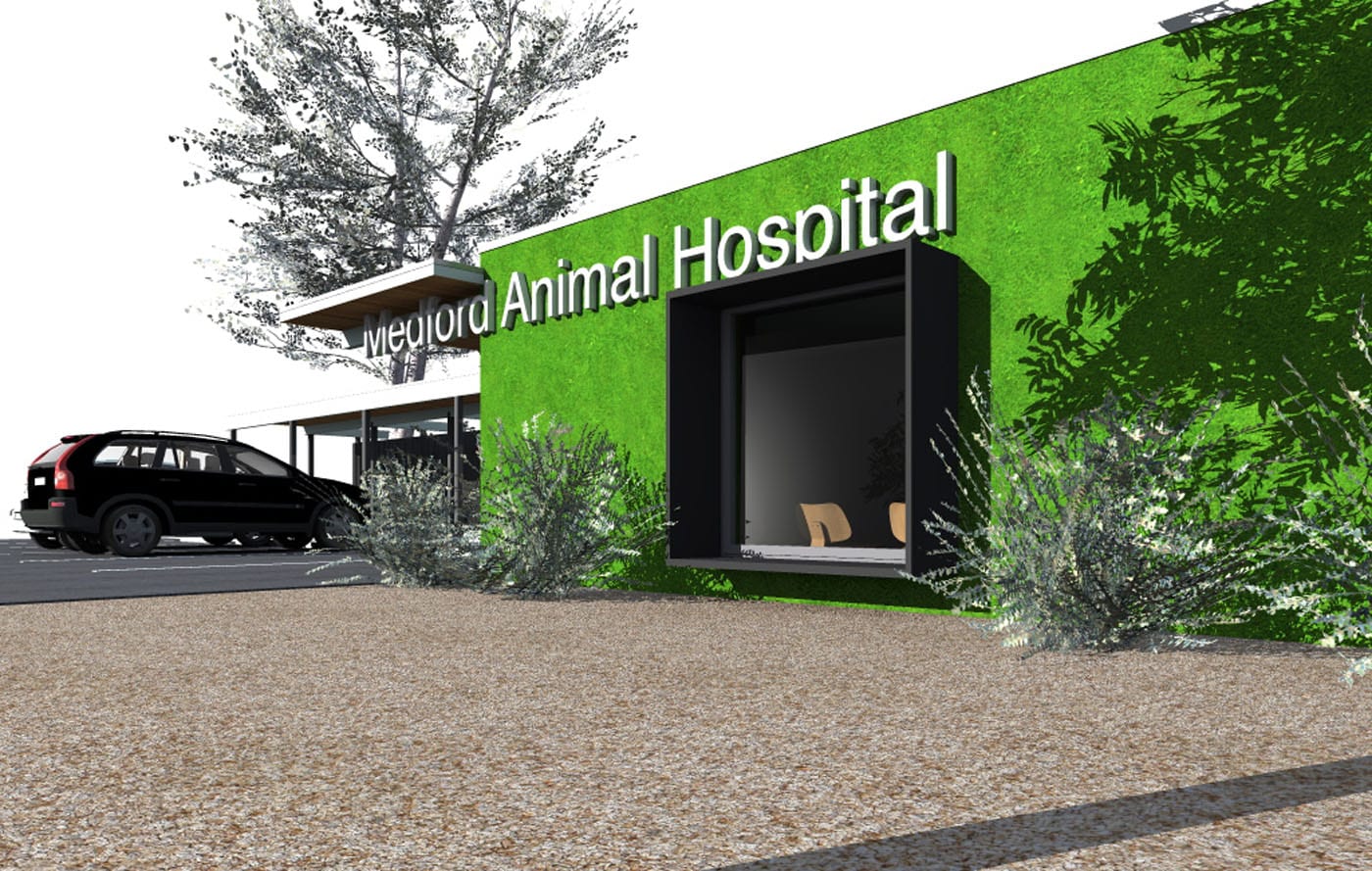 +

the_Medford Animal Hospital /
+

the_Medford Animal Hospital /
location_
5478 Medford Ave
Medford, OR. 97504
United States of America
site area_
.9 acres / .36 hectares
site size_
4,015 gross sq ft / 373.00 gross sq m
The program is to add four additional exam rooms as well as an addition of over night boarding facilities.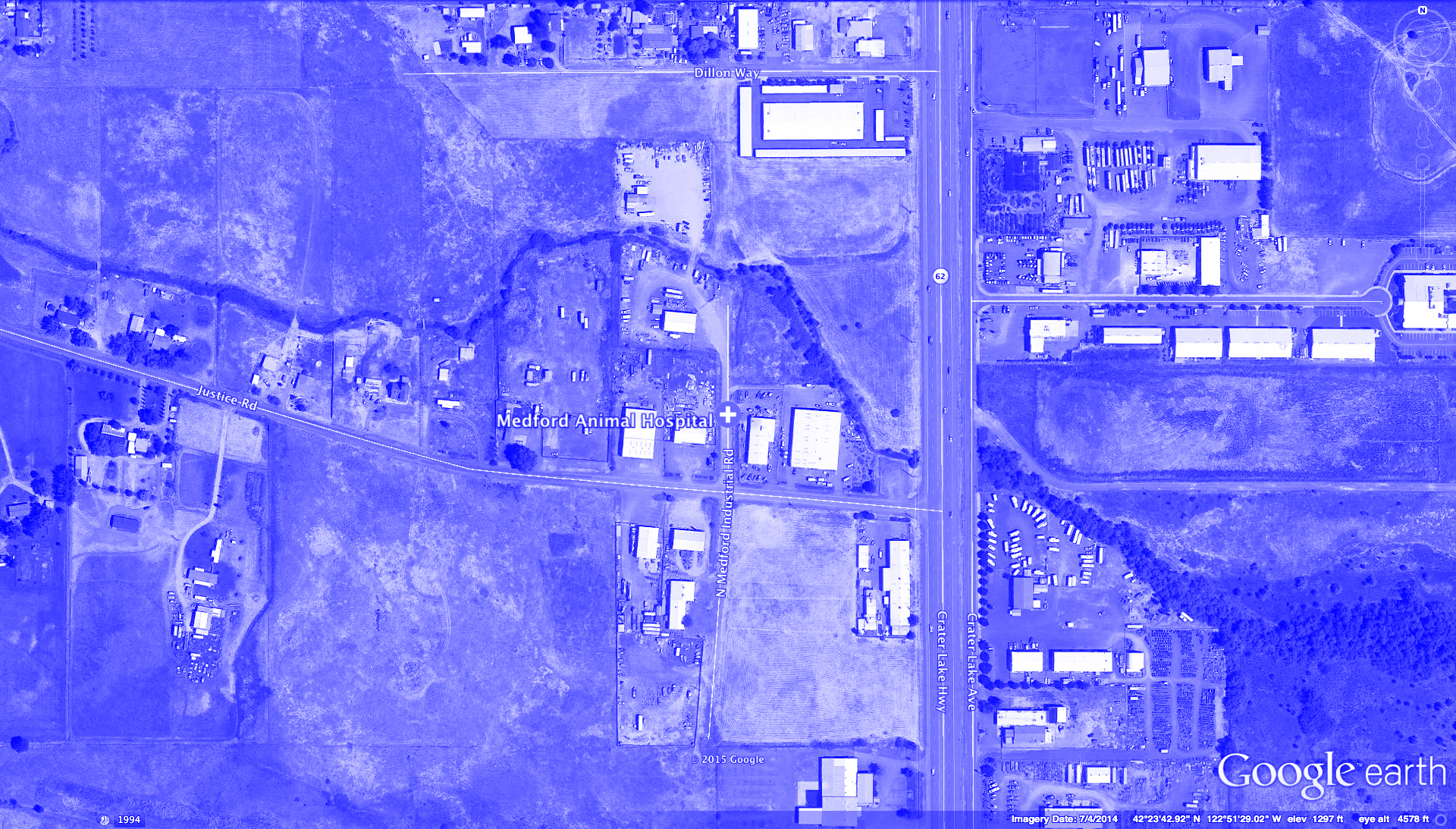 This is a an existing 1962, post and beam mid century modern commercial building. In order to add expand the facility the module was repeated, to keep with the existing buildings structure.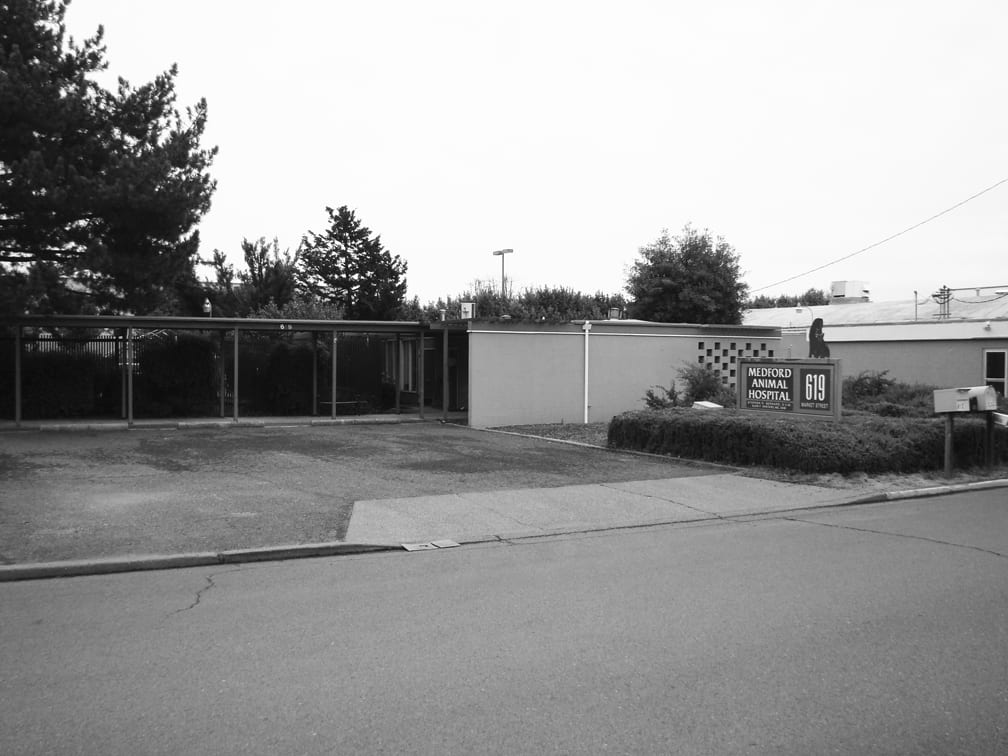 + gallery /
On the skin, the exterior street facade will be wrapped with artificial turf, with a large window poked into the waiting room, that carries the same material, in and out, also letting in, a lot of needed natural light. Curb appeal is a big focus, on this project. The addition of new aluminum windows, a new entry condition, new stucco, and a roof, eliminating the old copping, and a fresh paint job, will tie the project into one aesthetic. The addition of skylights, and two large sliders, that will share the same guide track will allow the new xeriscape yard to enter into the employee break room.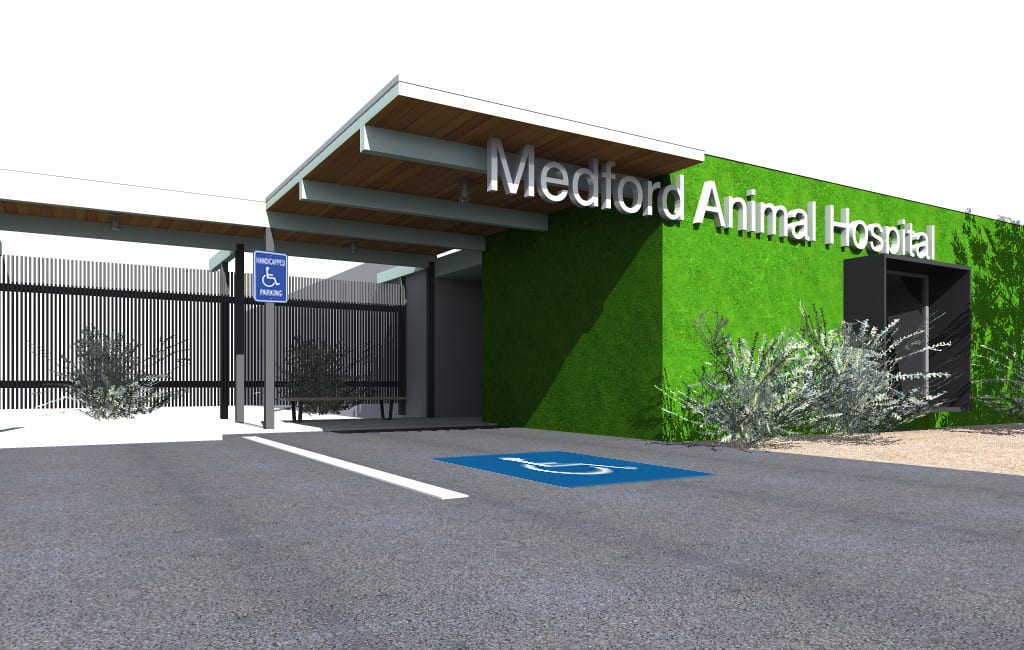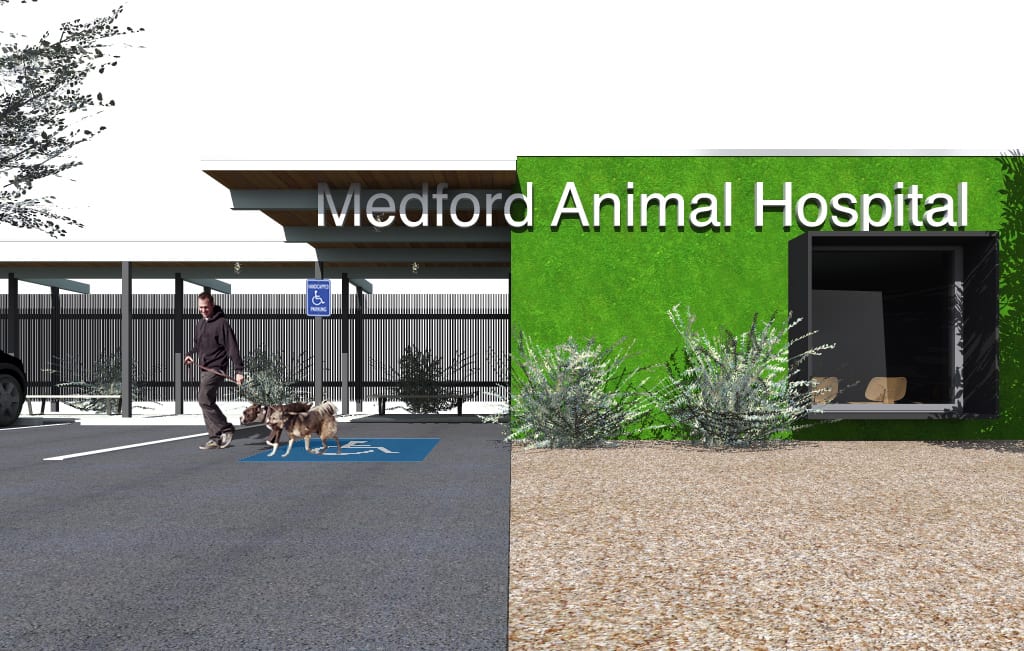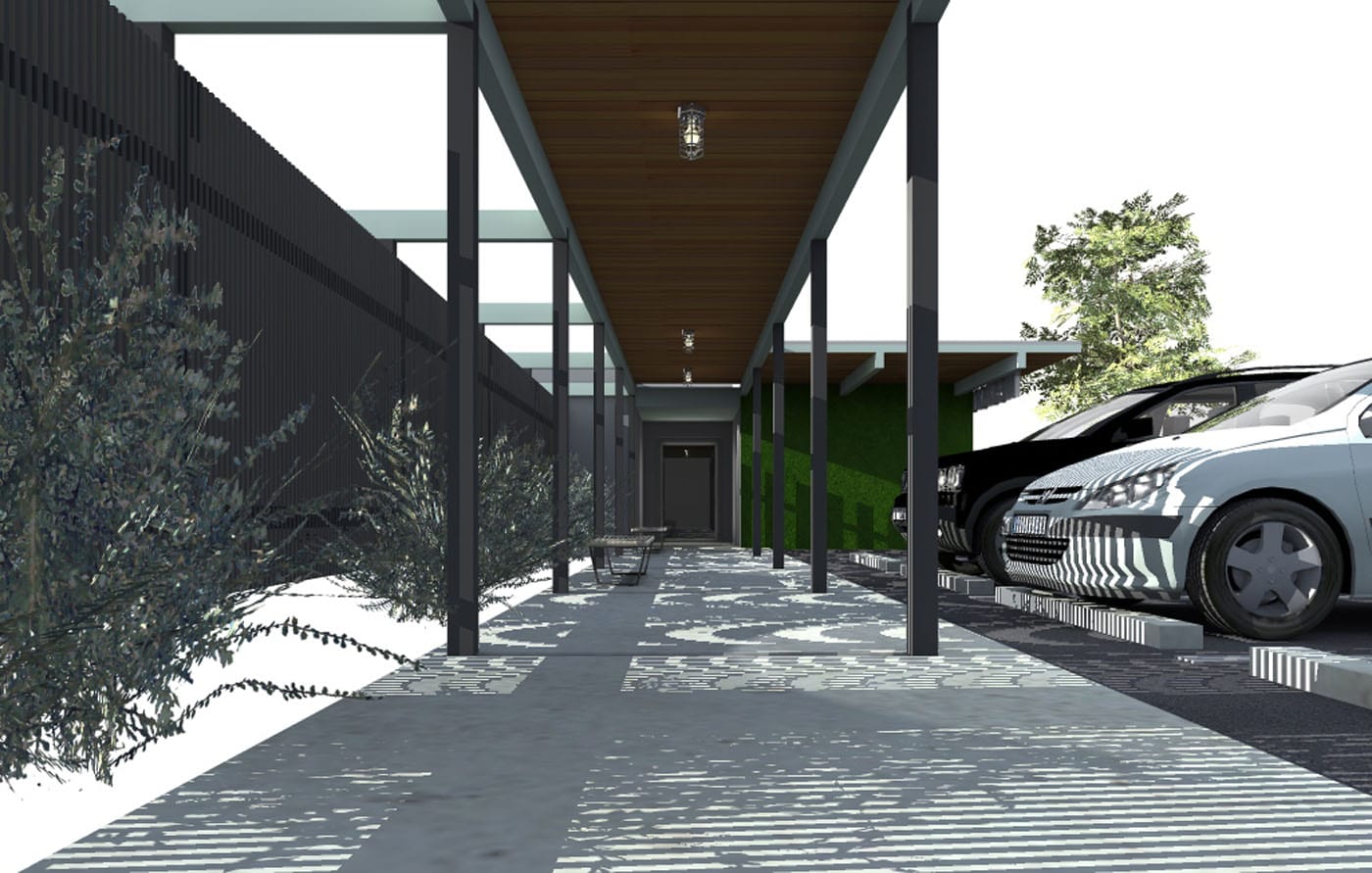 + credits /
Design + Build: humnlab+ architecture /
Structural/MEP Engineer: Paul Christensen, C.E., S.E.
Green Roof: Justin Ewart/AAWRP
Photography: TBD