+

the_HERMOSA BEACH_Public Restrooms /
+

the_HERMOSA BEACH_Public Restrooms /
location_
18th St. Ave.
Hermosa Beach, CA. 90254
United States of America
site area_
2.6 acres / 1.05 hectares
site size_
1,005 gross sq ft / 93.36 gross sq m
This design was a response to a RFP, from the city of hermosa beach. Looking at the issues of the existing beach bathrooms + showers located just off the strand, I learned that having the facility "below grade," caused many mold and health concerns. By lifting the structure up to the and above grade, creates a natural ventilation system created by the on and off shore breezes.
Tiled images of the background are transposed onto the CMU block, that give a mirrored reflection for the user and the passerby. The entire structure is intentionally designed to withstand the harsh elements of the coastline, using, plated zinc steel, zinc perforated formed 1'x2' sections ganged together with an internal clamp system, cmu, corten steel, and concrete.
The material selection in this harsh and unforgiving climate is critical for both maintenance and longevity. A simple snail mirrored plan allows beach goers the ability to enter and exit the facility without touching doors, and the entry is six feet wide, which allows for clear and easy access.
+ gallery /
The complete galvanized structure, and perforated canopy creates both a visual and interesting shadowing affect inside and outside. the roof has a photo voltaic panel that runs any and all lighting and power associted with the facility. the simple block walls where the urinals and commodes are located, allows maintenance crews a simple and quick way to power wash the entire area. the open and free structure allows it to dry out quickly.
Located on both the west and east end of the facility, are two mosaic tile mirror reflections of what each side was looking at. the west side shows a mural of the white wash surf, and the east side shows a mirror image of the strand and the homes beyond.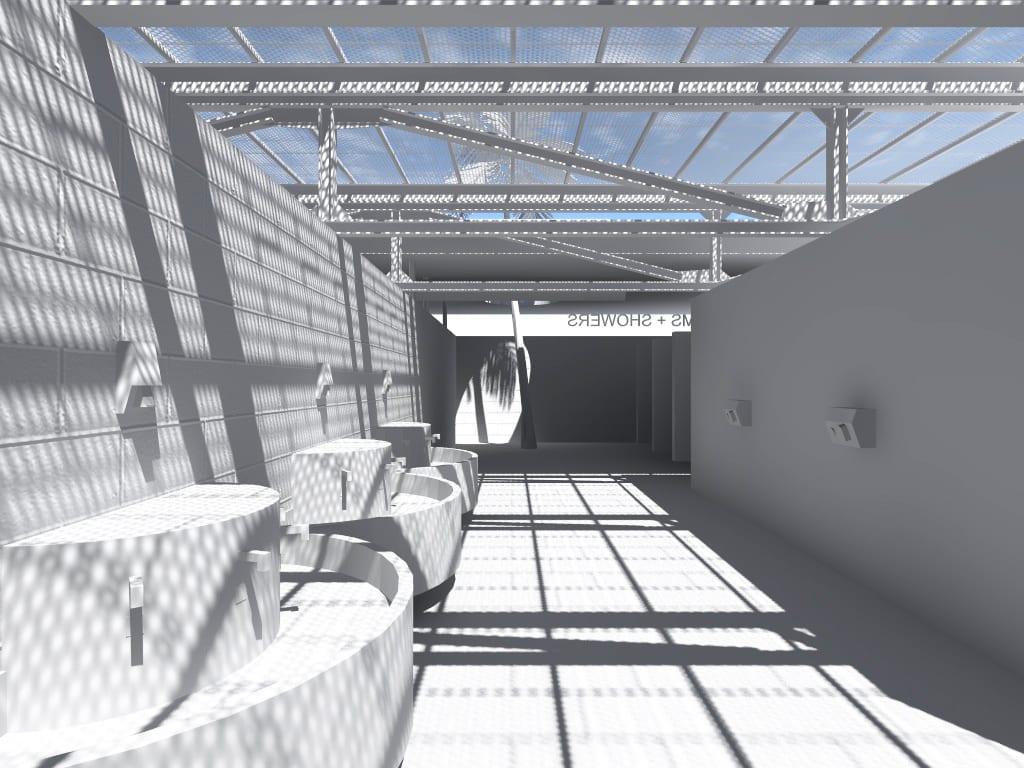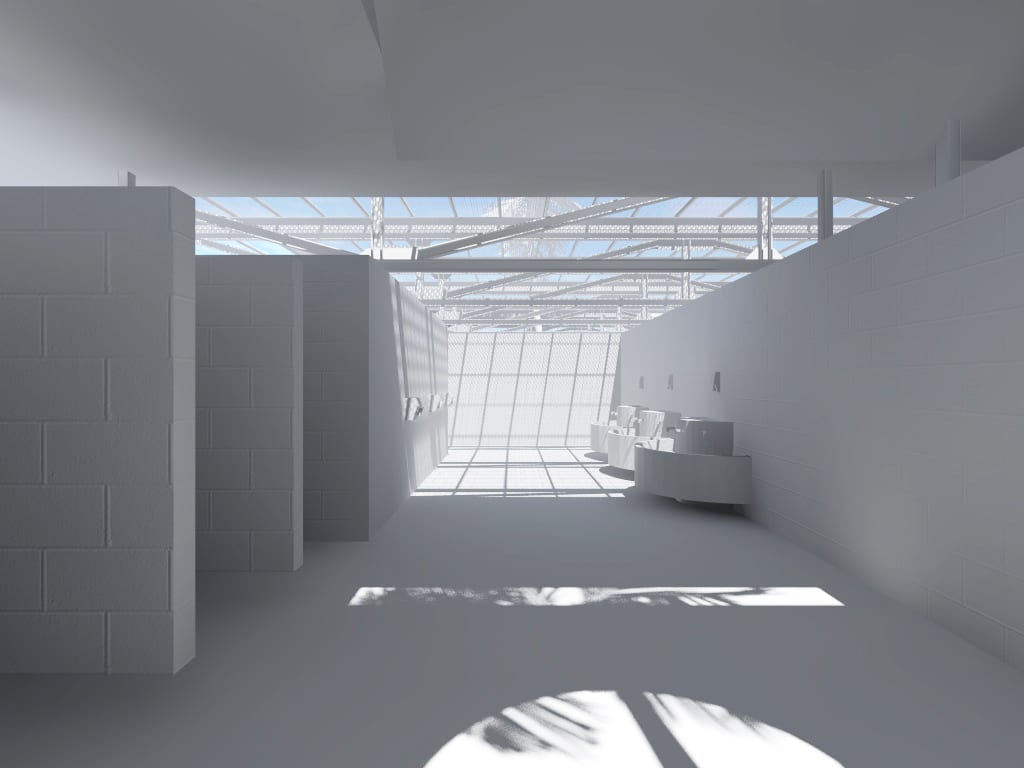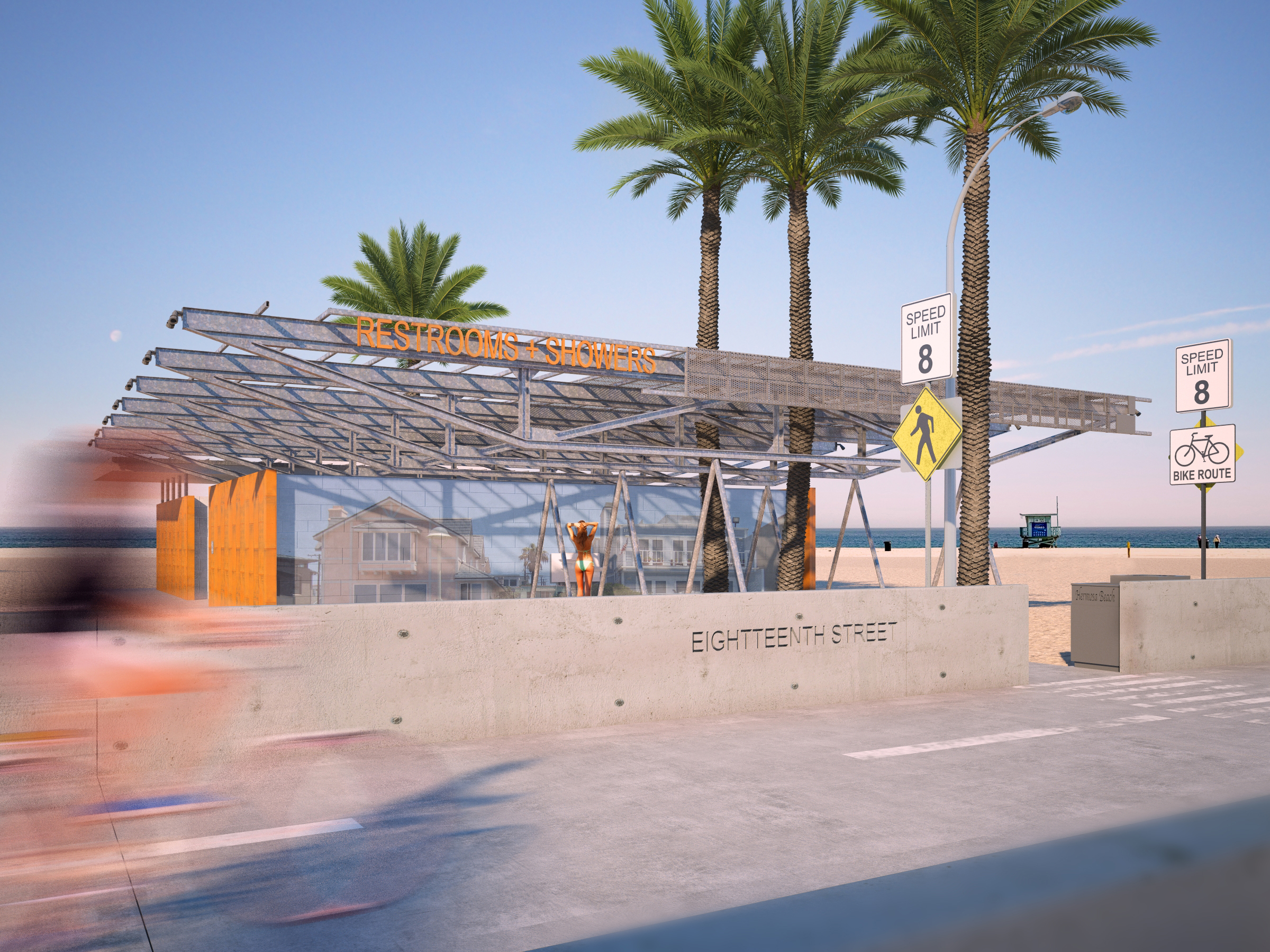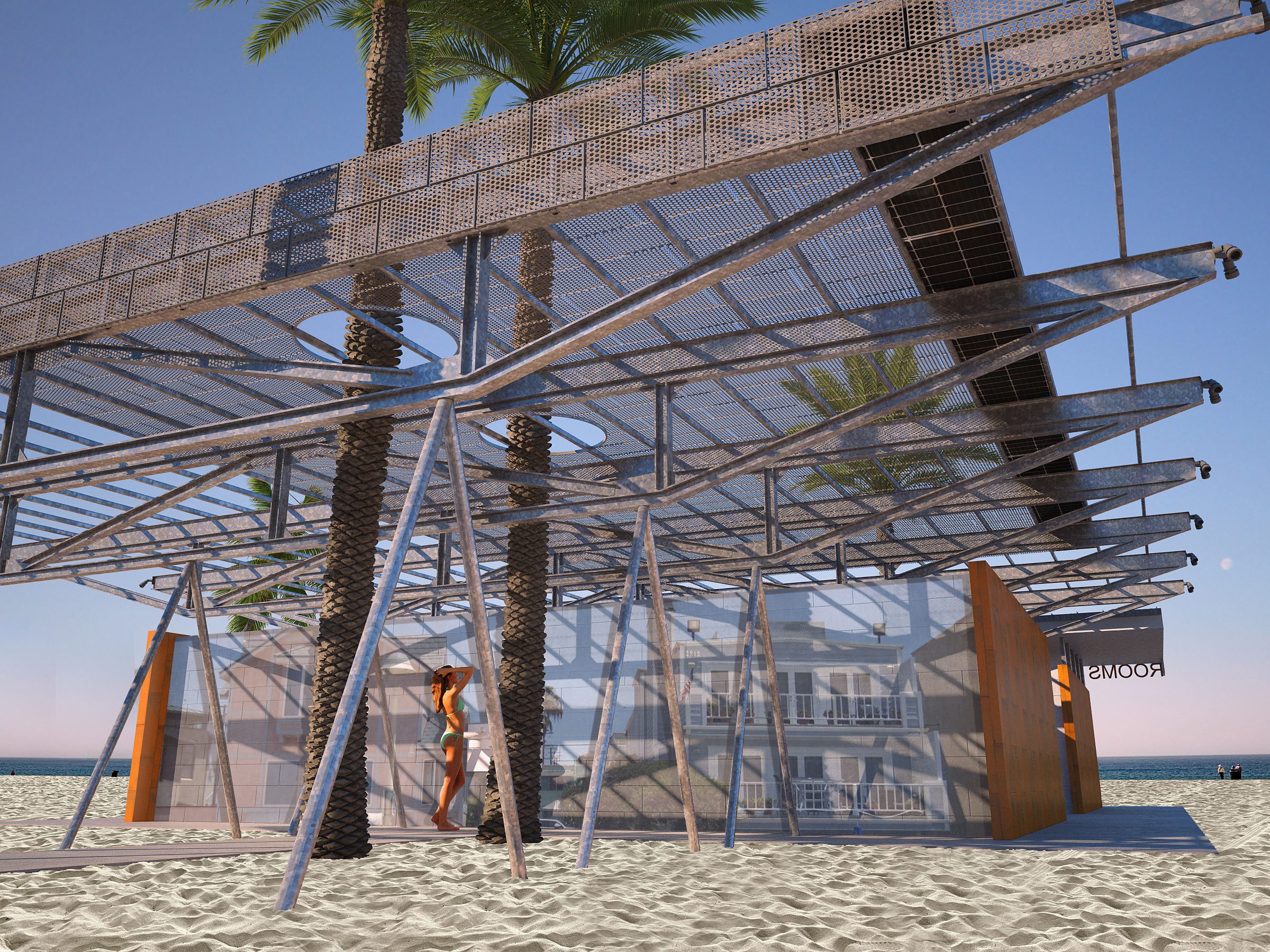 + layouts /
The open and passive design allows the humanistic quality of movements to air out quickly and effectively, as well as lowers the maintenace factor. A simple pressure washing clears and cleans the entire facility top to bottom and dries out faster than a closed facility.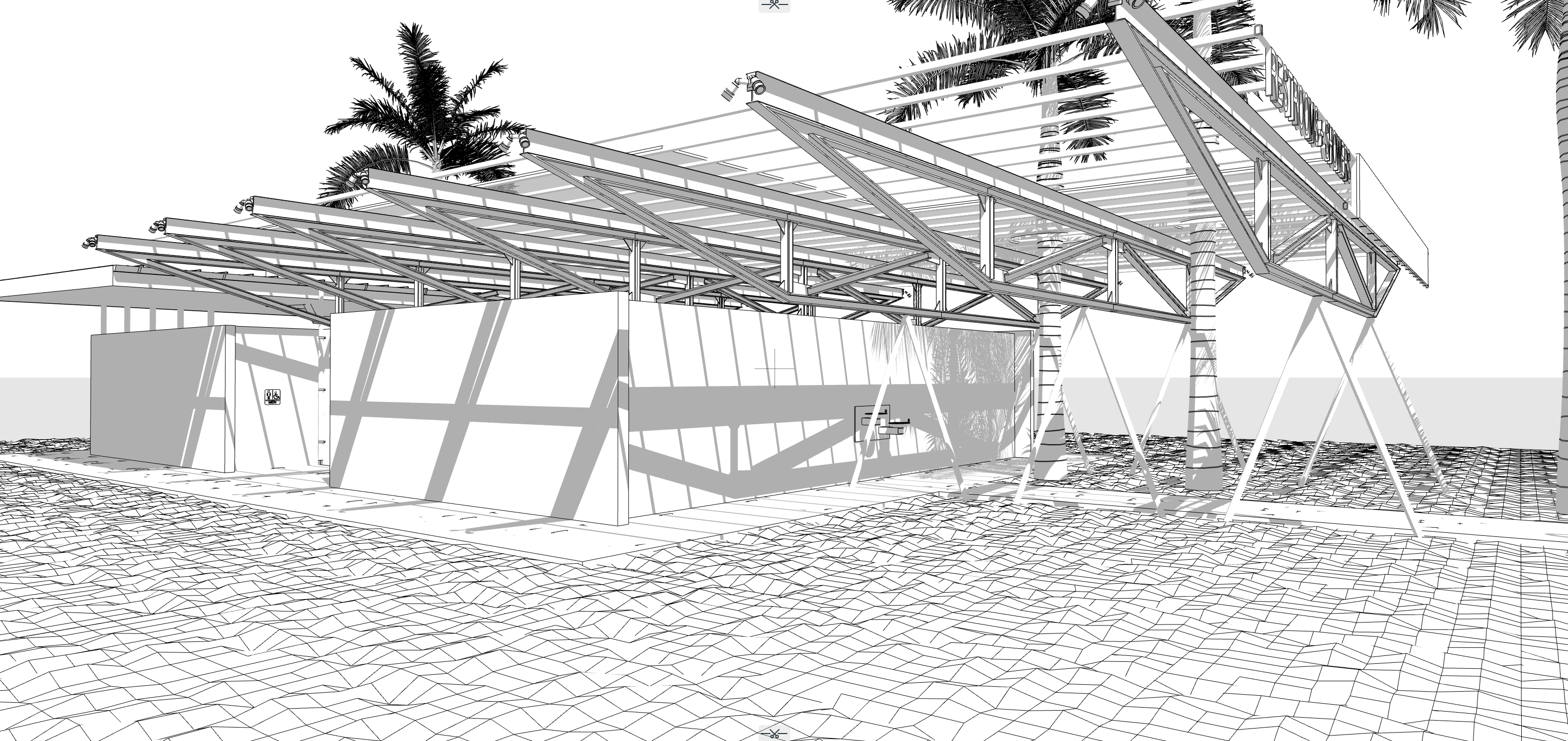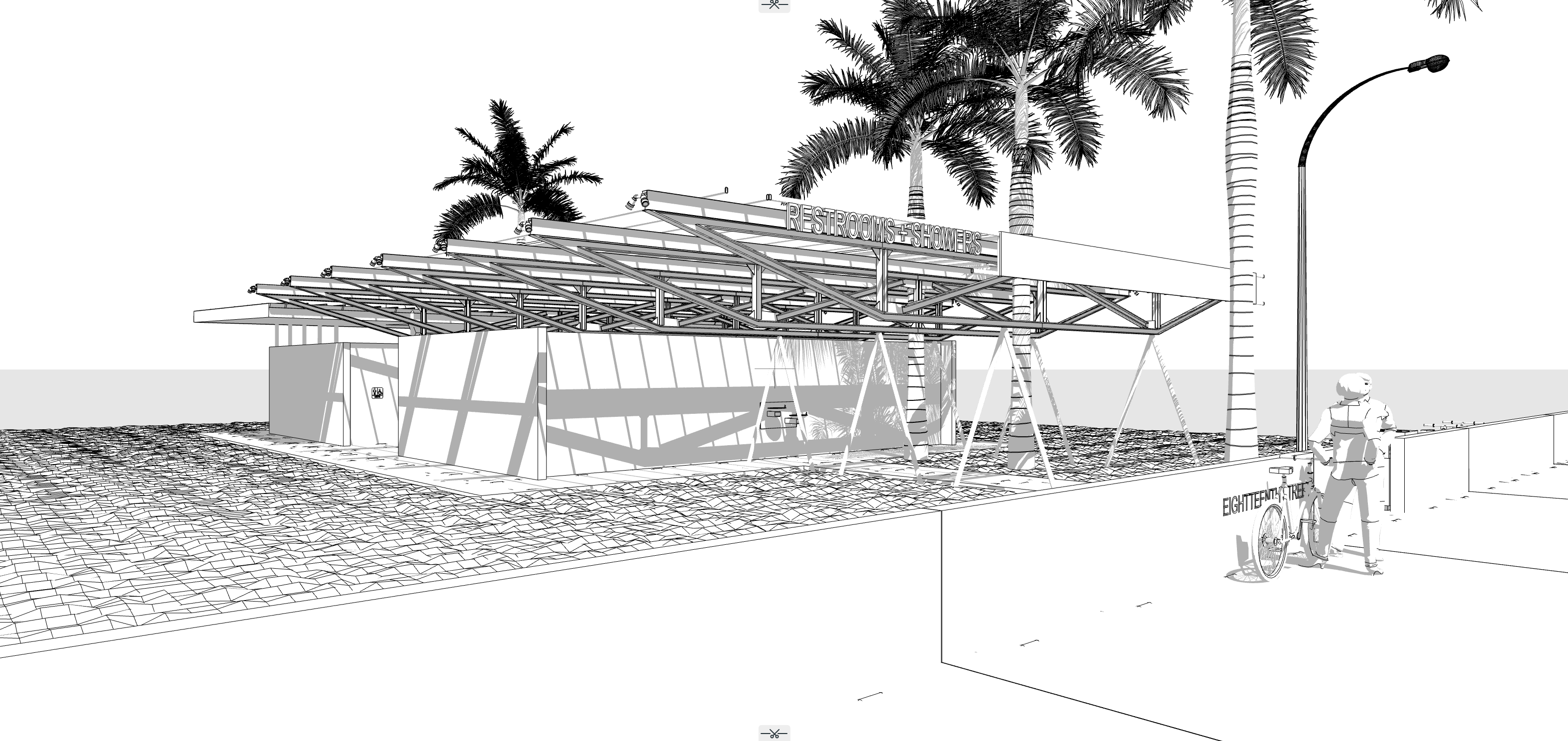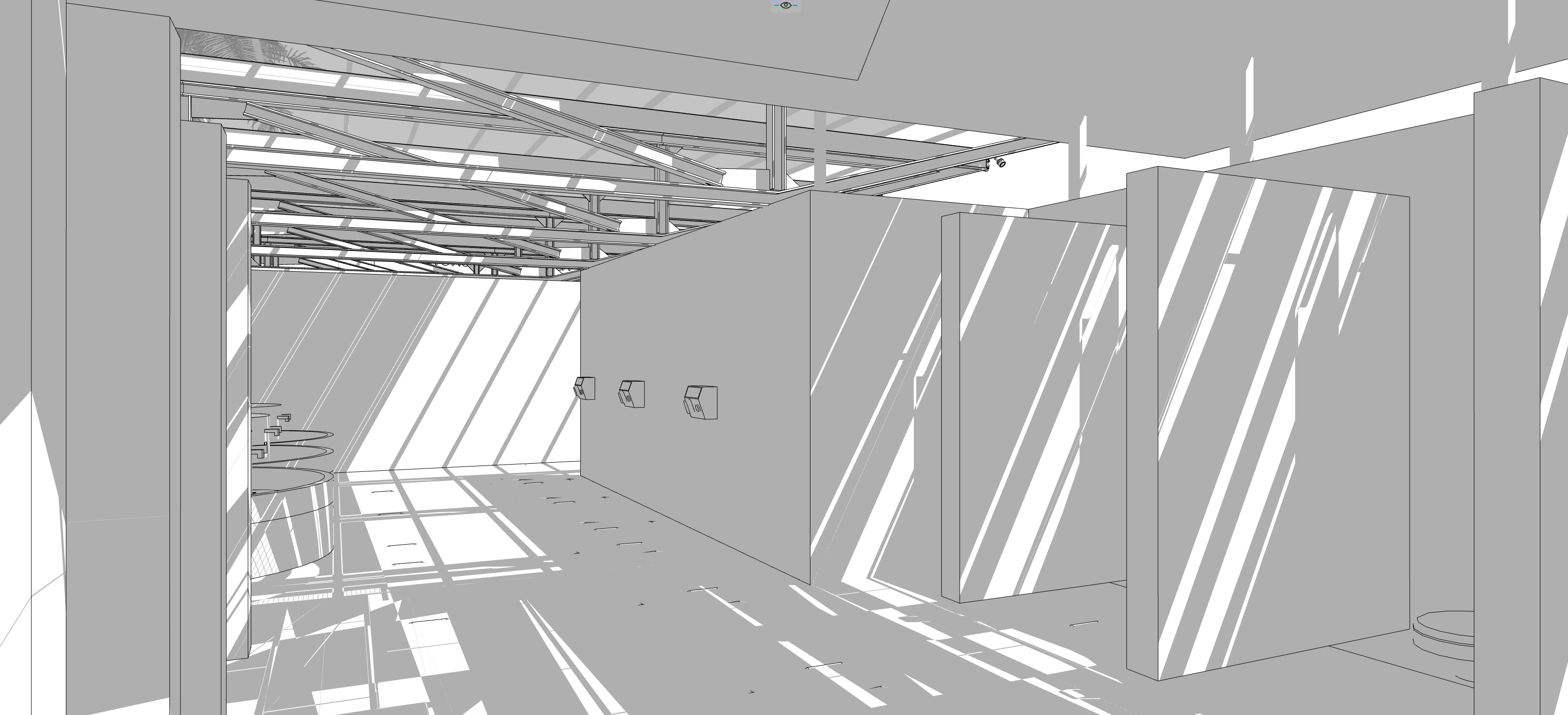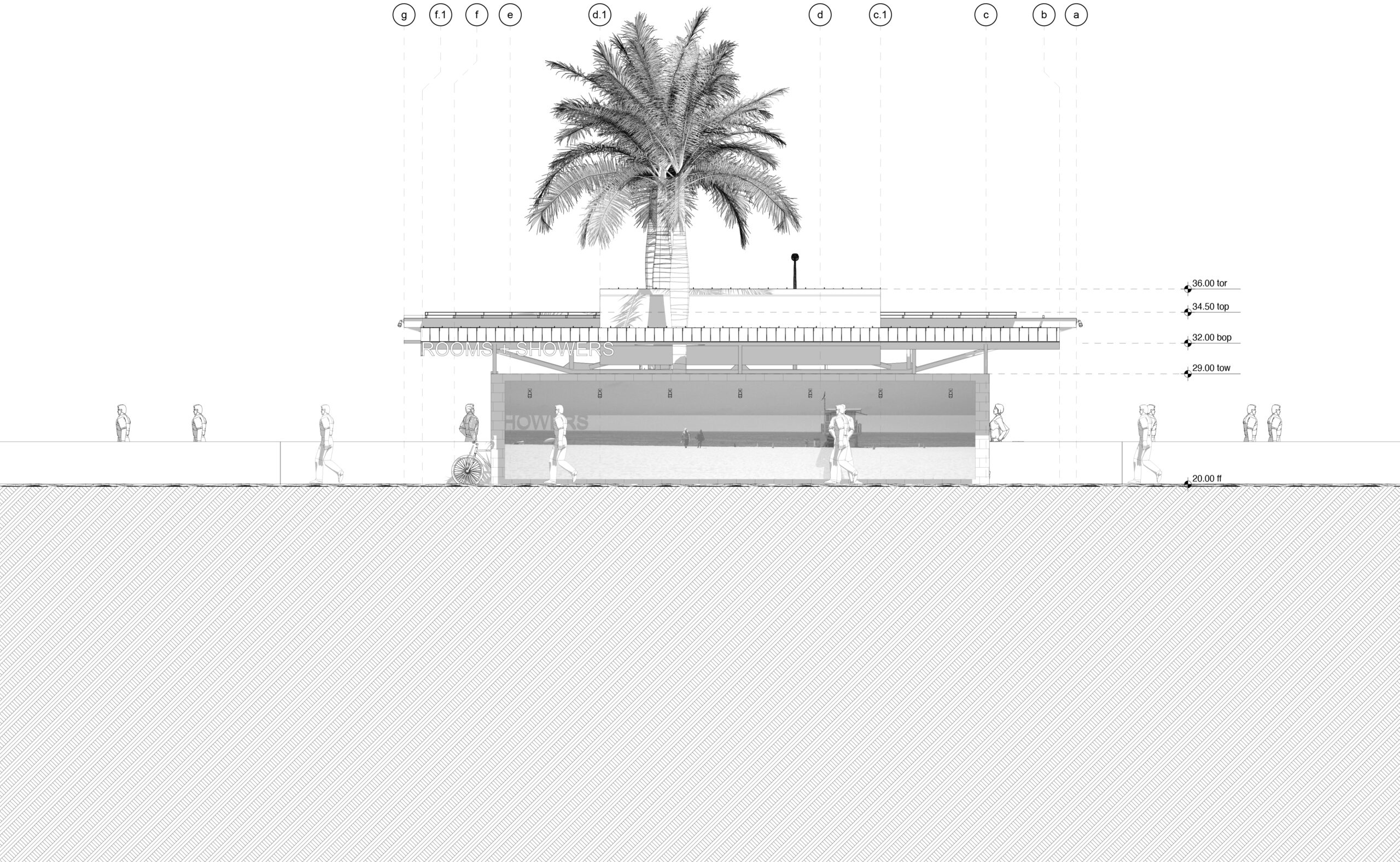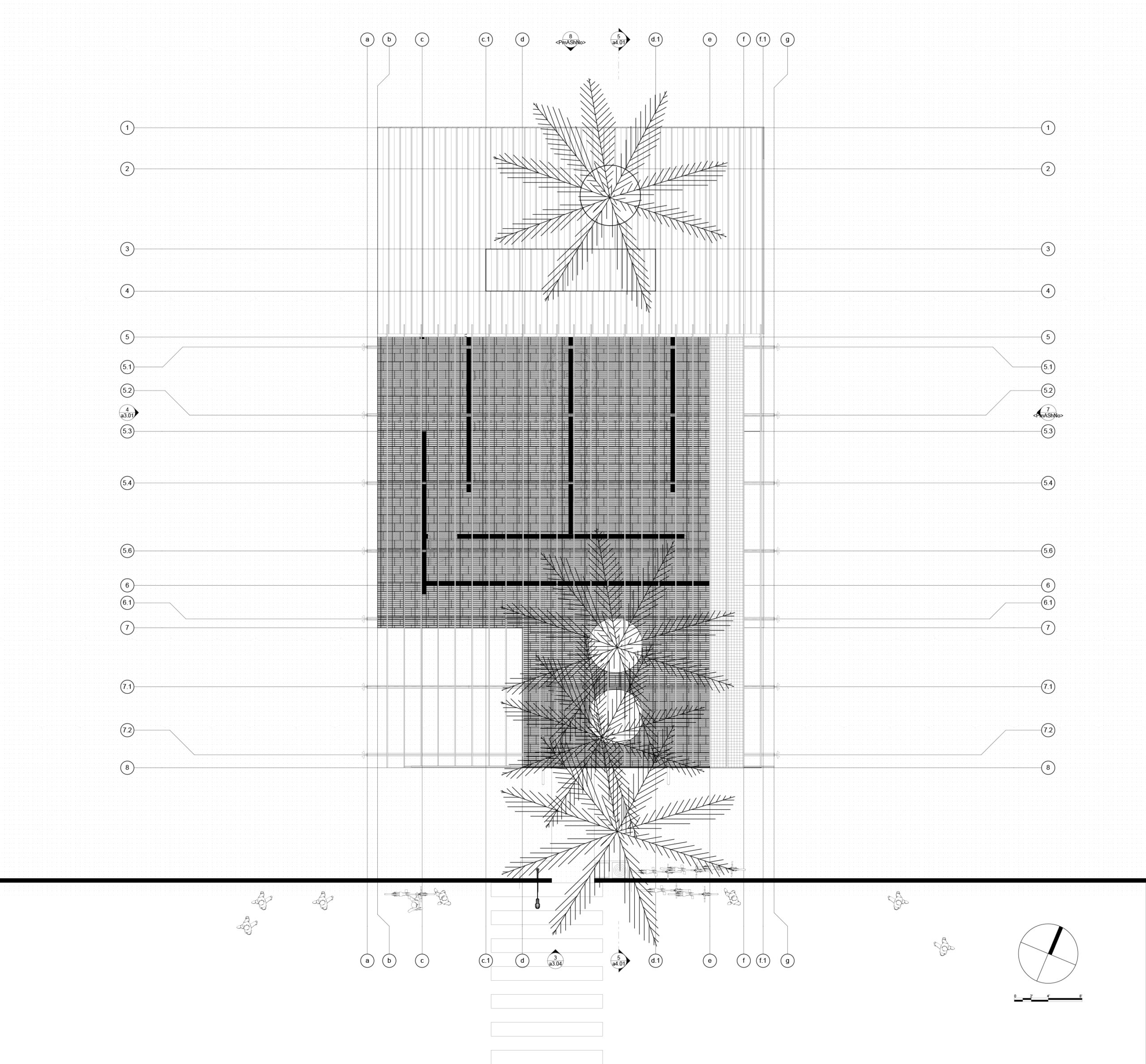 + credits /
Design + Build: humnlab+ architecture /
General Contractor: TBD
Structural/MEP Engineer: Paul Christensen, C.E., S.E.
Photography: TBD