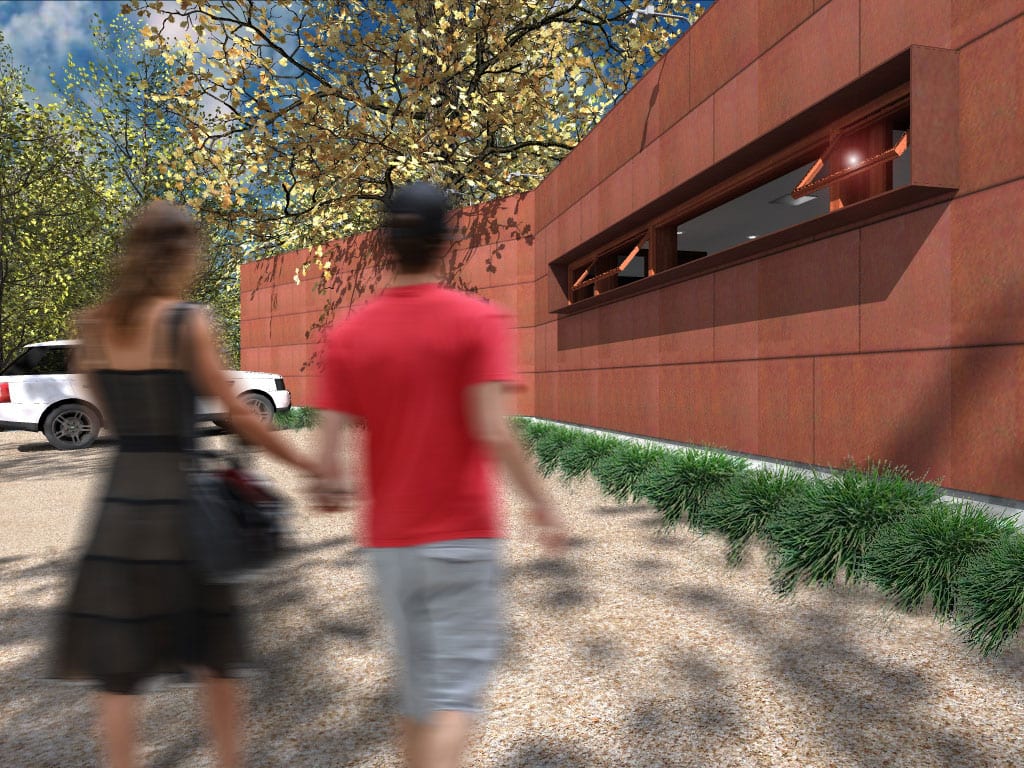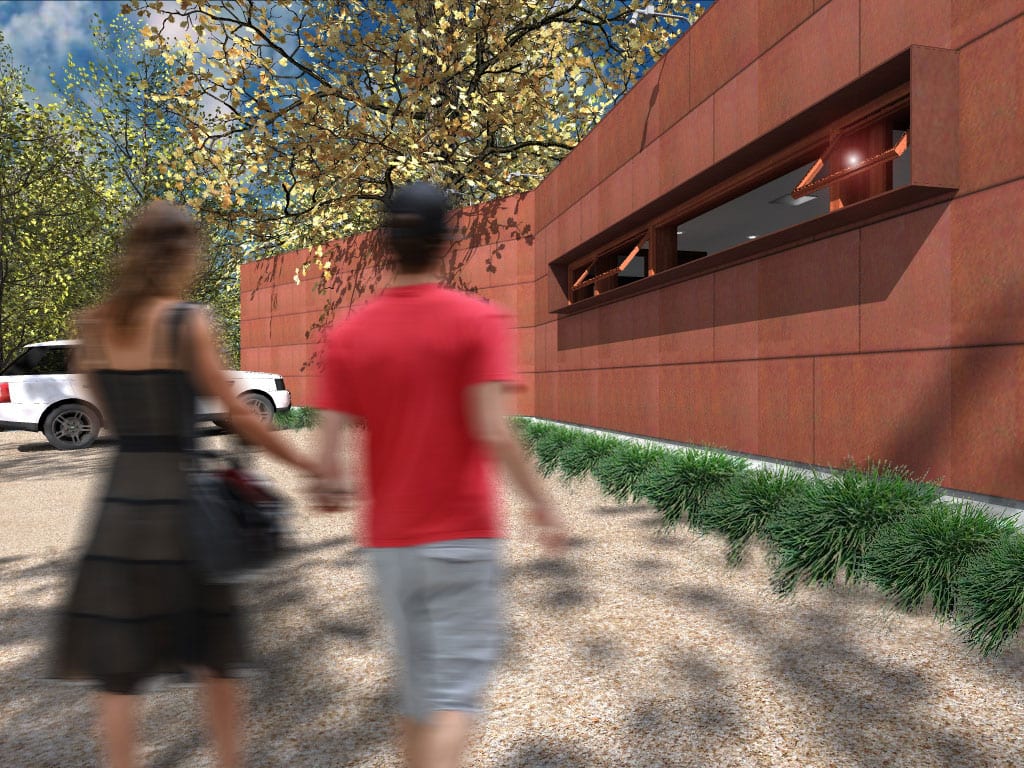 location_
1504 Gina Lynn Ct
Jackson, CA. 95642
United States of America
site area_
3.6 acres / 1.9hectares
site size_
4,015 gross sq ft / 373.00 gross sq m
This 4 bedroom 3 bath located in the small old gold mining town of Jackson, California, just a short ninety minute drive east of Sacramento, is designed as a retreat home for the client- a place to get a way from the hustle and bustle of busy Los Angeles.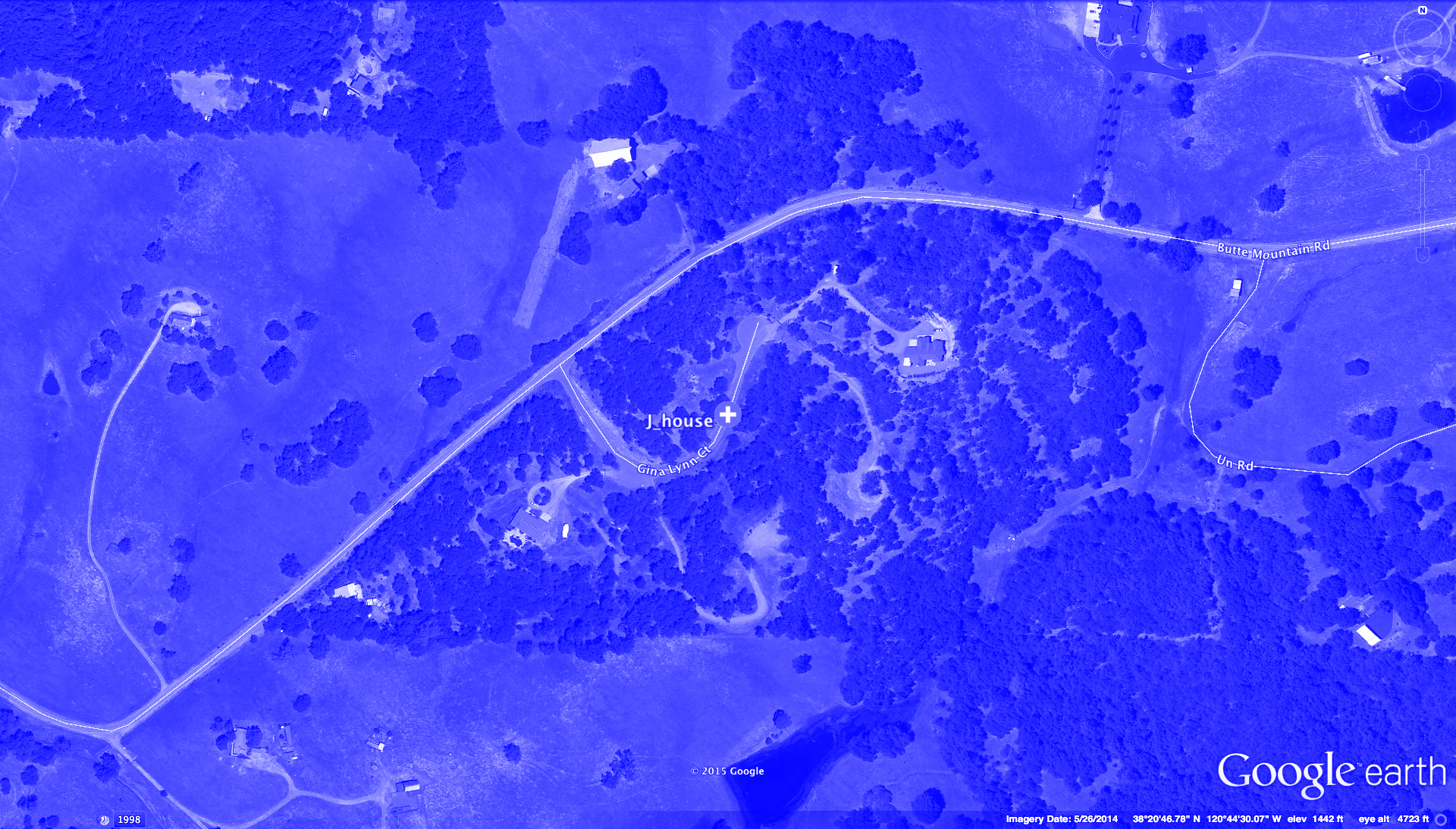 While working off a 4 foot module/grid, the home lends itself to openness, while providing privacy, with the placement of fenestrations, and carefully located site lines, filters natural light into the deepest parts of the house. A centrally located courtyard allows yet more natural light to enter both the great room and kitchen. this courtyard allows the outside to enter the inside, through a massive 40′-0″ glass pocket sliding door system.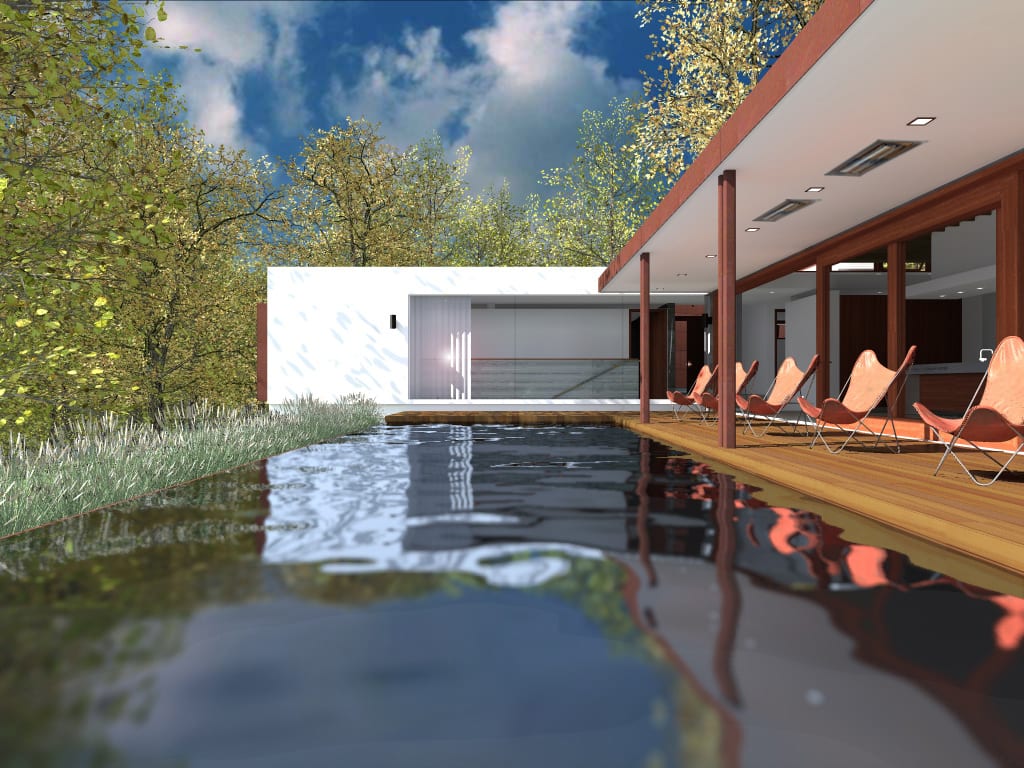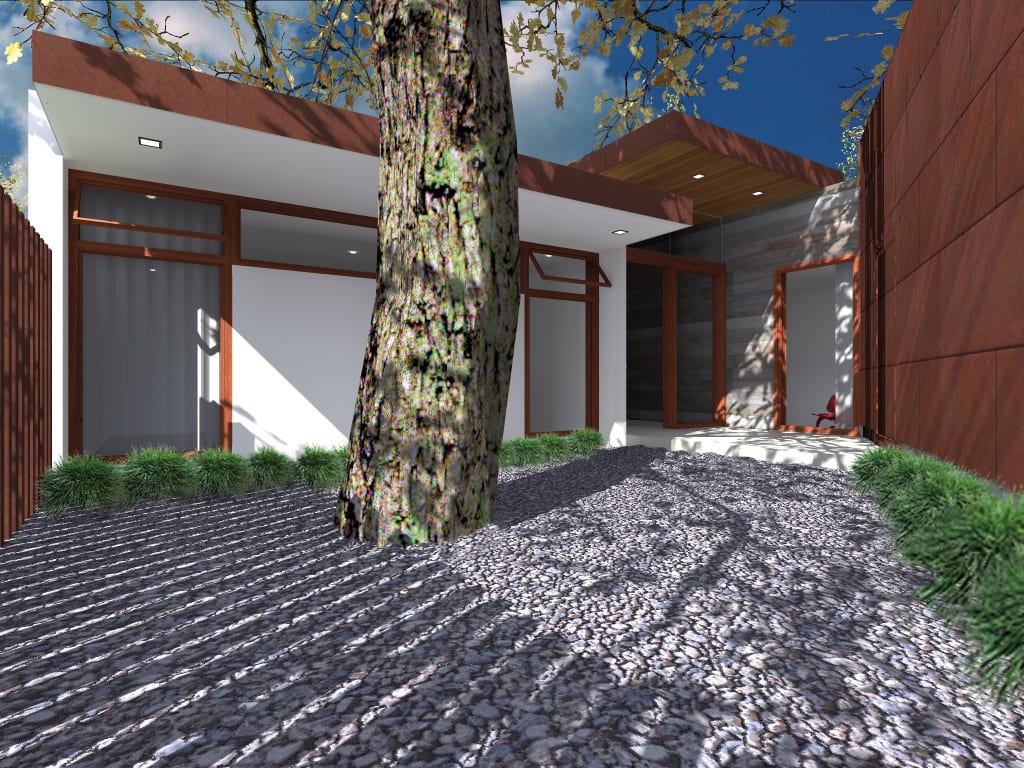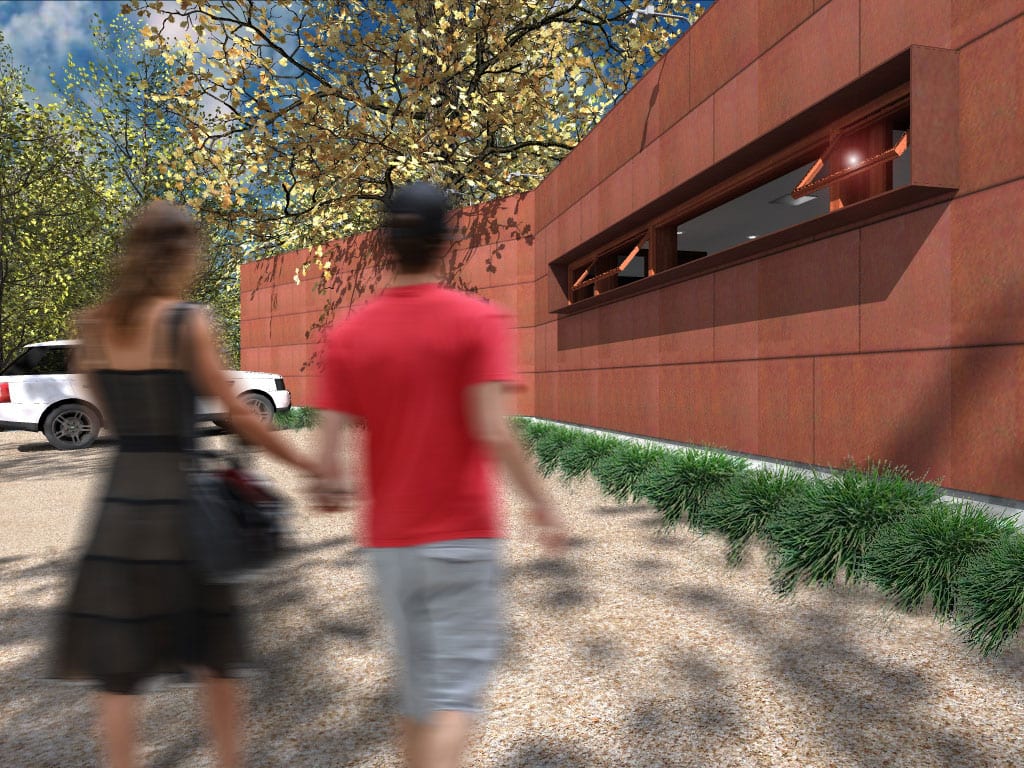 + gallery /
The entry uses a double height space and it has a frameless channeled glass system that rises from the floor to ceiling, again allowing natural light to filter into the spaces, yet providing an internal privacy that leads to an overall sense of calmness. While being both functional and aesthetic, components of the house will qualify for a leed rating. the use of radiant heating, ash eco concrete block, fsc certified wood members, and reclaimed barn wood, as well as corten steel.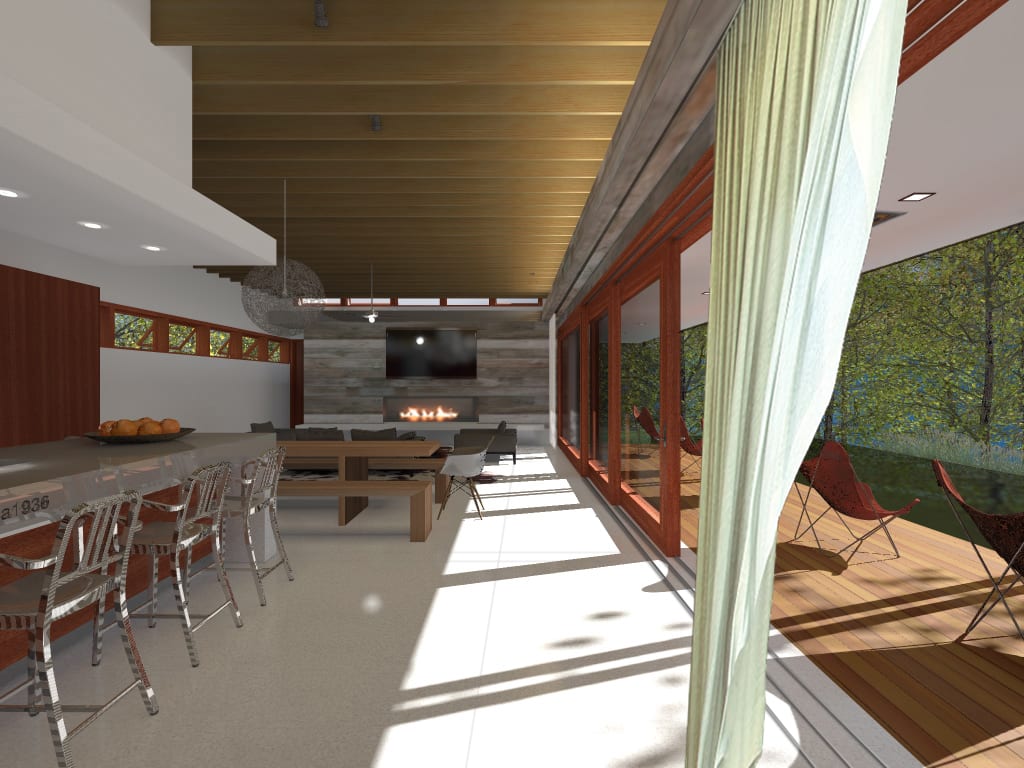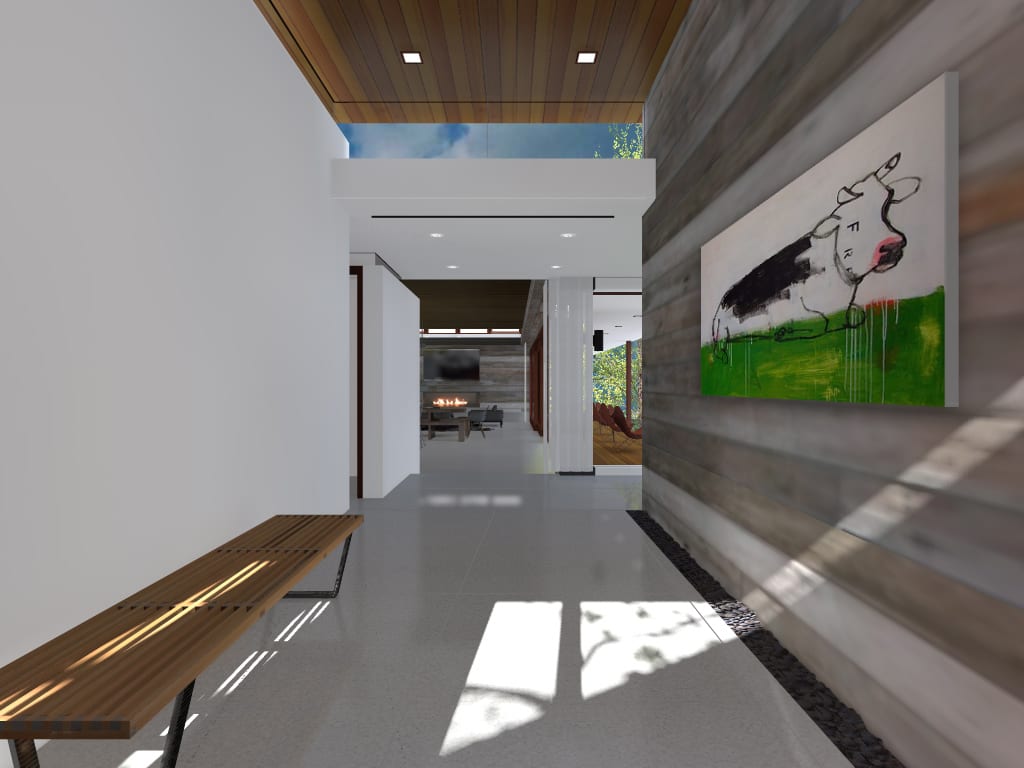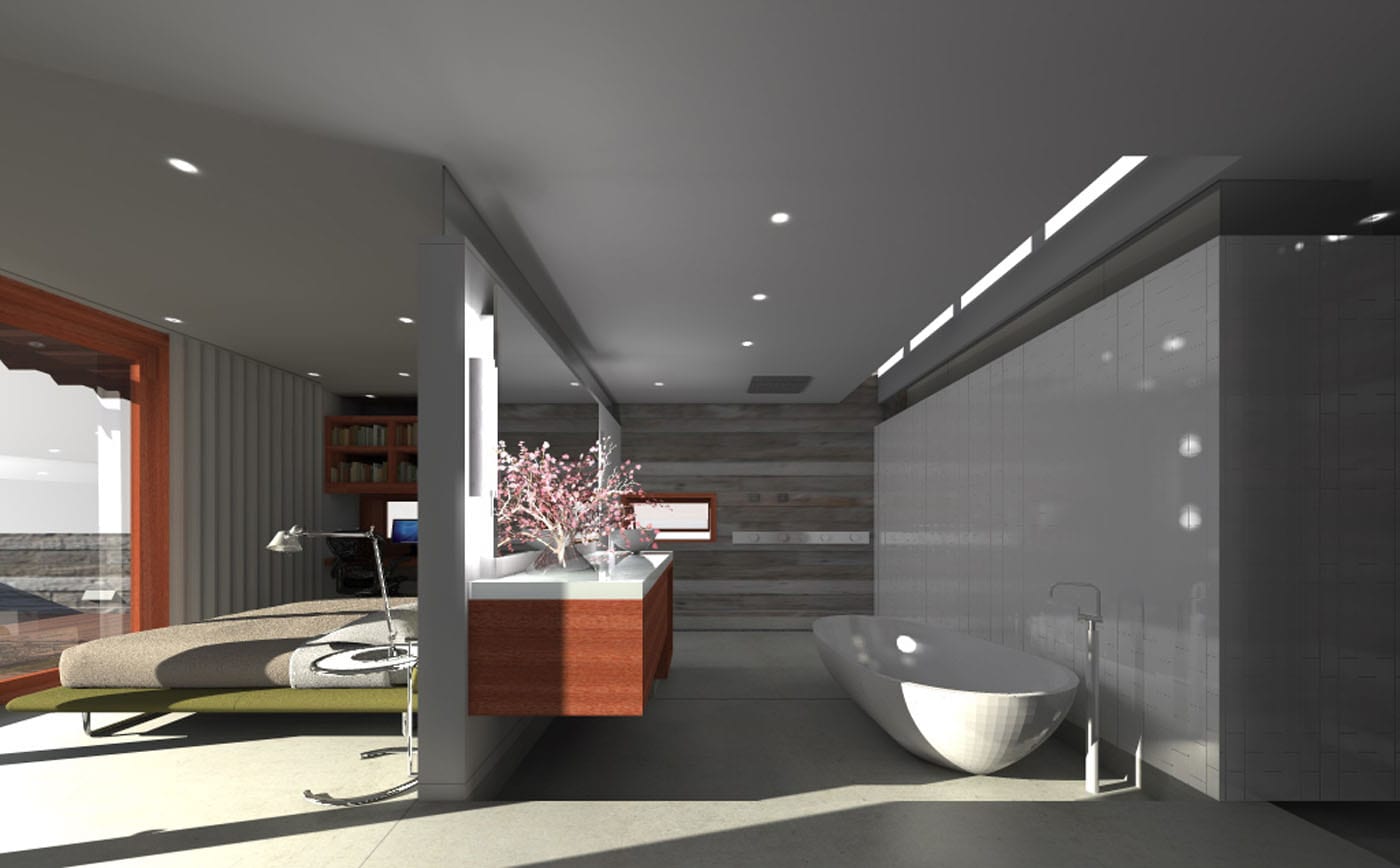 + layouts /
The deck towards the west has a random flag stone pattern that has the colors of the local genere, and brought to the site from a local stone supplier.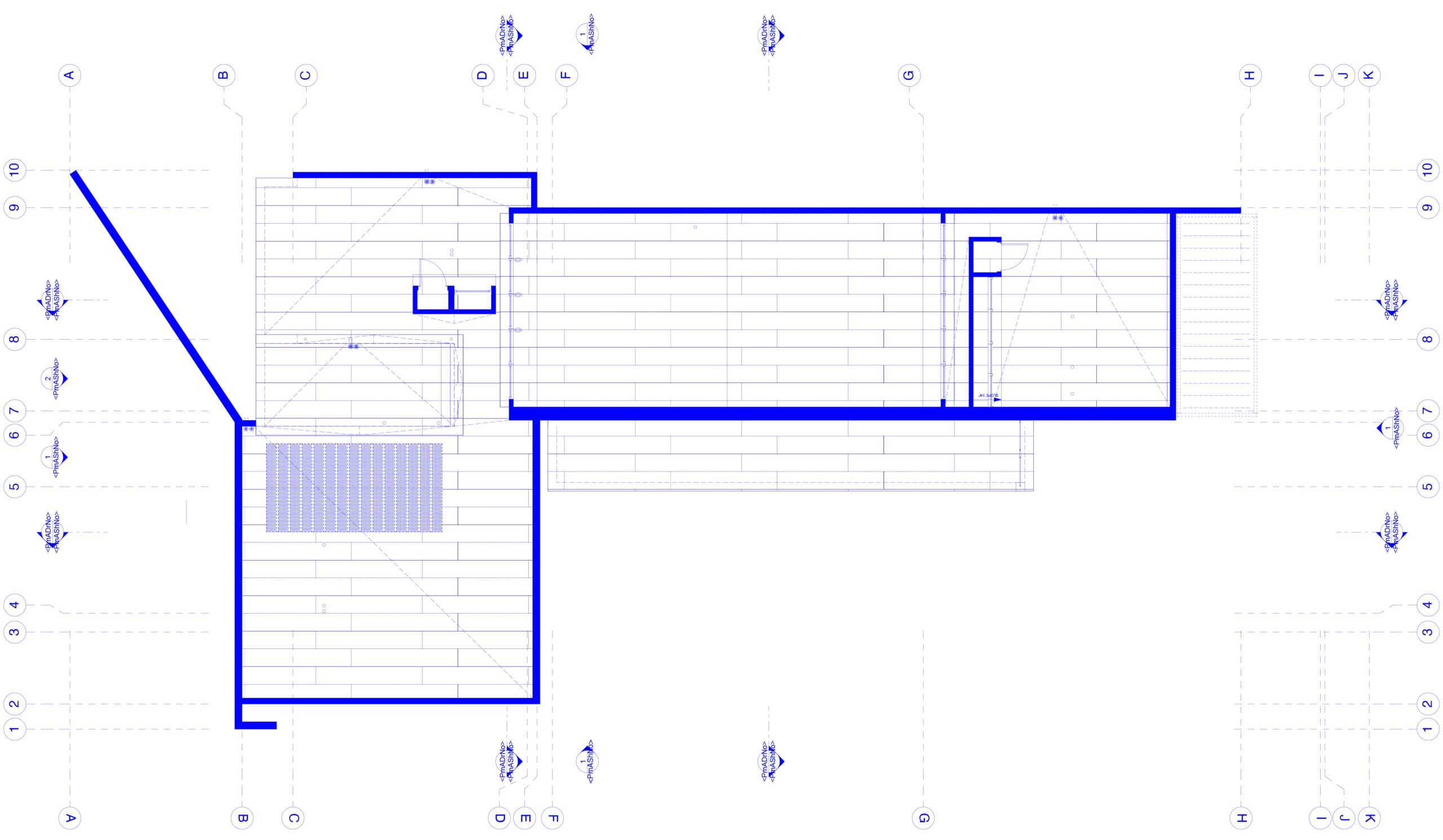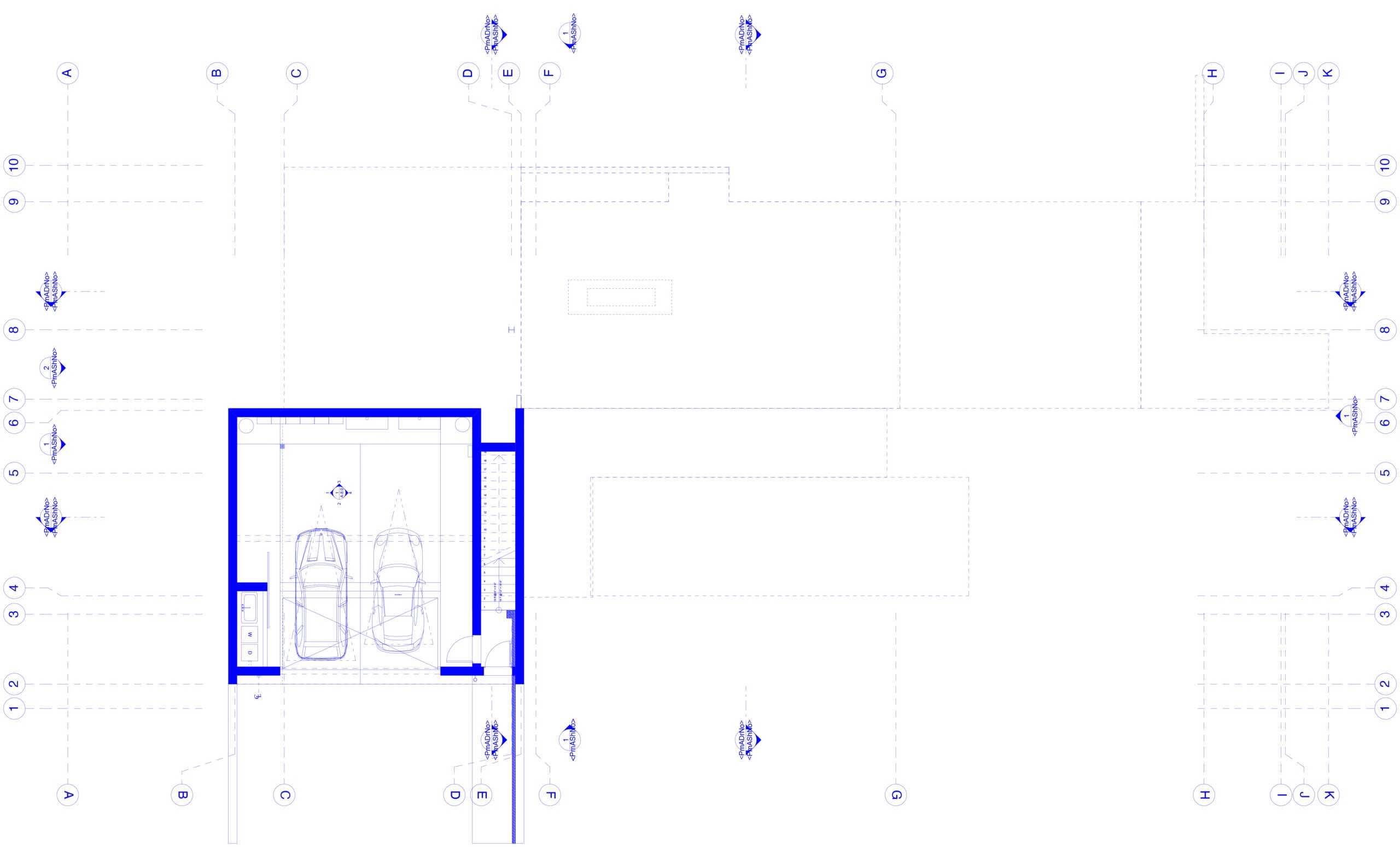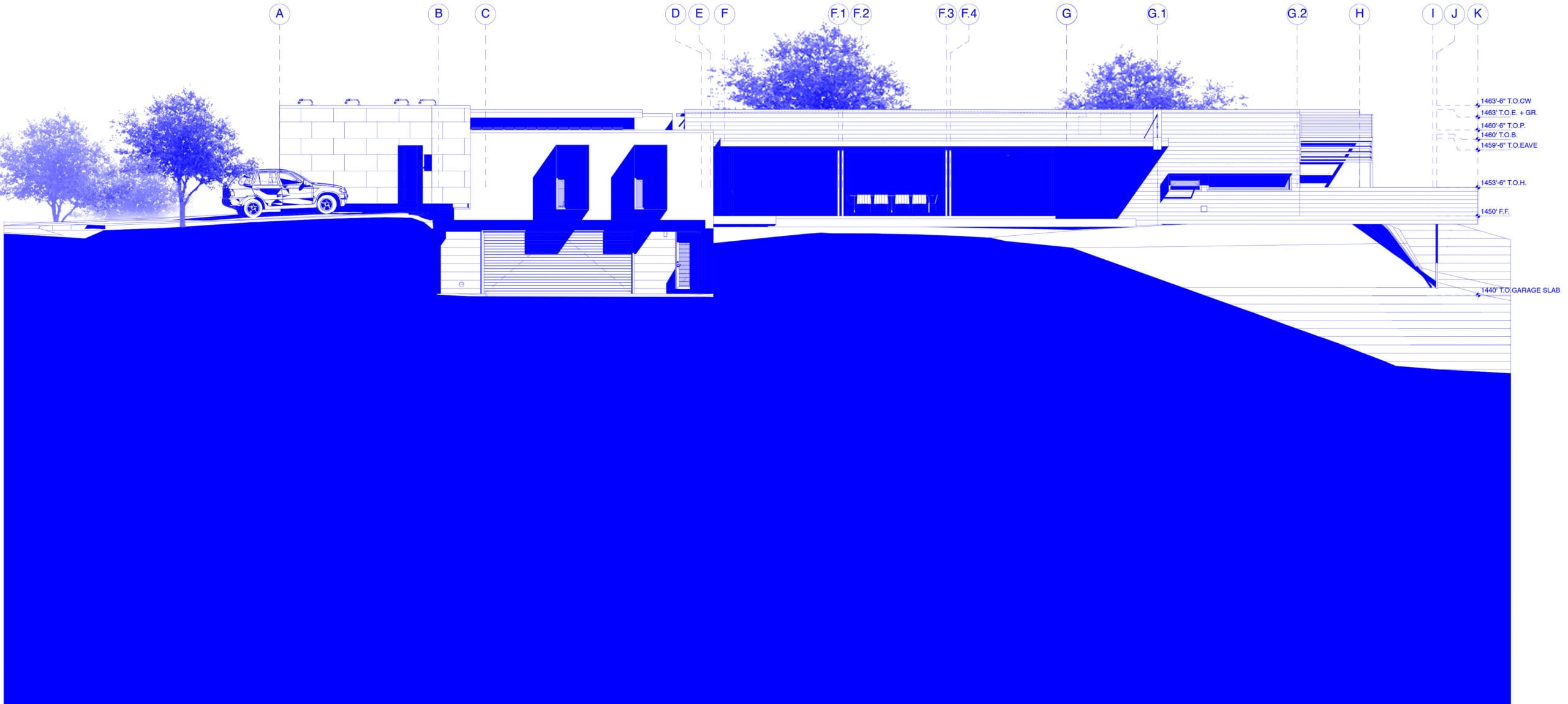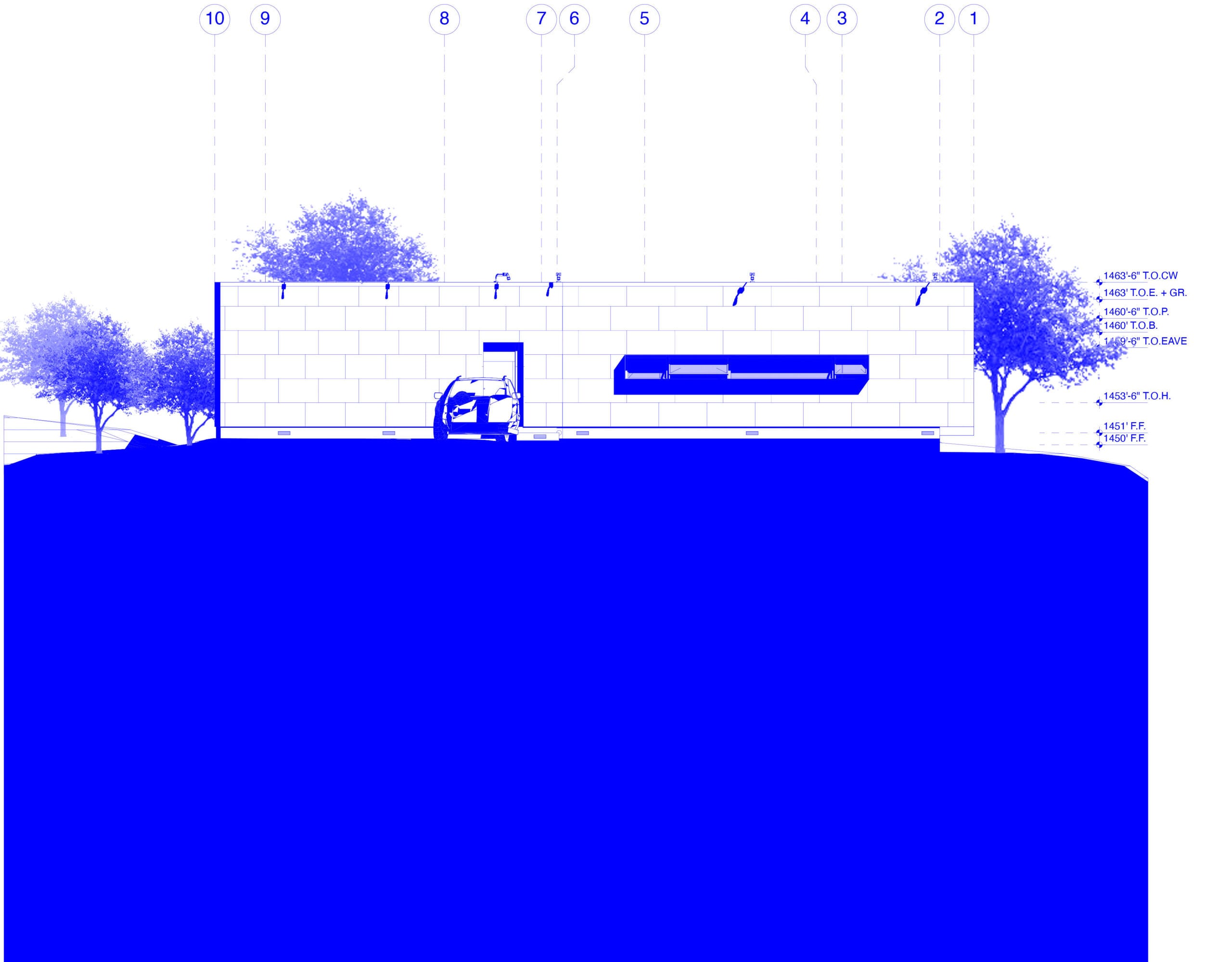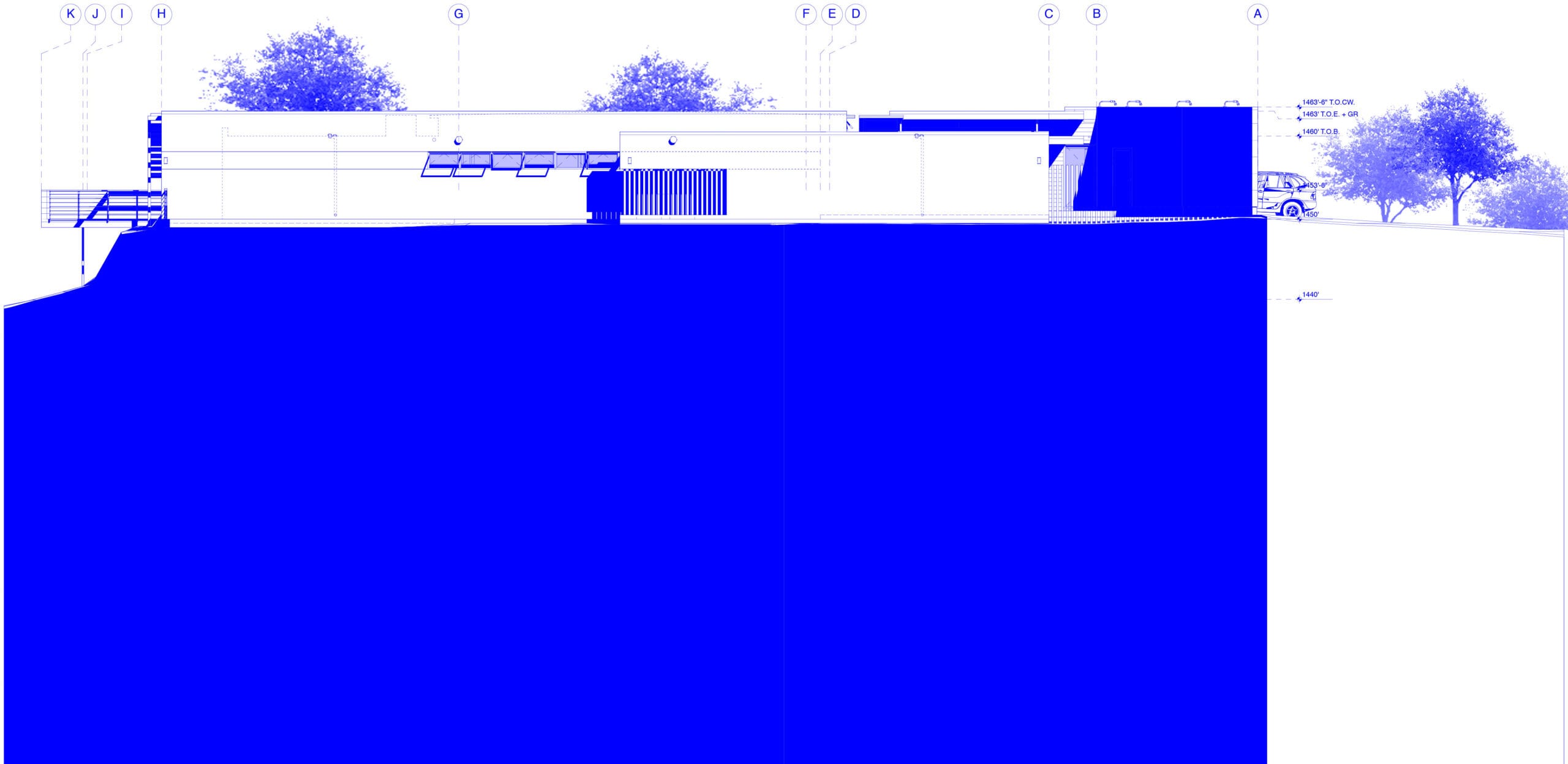 + credits /
Design + Build: humnlab+ architecture /
General Contractor: TBD
Structural/MEP Engineer: Paul Christensen, C.E., S.E.
Green Roof: Justin Ewart/AAWRP
Photography: TBD