location_
510 N. Pacific Coast Highway
Redondo Beach, CA. 90277
United States of America
site area_
6,400 sq ft / 0.059 hectares
site size_
+2,100 gross sq ft / 195.09 gross sq m
This commercial infill development project, is replacing a long standing, local beer and spirits shop, with an all new 2,100 square feet location, selling all the high end craft beers, and spirits, Located on the high traffic, Pacific Coast Highway, near and across the street from Redondo Beach Library, provides ample parking in the rear which boasts the same architecture.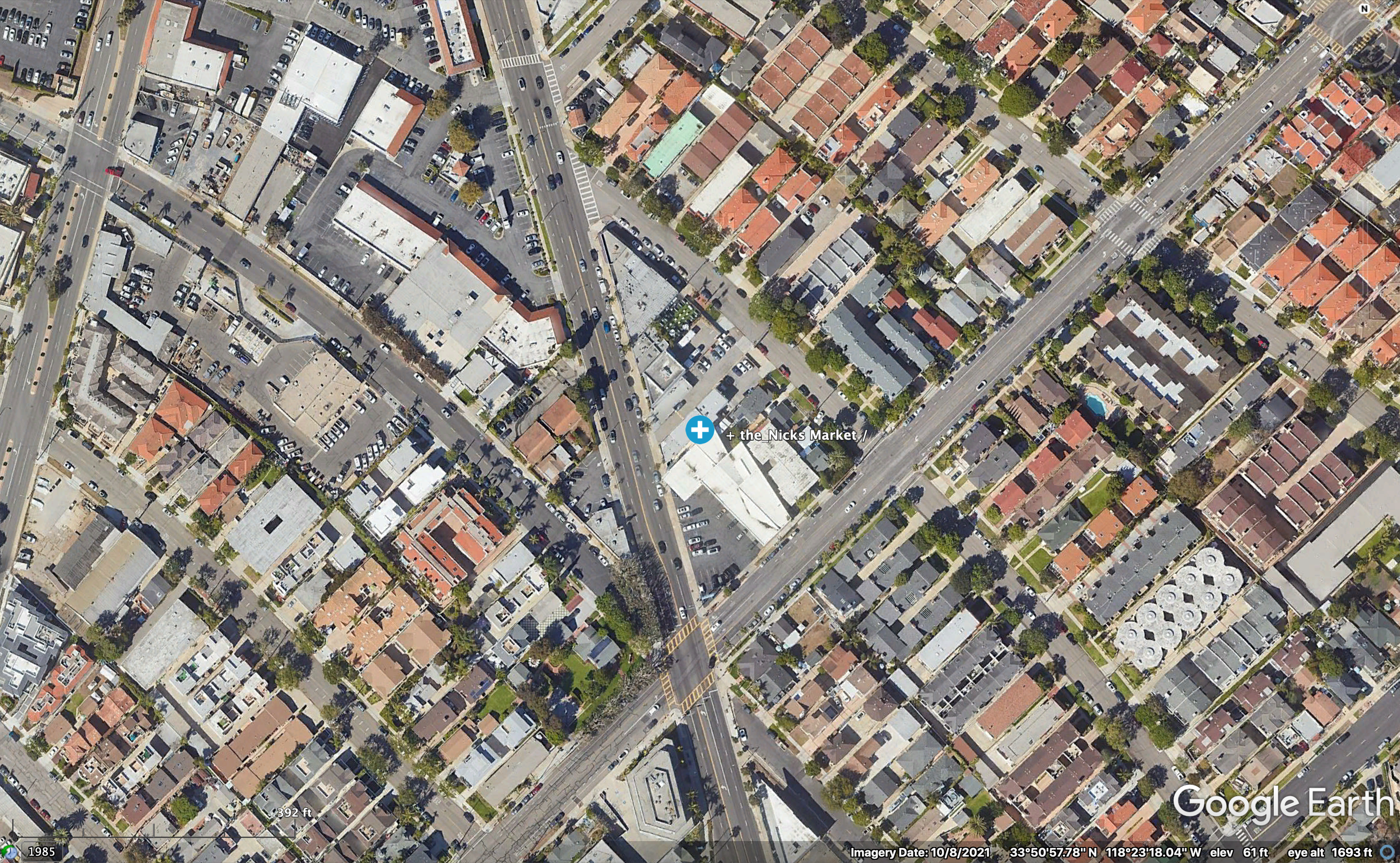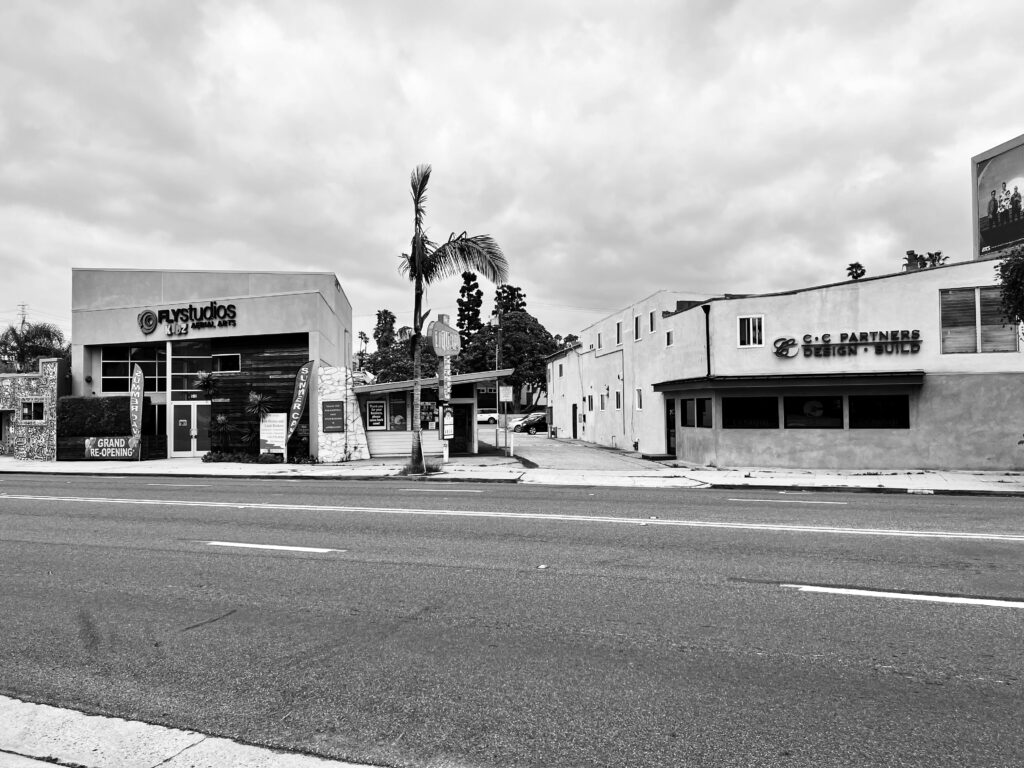 + gallery /
This new location will attract both the current clientele, and will unbdoubtably attract new customers from the entire south bay.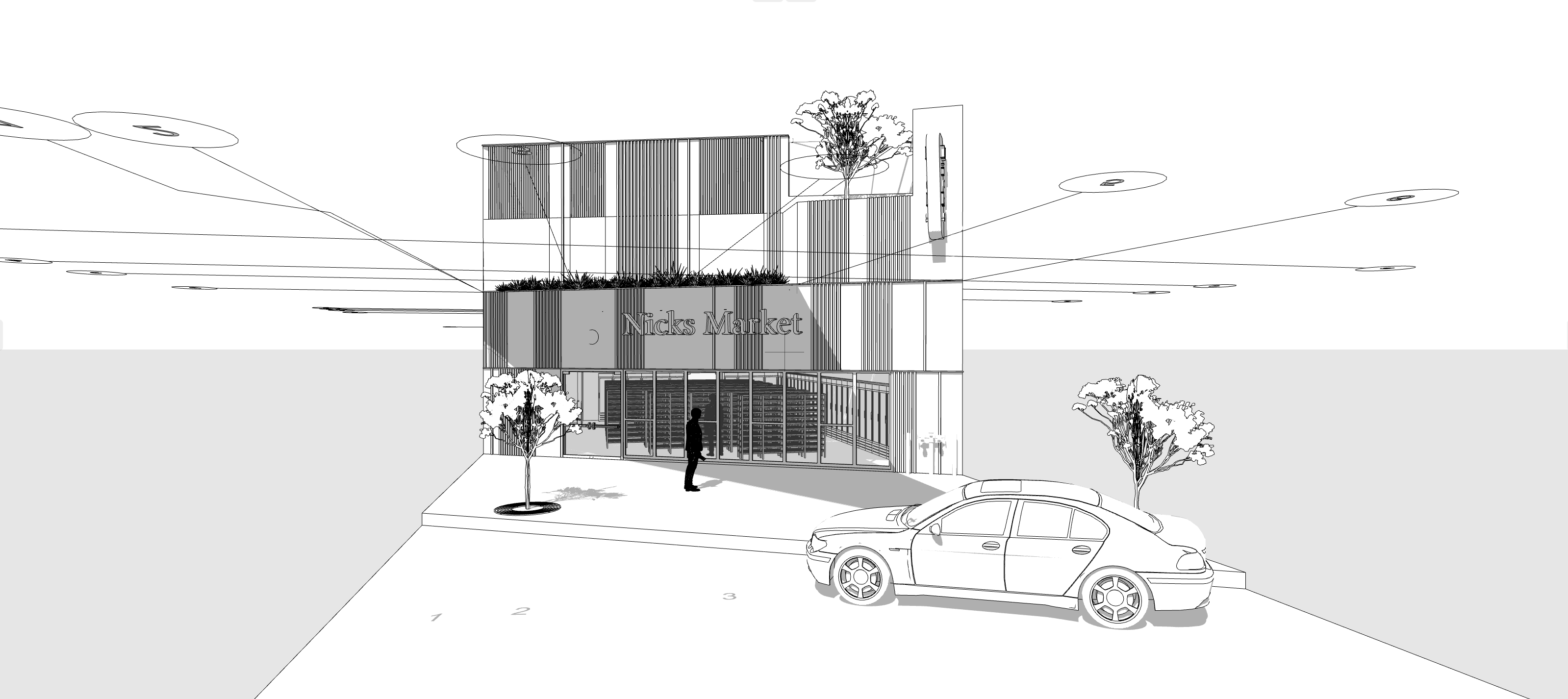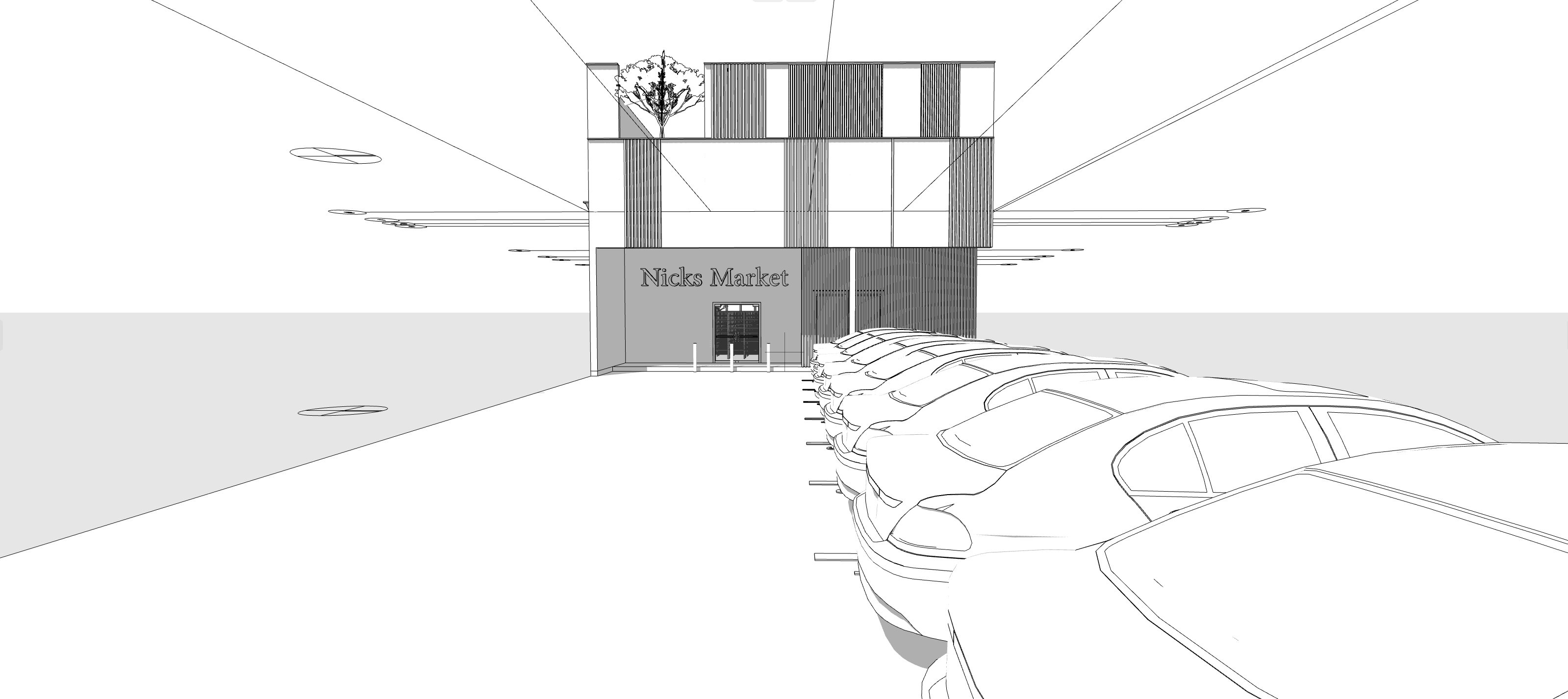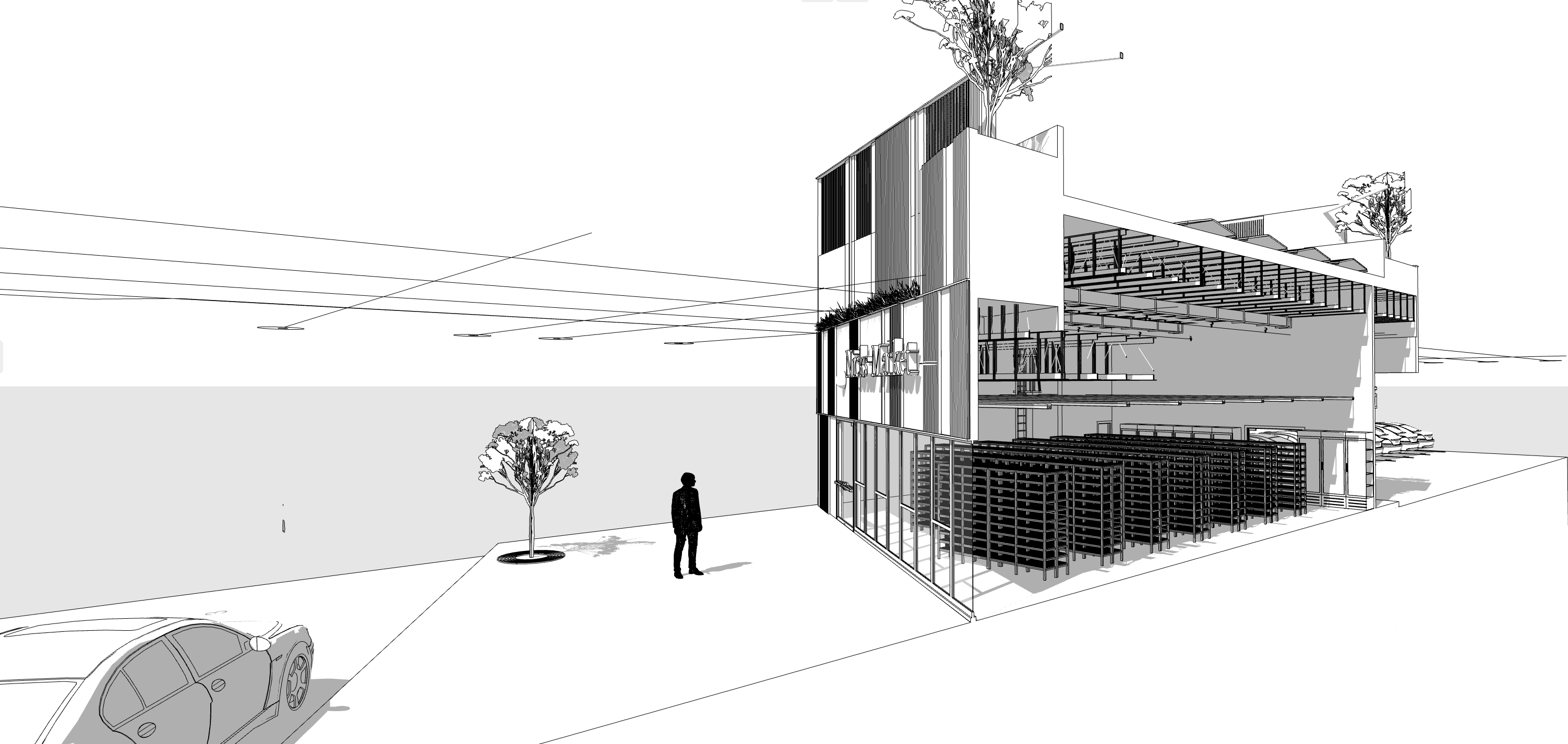 + layouts /
A simple building layout of a tilted trapezoid, composed of stacked CMU block with steel 2'-6" deep trusses, with a pivot of the front facade, for a green roof, and two other green roofs added for LID, as well as full solar efficiency. The second level is just a tall parapet composed of profiled perforated white sheets, that act as a screen for the solar and AC units, as well as the groupings of the 2" TS, that cause a verticality to the project.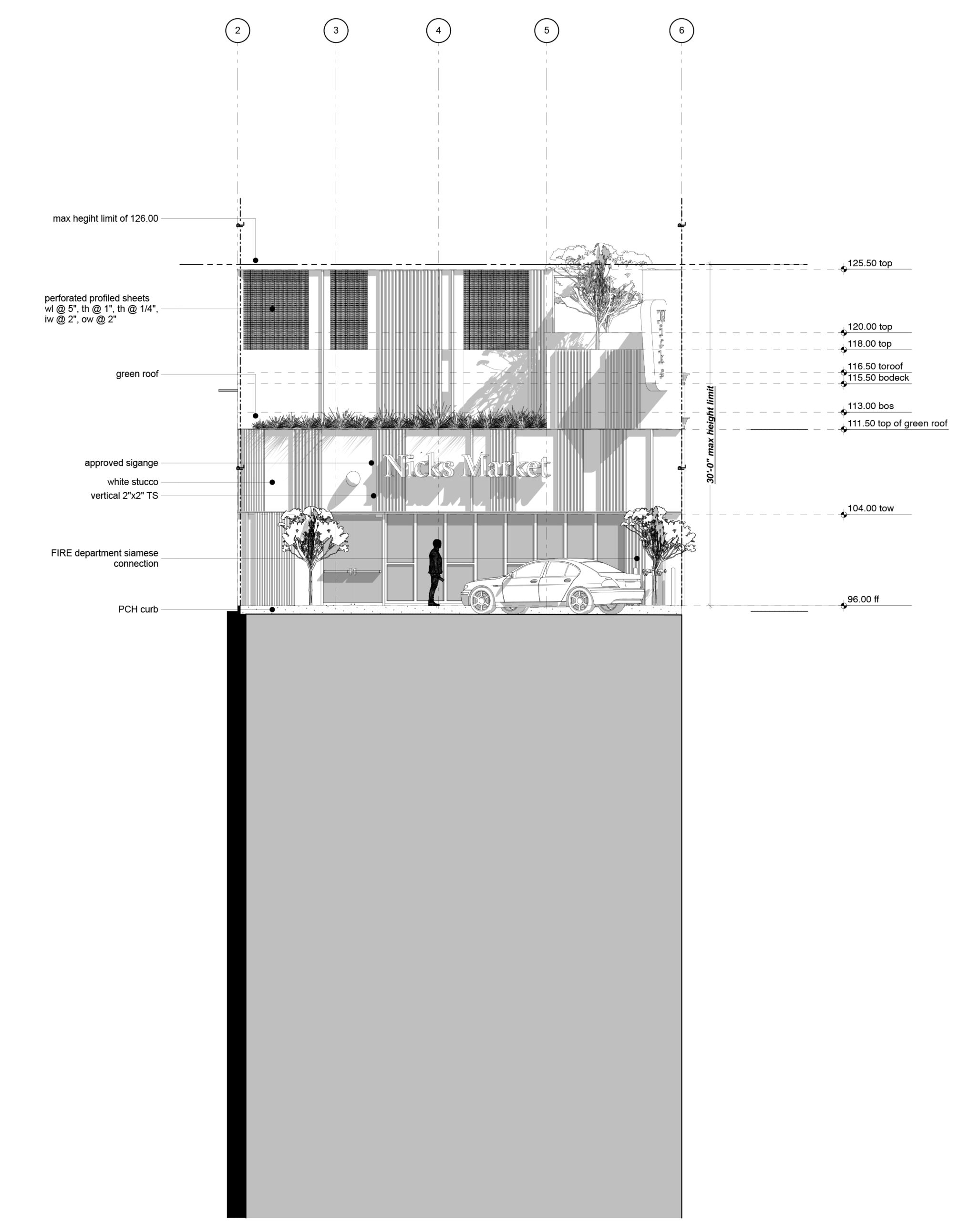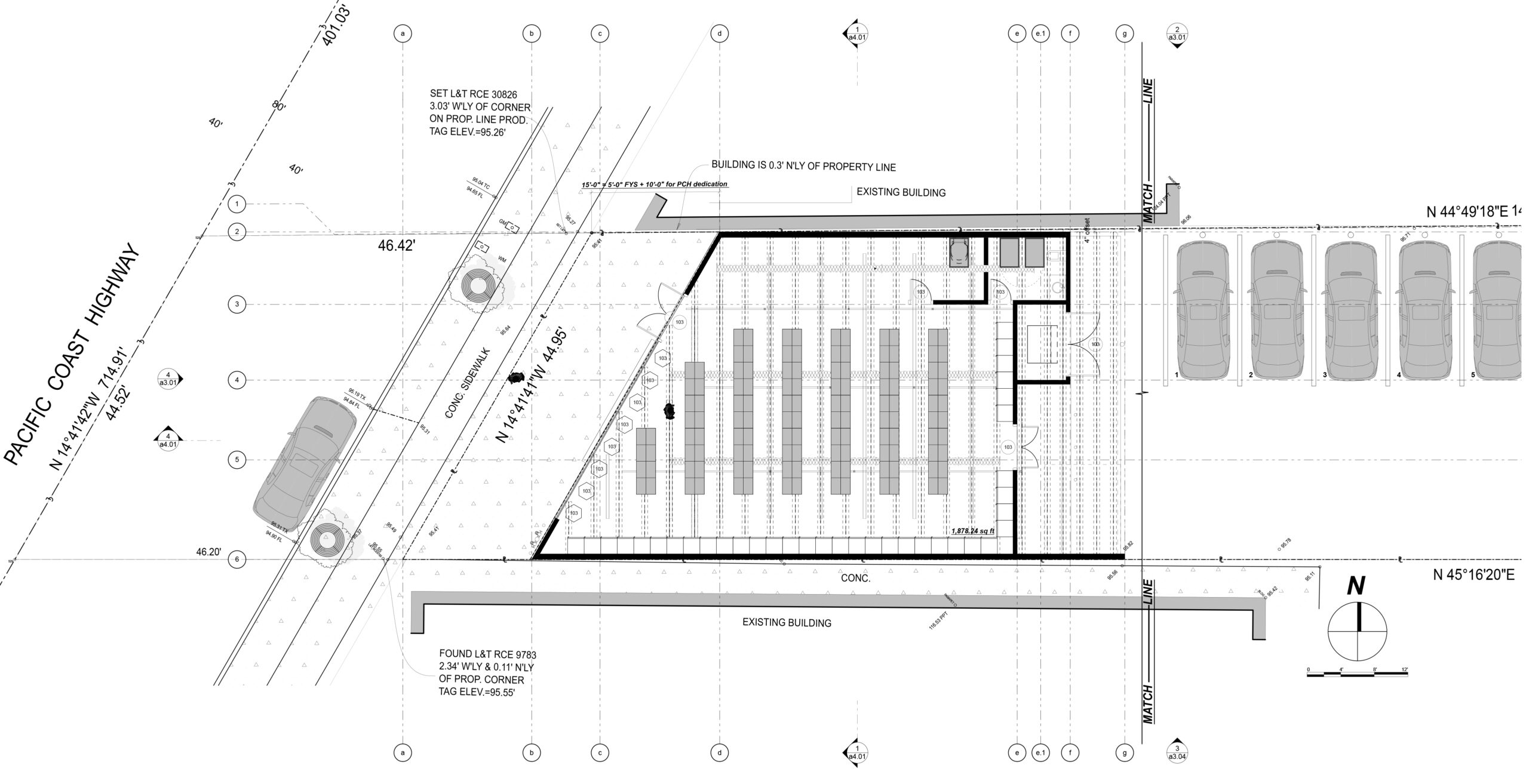 + credits /
Executive Architect: humnlab+ architecture /
Construction Manager: TBD
Structural/MEP Engineer: TBD
Civil Engineer: TBD
Architectural Lighting: Horton Lees Brogden Lighting Design, Inc.
Collaborative Artist: TBD
Code Consultant: Rolf Jensen Associates
General Contractor: TBD
Landscape Architect: Richard Haag Associates Inc.
Signage and Graphics: Kate Keating Associates
Acoustical Engineer: Thorburn Associates
Cost Estimator: TBD
Vertical Transportation: TBD
Curtain Wall Consultant: Curtain Wall Design & Consulting, Inc.
Geotechnical Consultant: Geomatrix
Natural Ventilation Modeling: Lawrence Berkley National Laboratory