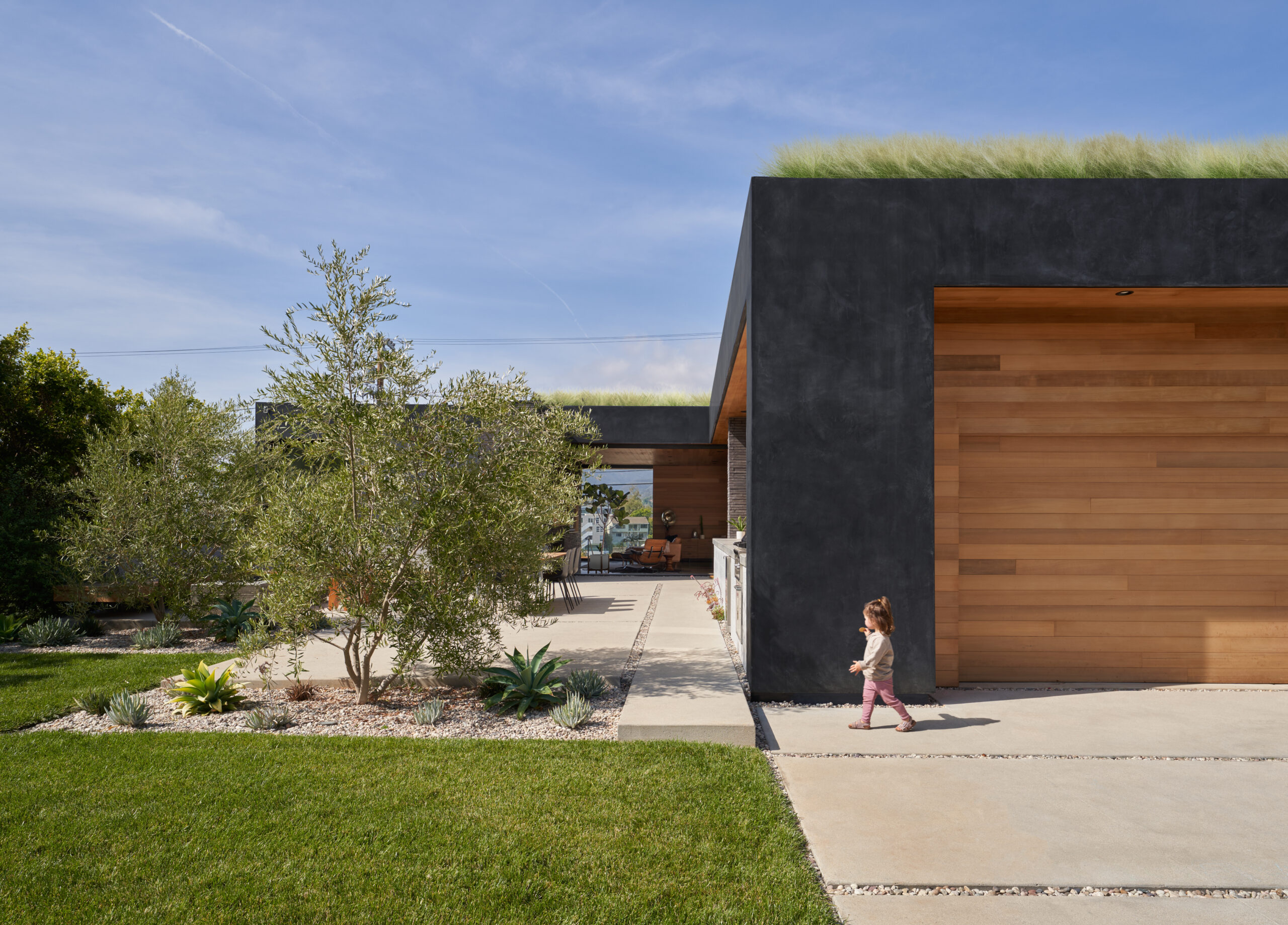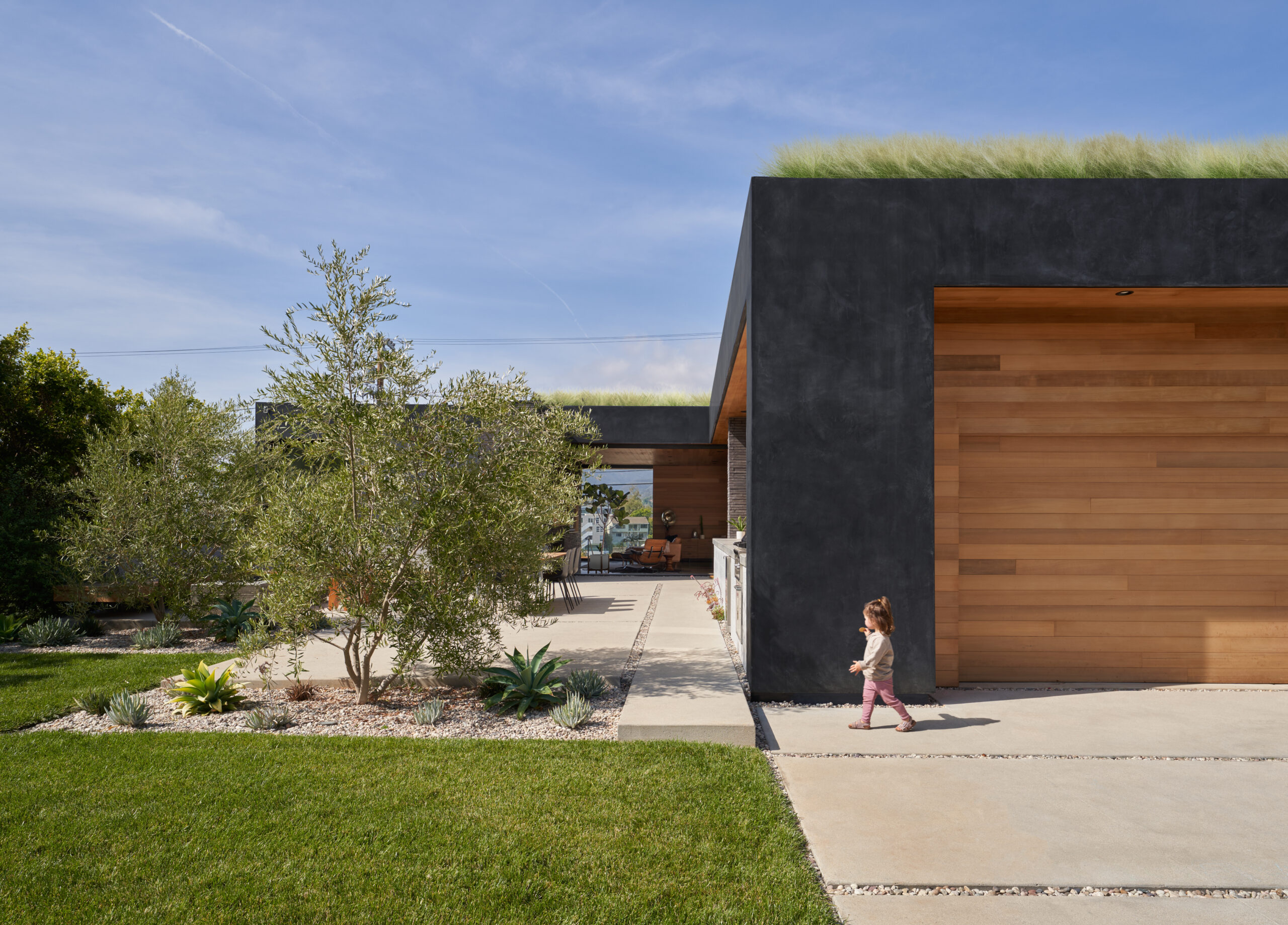 location_
430 N.Puerto del Mar Ave.
Los Angeles, CA. 90272
United States of America
site area_
9,871.2 sq ft / 0.09 hectares
site size_
3,011 gross sq ft / 917.04 gross sq m
construction date_
2017-2018
This is a new construction single family residence, intentionally underdeveloped, for a newly married professional couple. It consists of 4 bedrooms and 2.5 bathrooms of  a total of 3,011 gross sq. ft. with an attached two car garage, which has 1,200 sq. ft. of green roof on both the garage and living spaces. Additionally, a 812 sq. ft. roof top deck, has panoramic views of the Pacific Ocean from the West, to the North, over Pacific Coast Highway, and views to the northeast of the Santa Monica Mountains.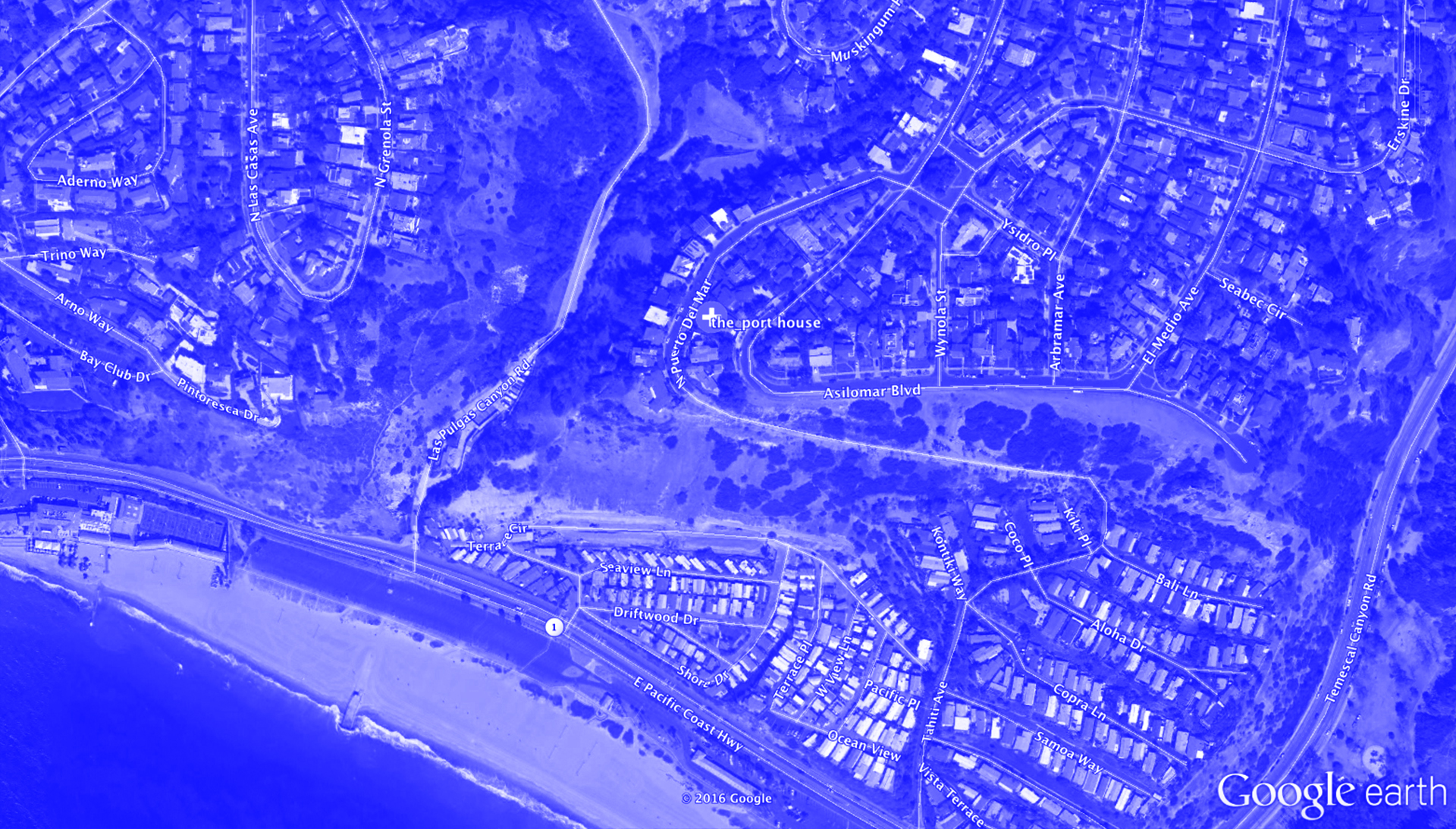 The simple shapes elevated off the fill, of the compacted earth below, contains friction piles, and has an indoor/outdoor language that materials and visual context offsets the masses to softer the visual aesthetic, to create a scope of depth and perspective. Ten foot tall wood sliders open and pocket into the cedar walls, and has a massive appeal of warm and strength juxtaposed against the black stucco.
+ gallery /
The home is loaded with environmental friendly designs, such as passive cooling, led lighting, green roof with water reclamation technology, and drip irrigation, to the xeriscape landscape. Radiant heating system is wall to wall in the poised concrete industrial floor, which loops with the domestic instant water system, that remains constant at 71 degrees, ideal for indoor outdoor living.
The pool is heated by solar panels that lops in to the overall homes design, and domestic water sources, and electronically runs the for a credit to the local utility authority.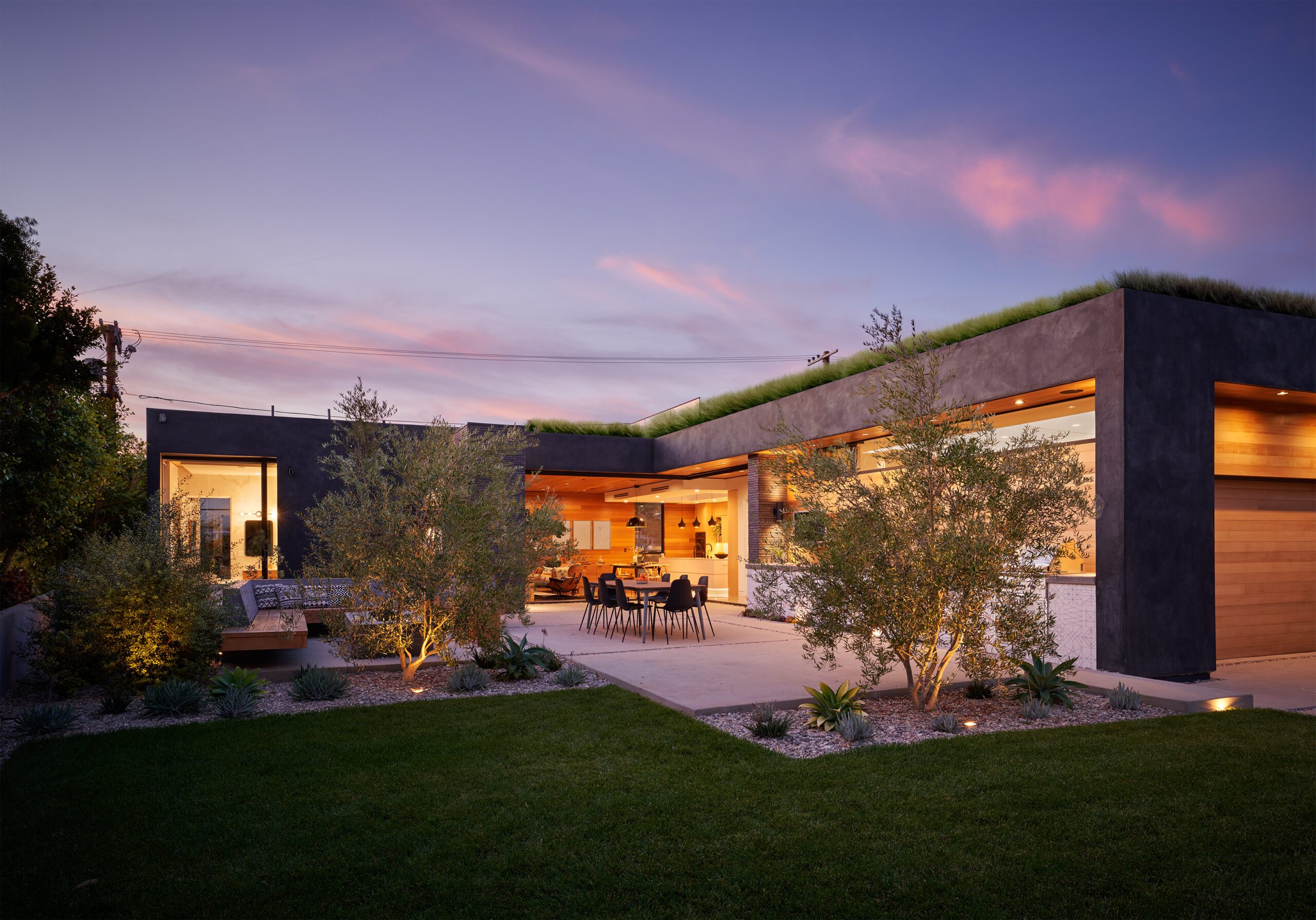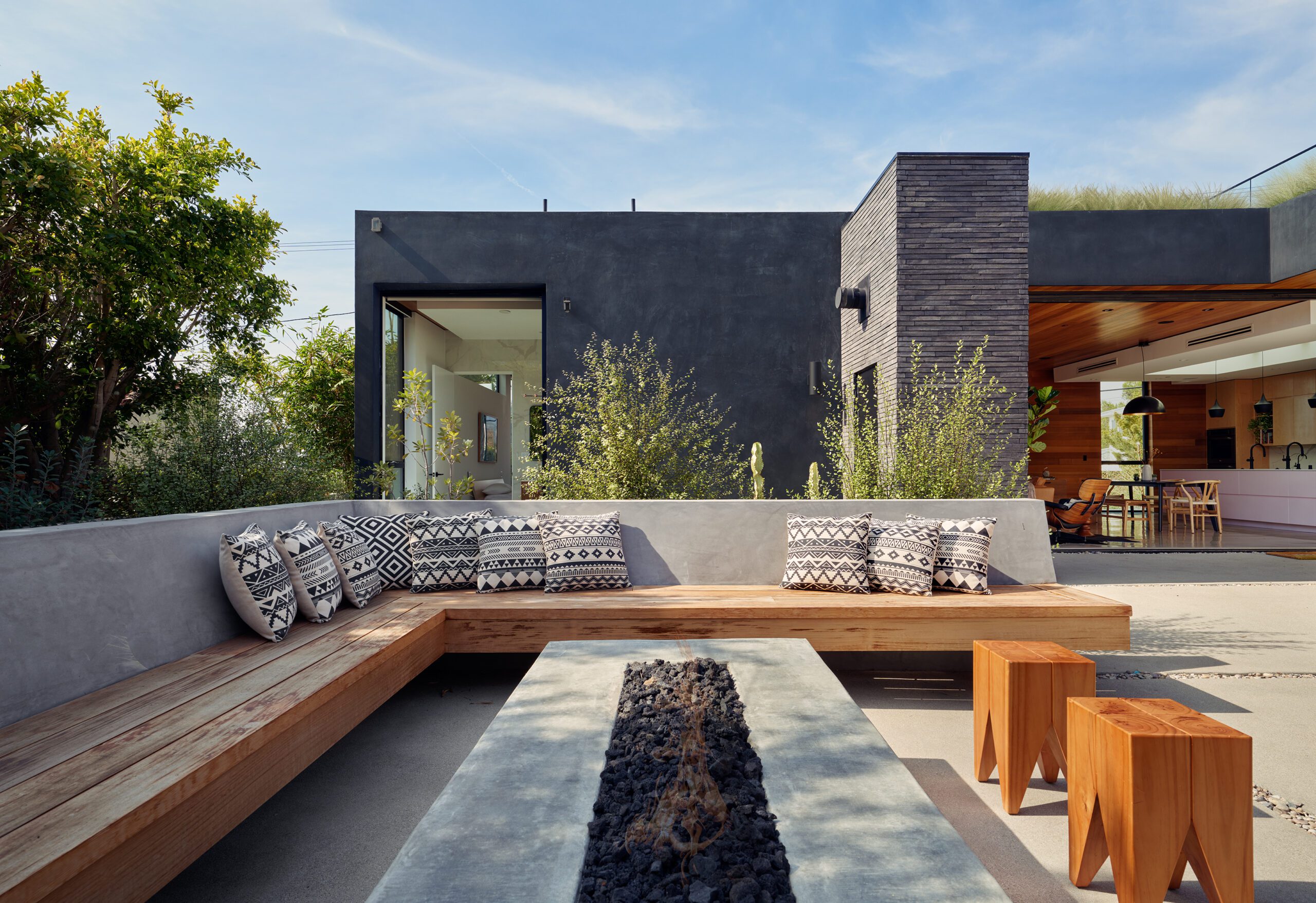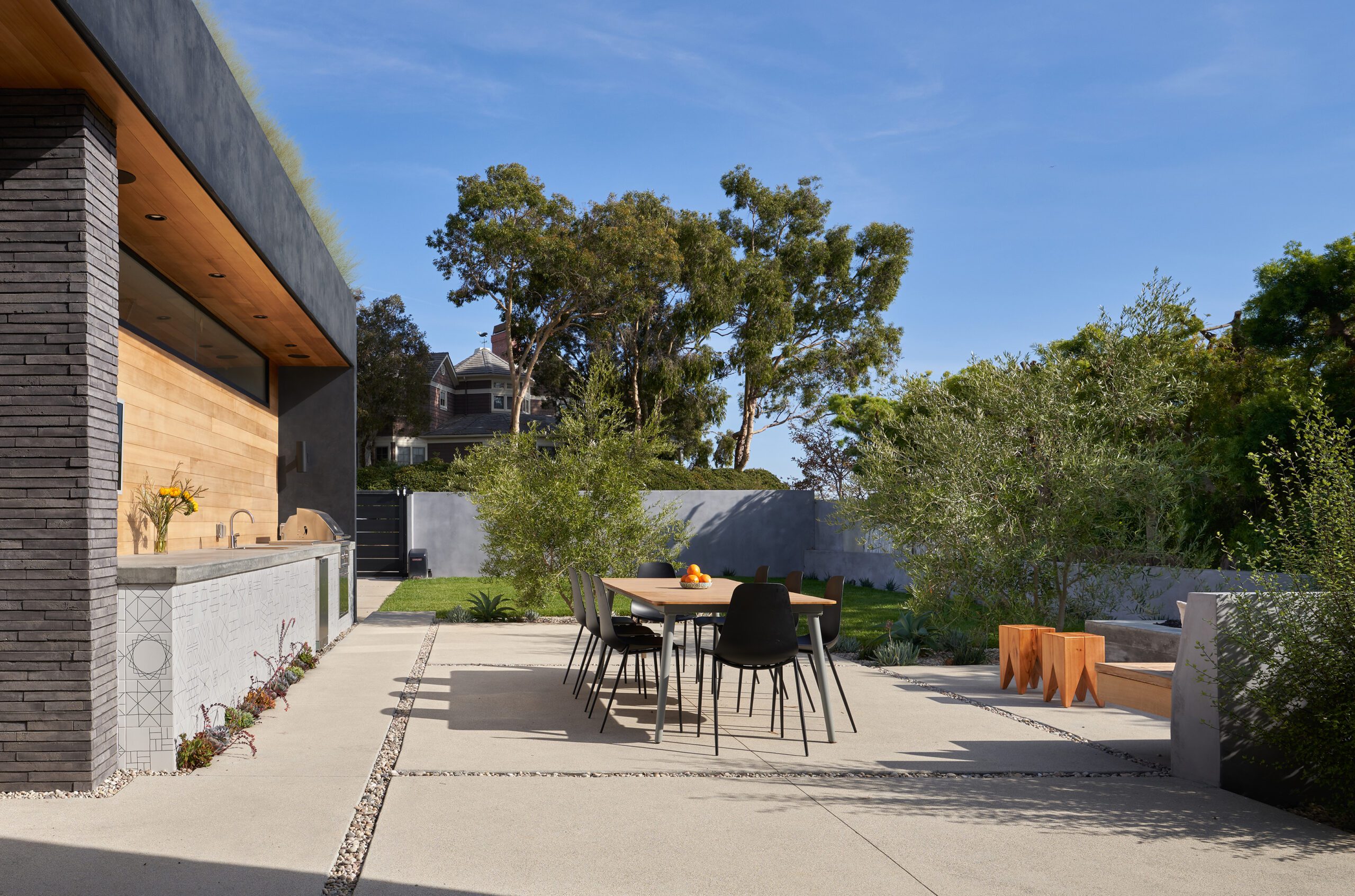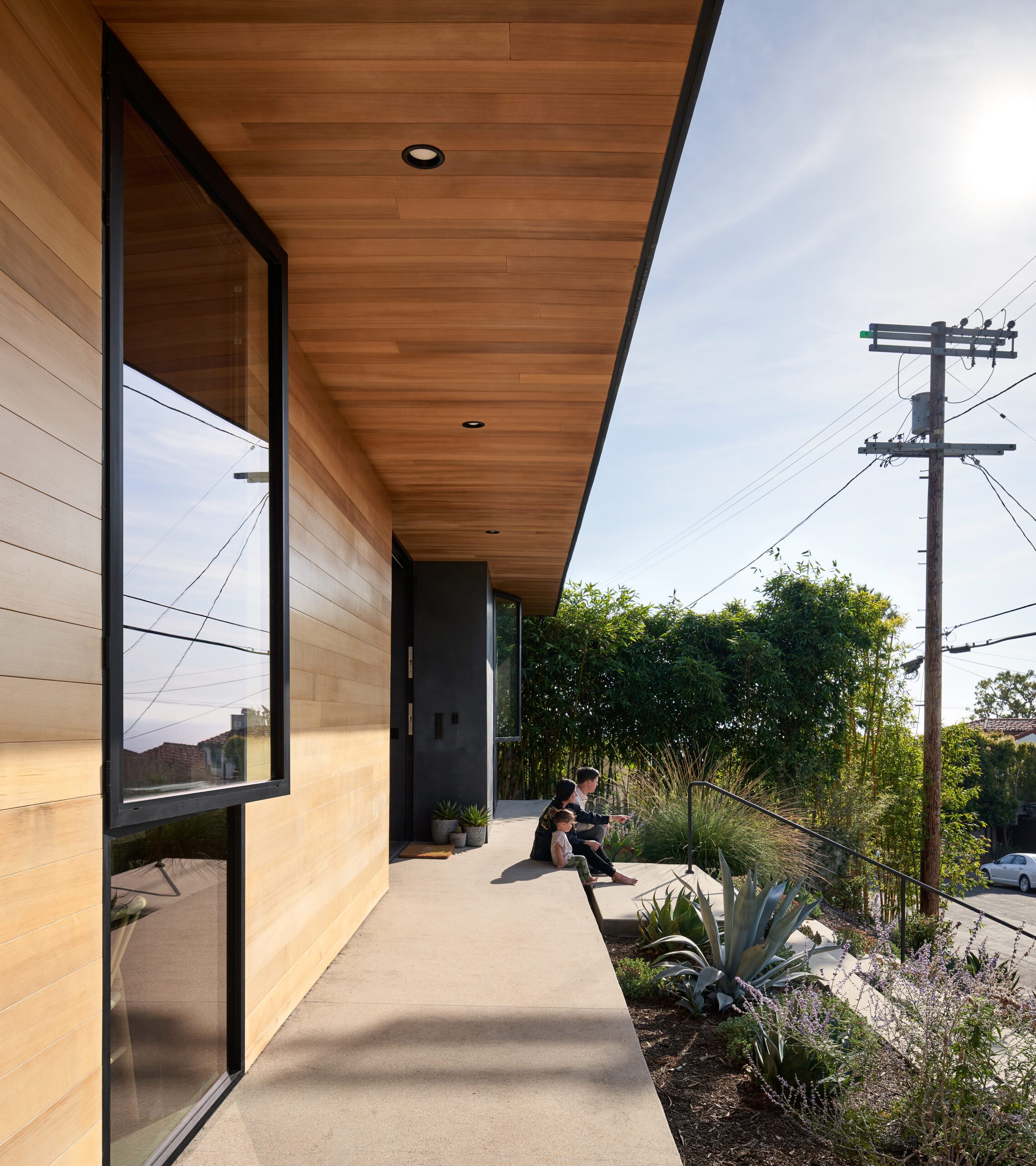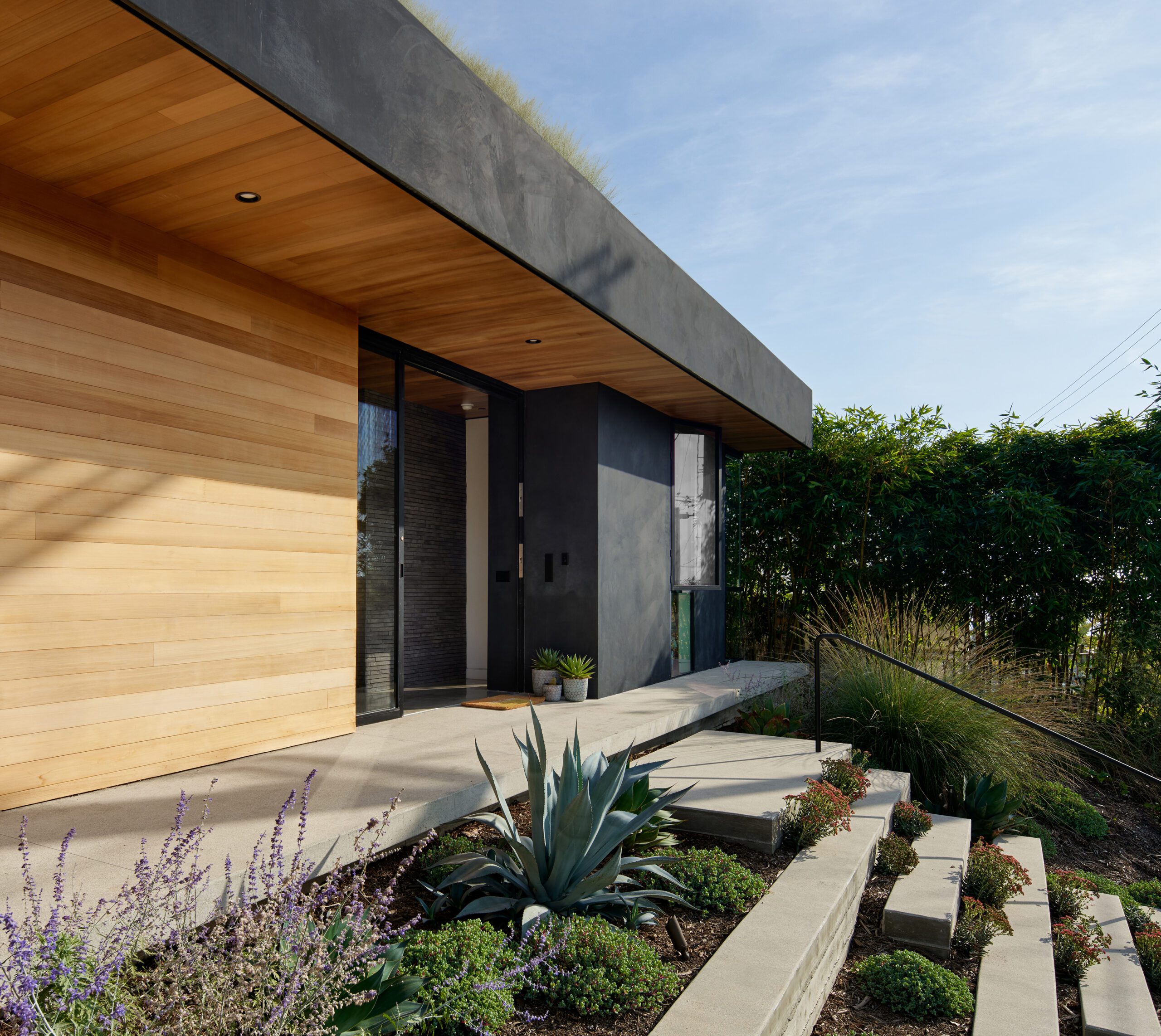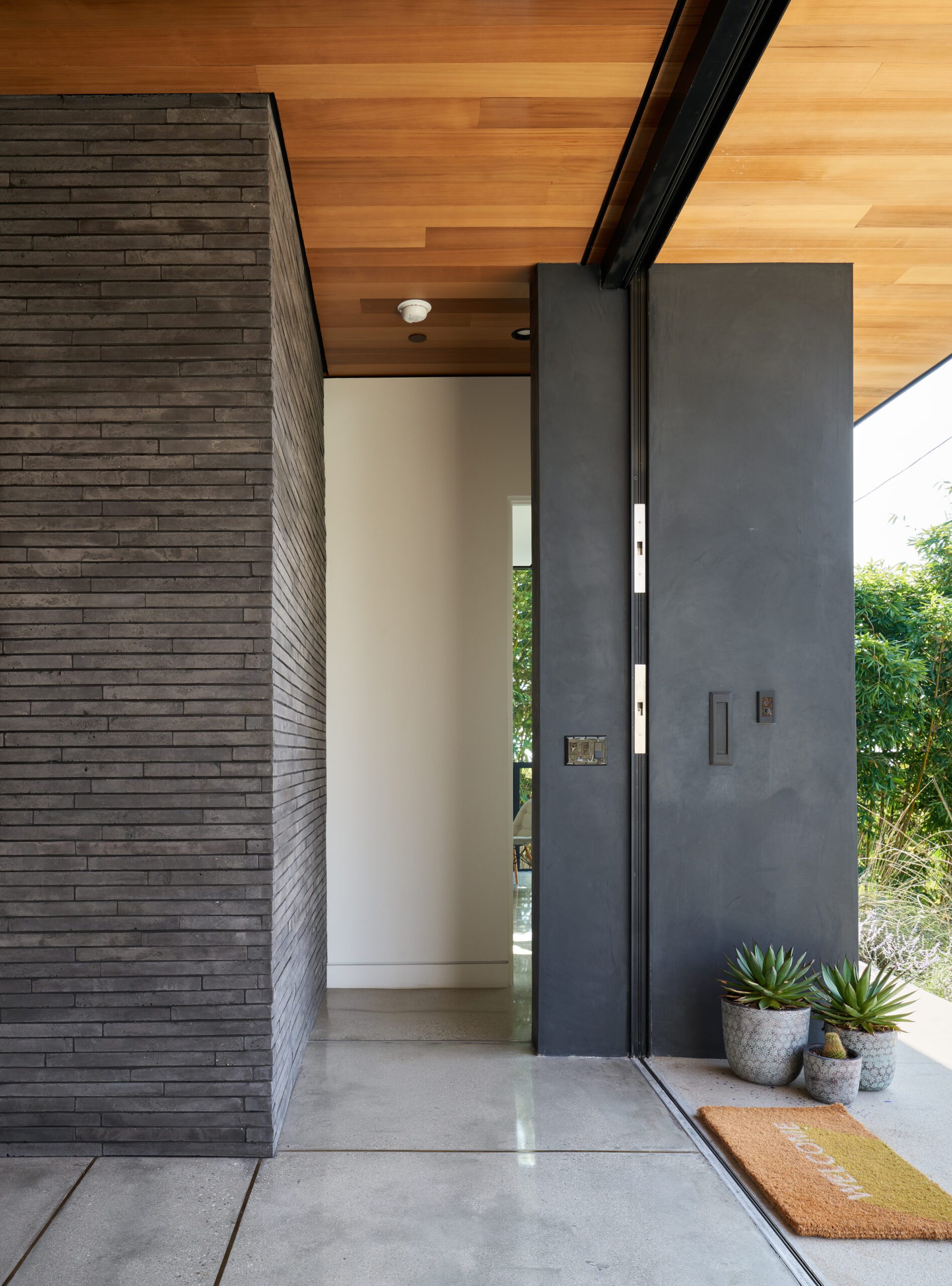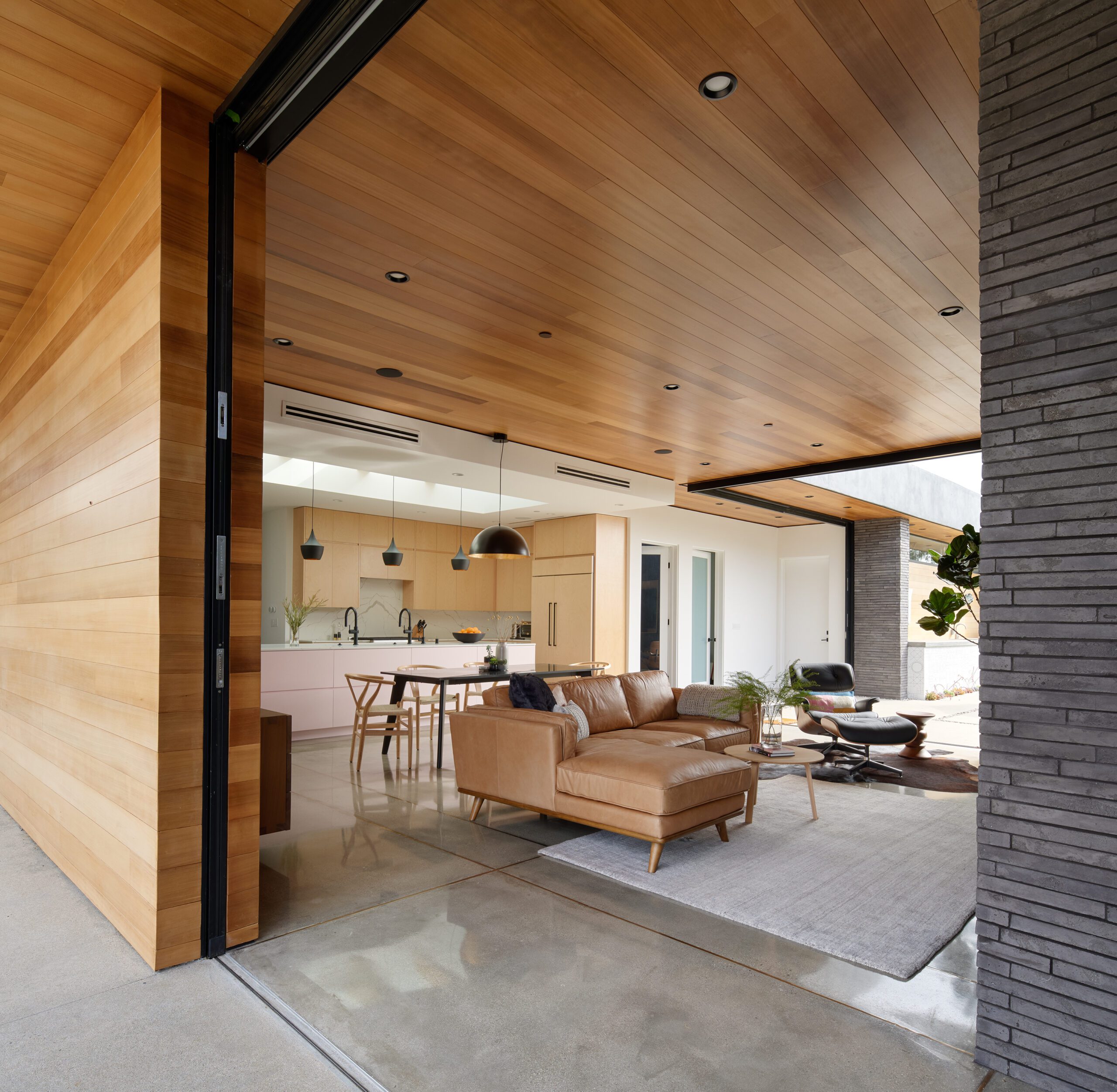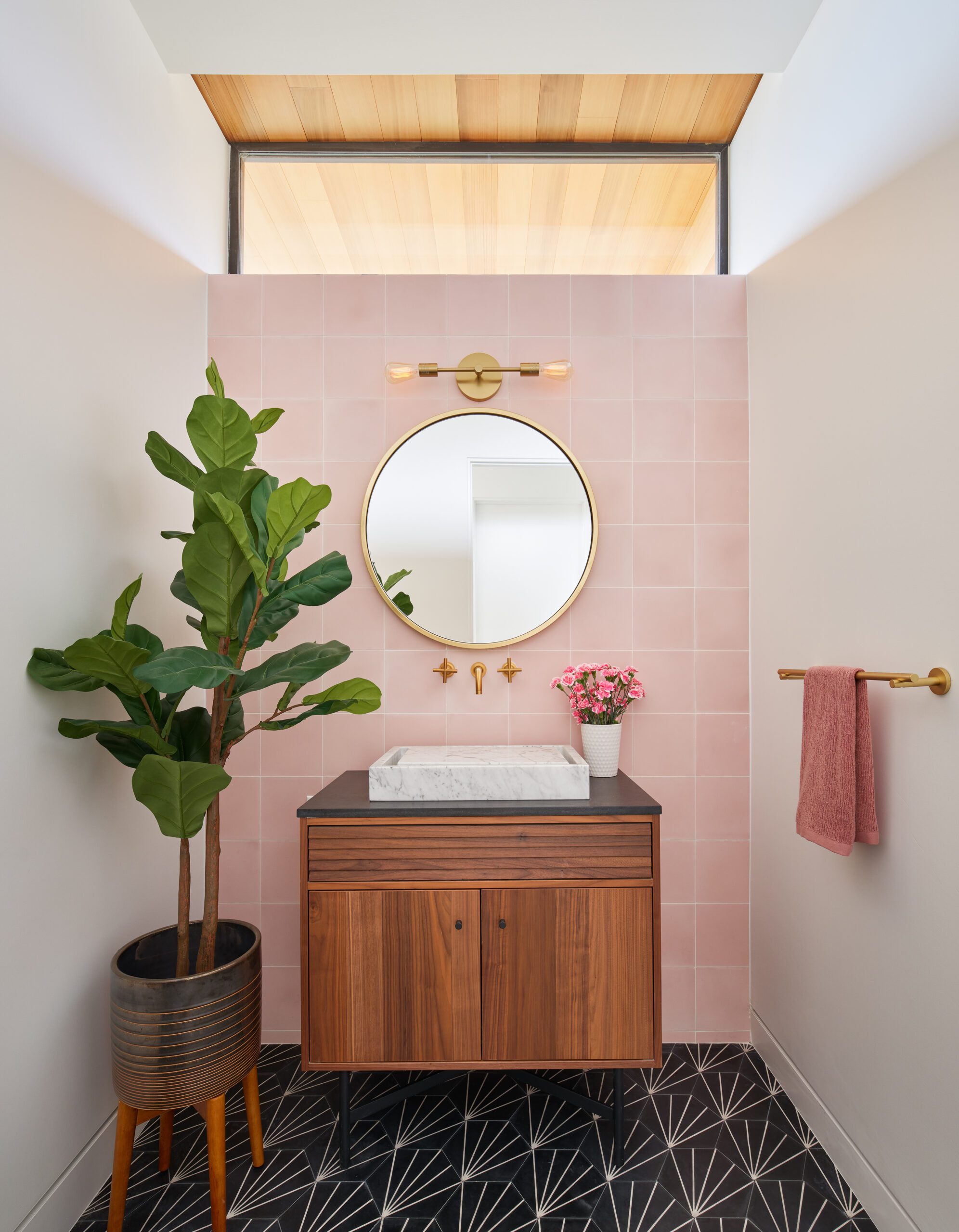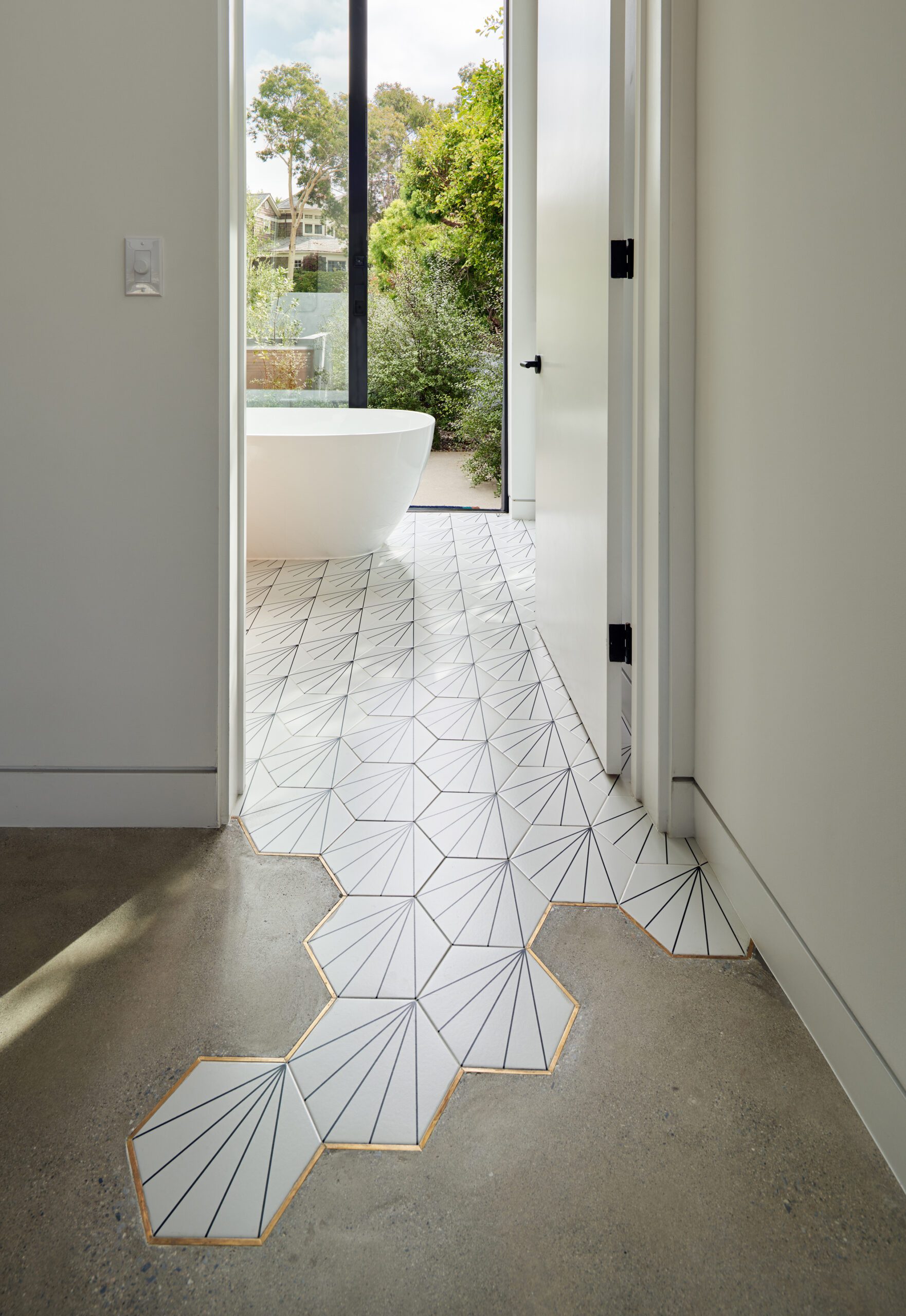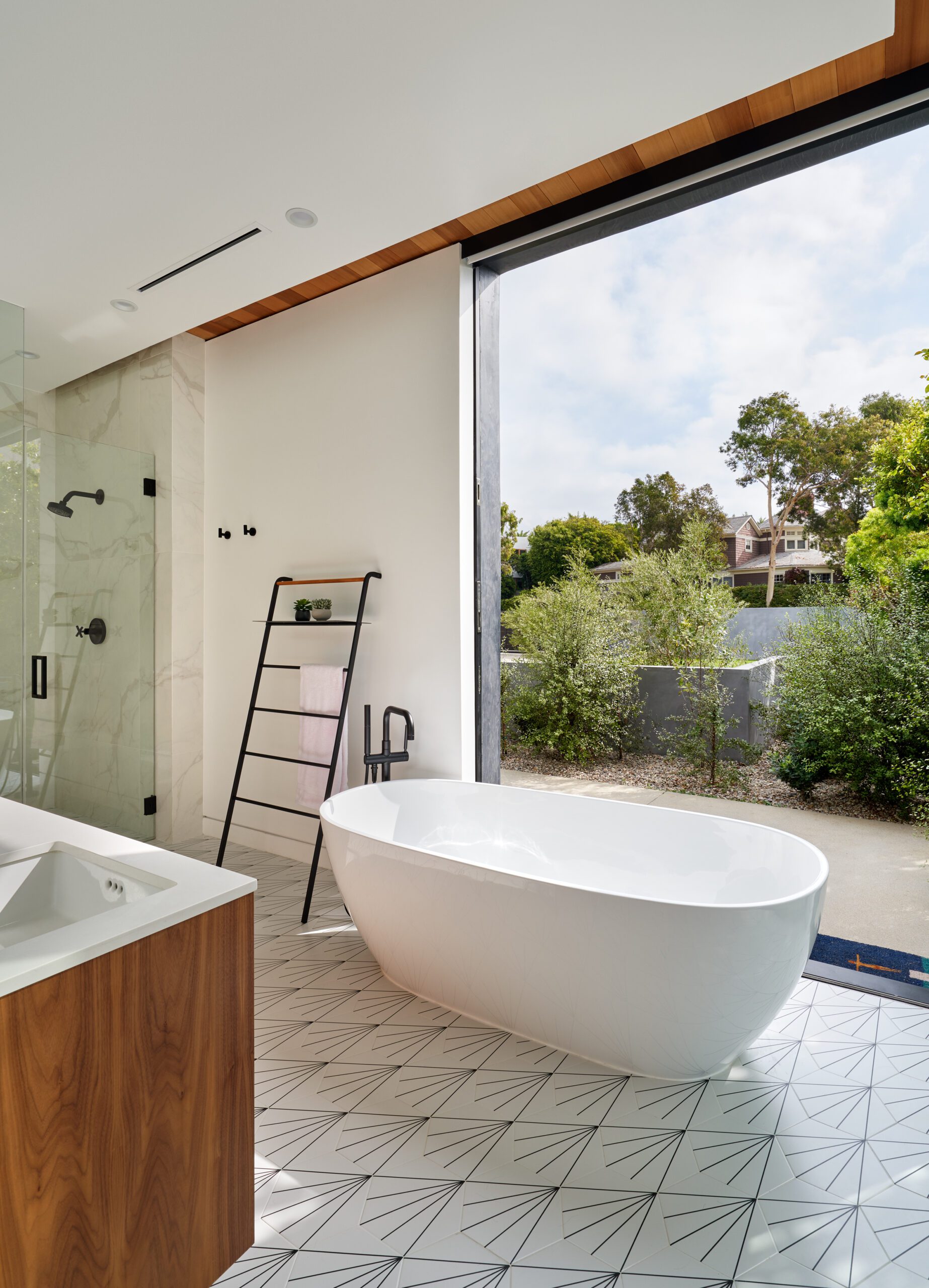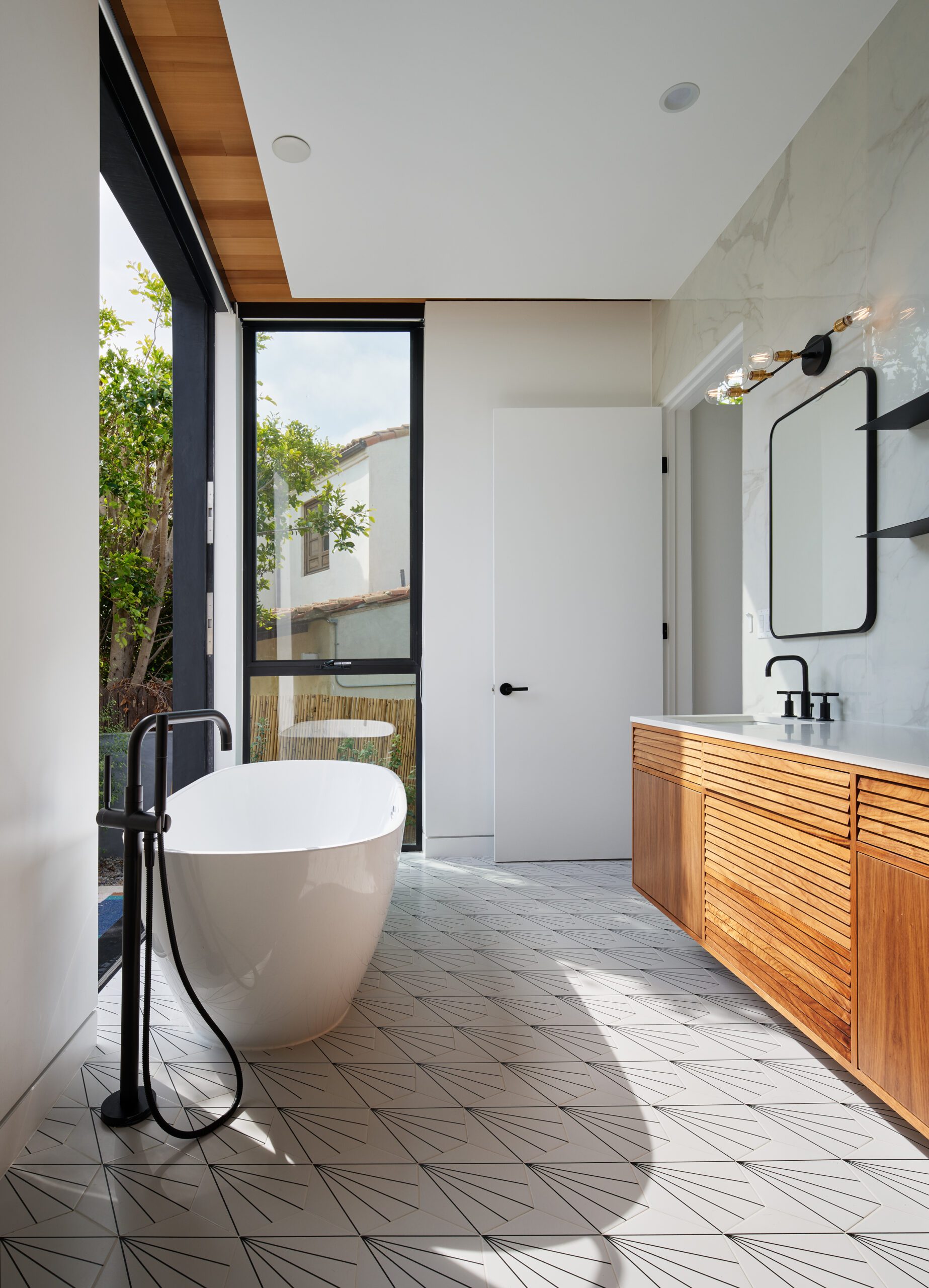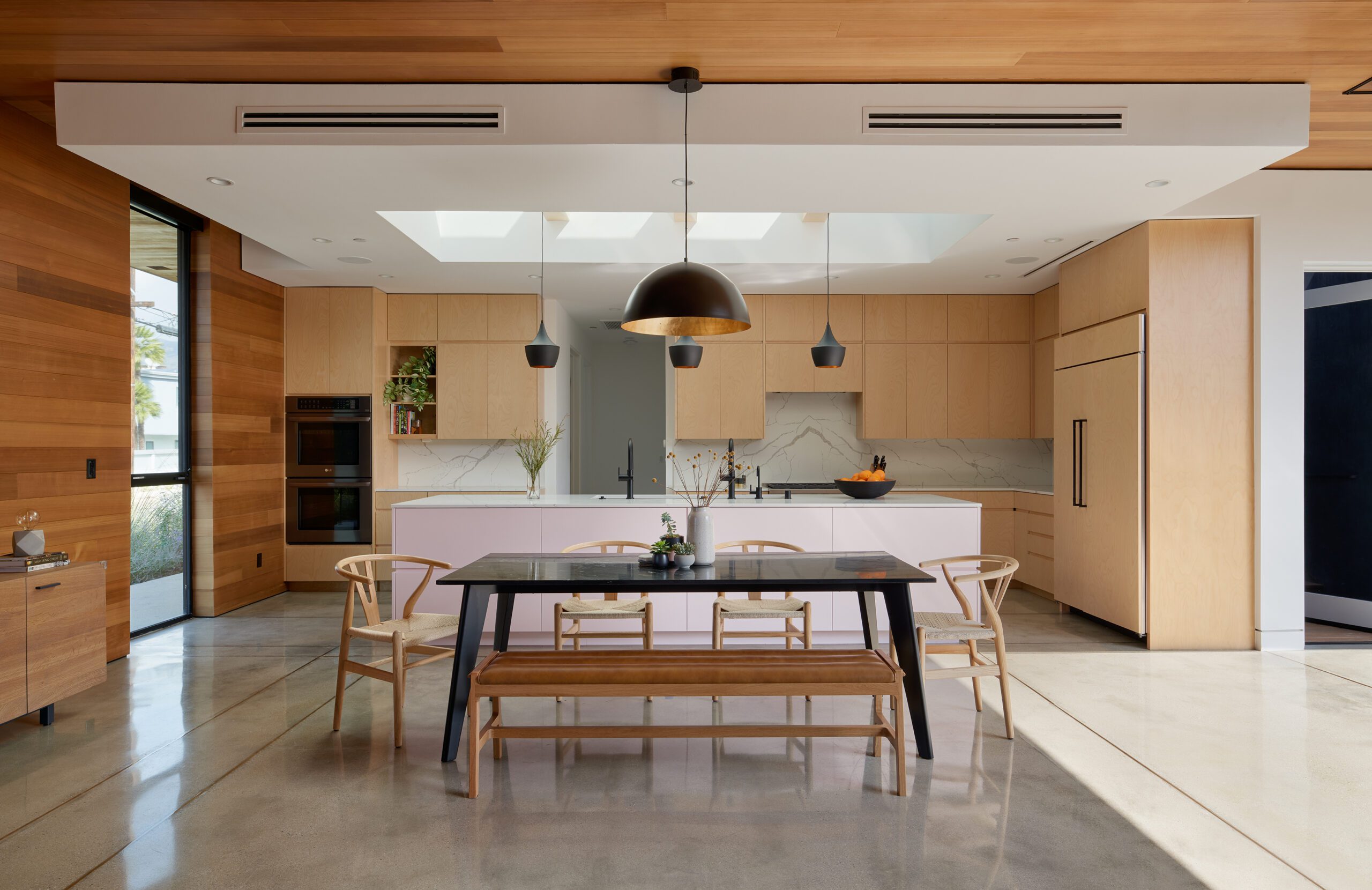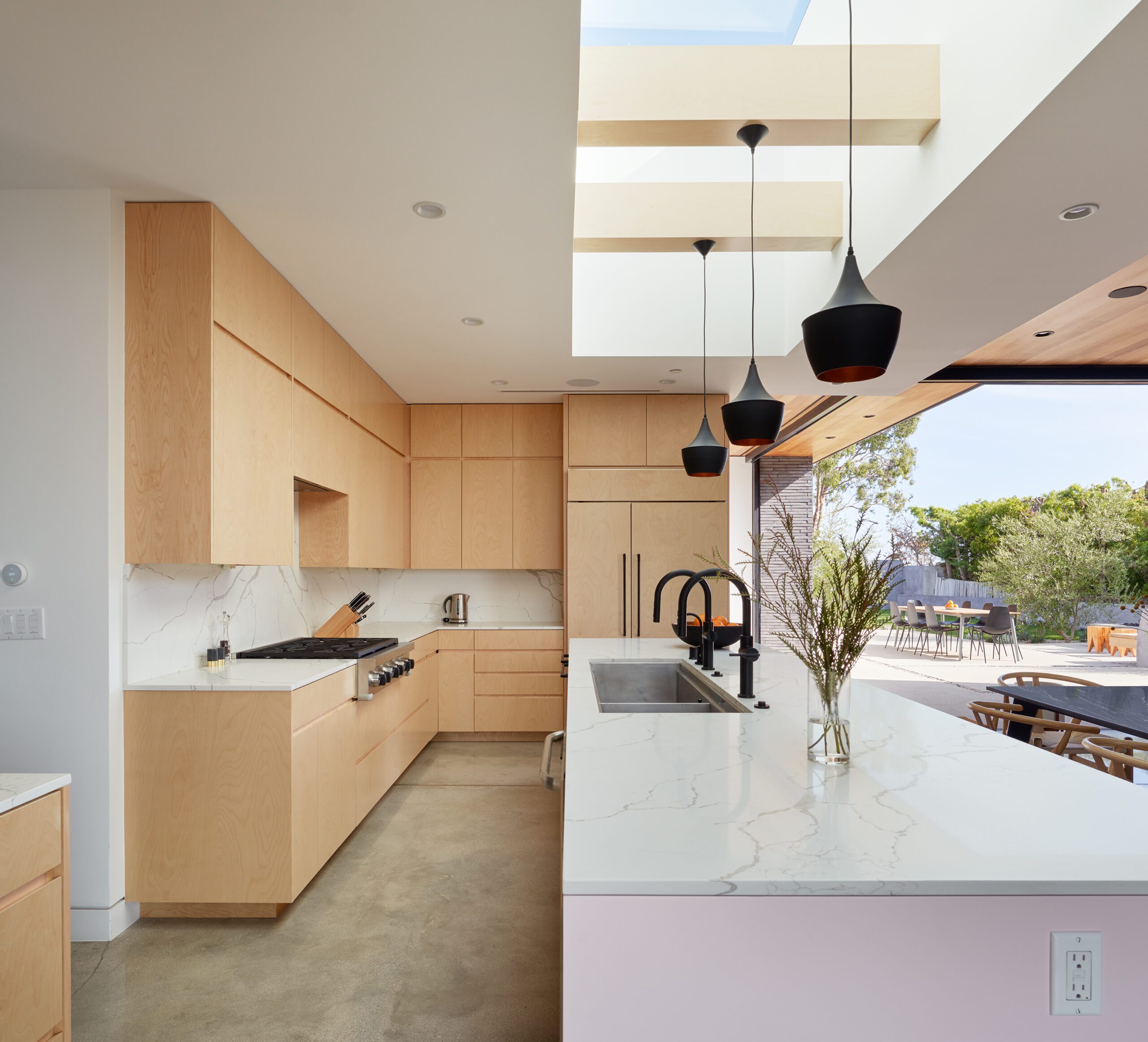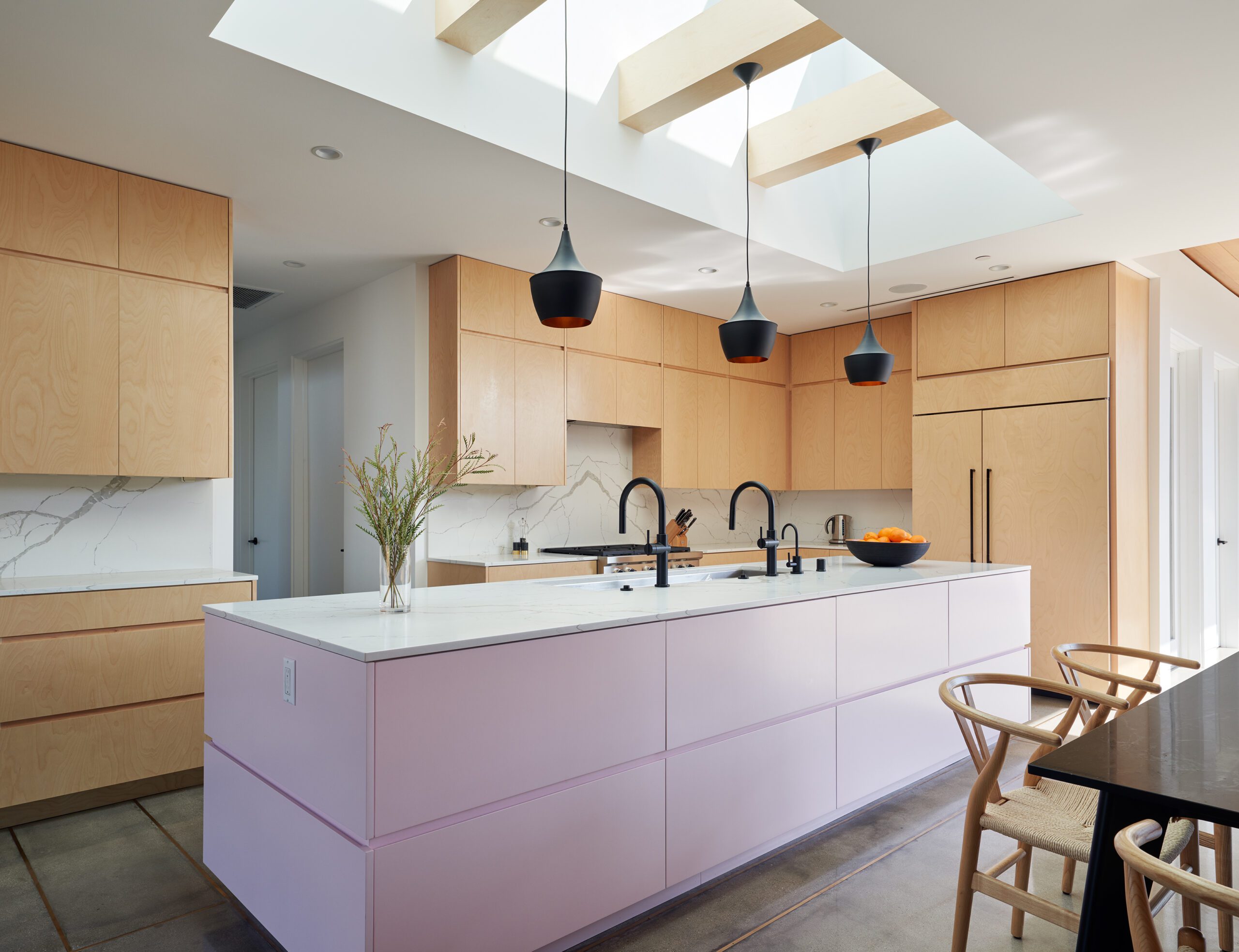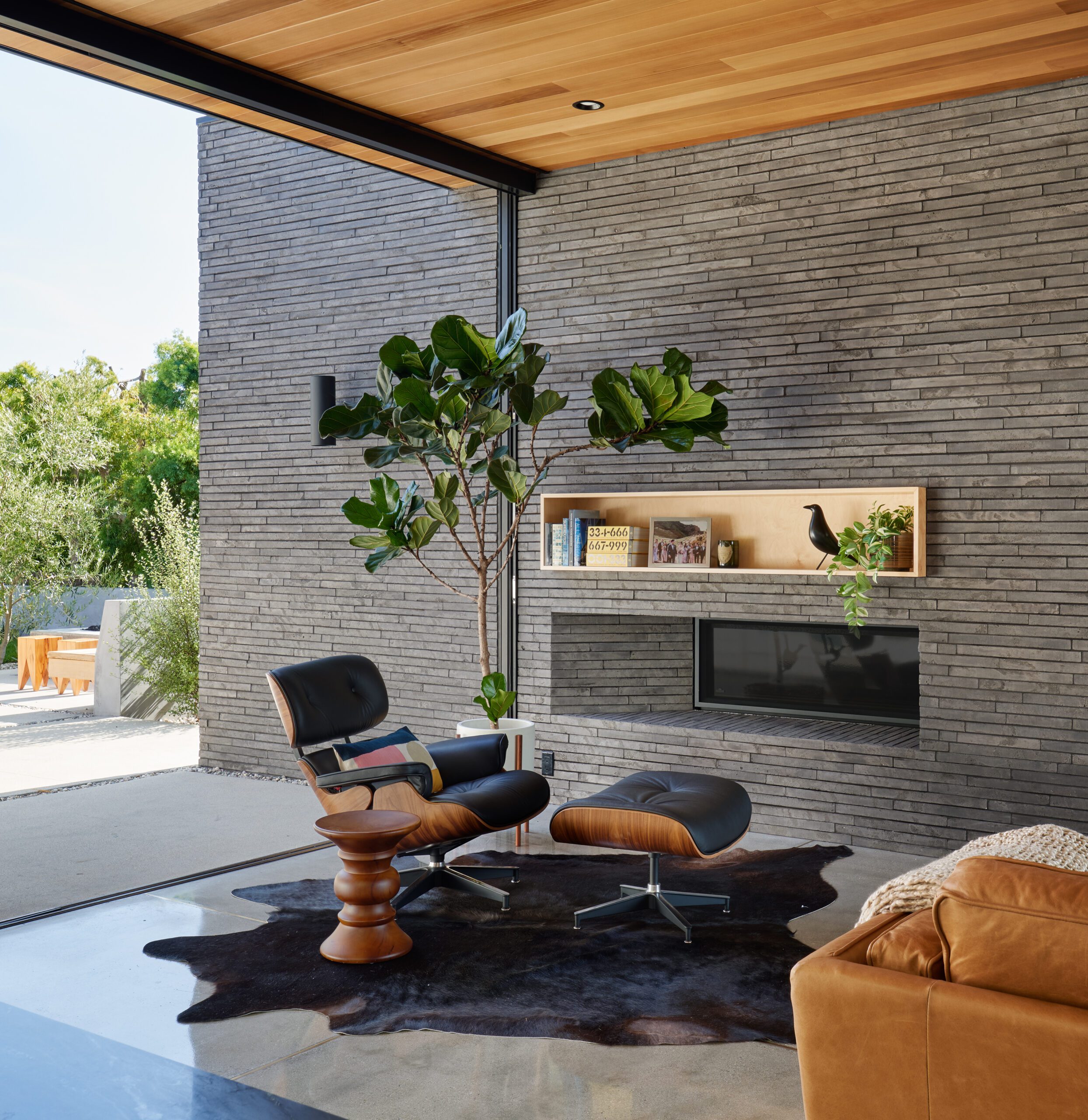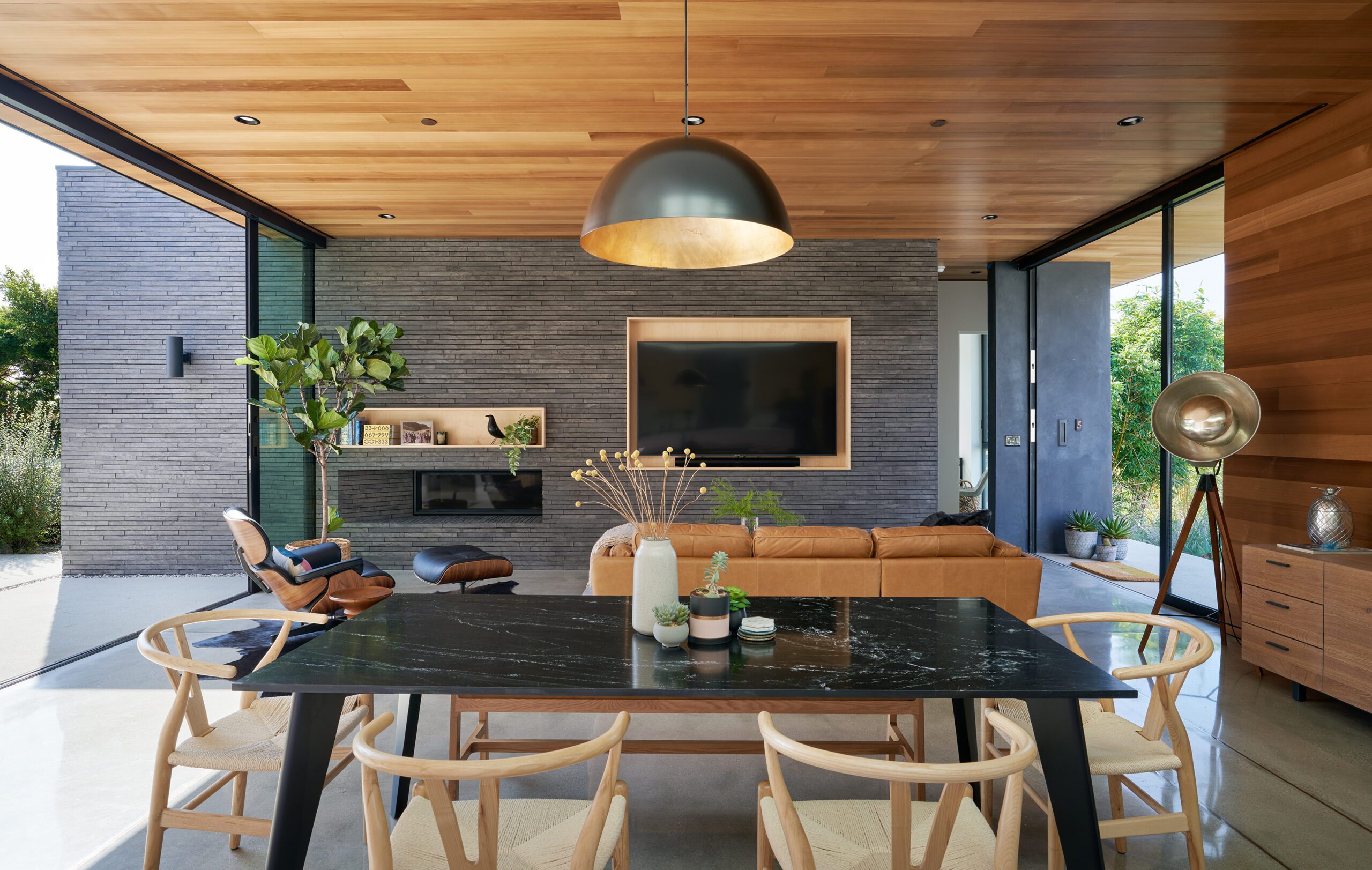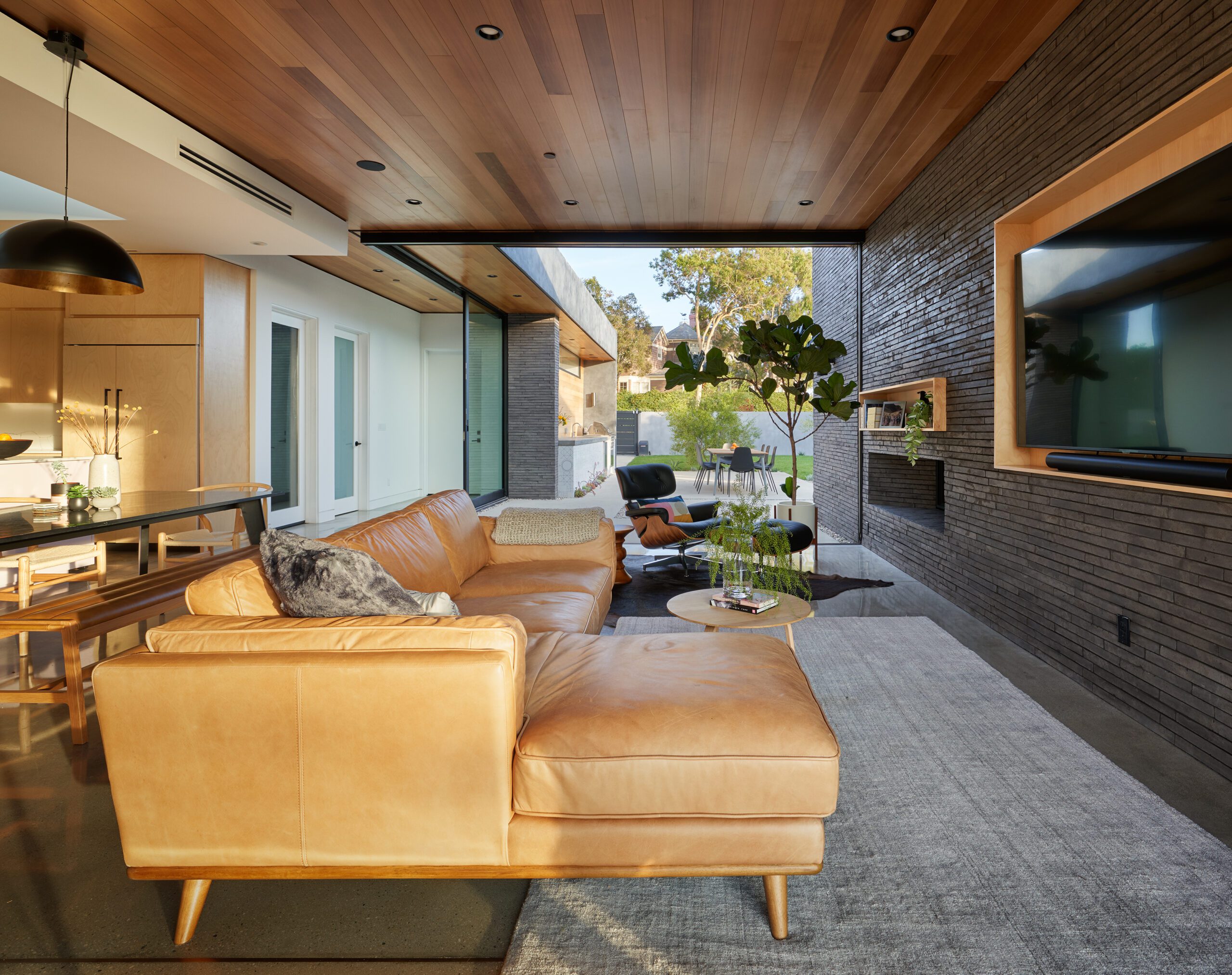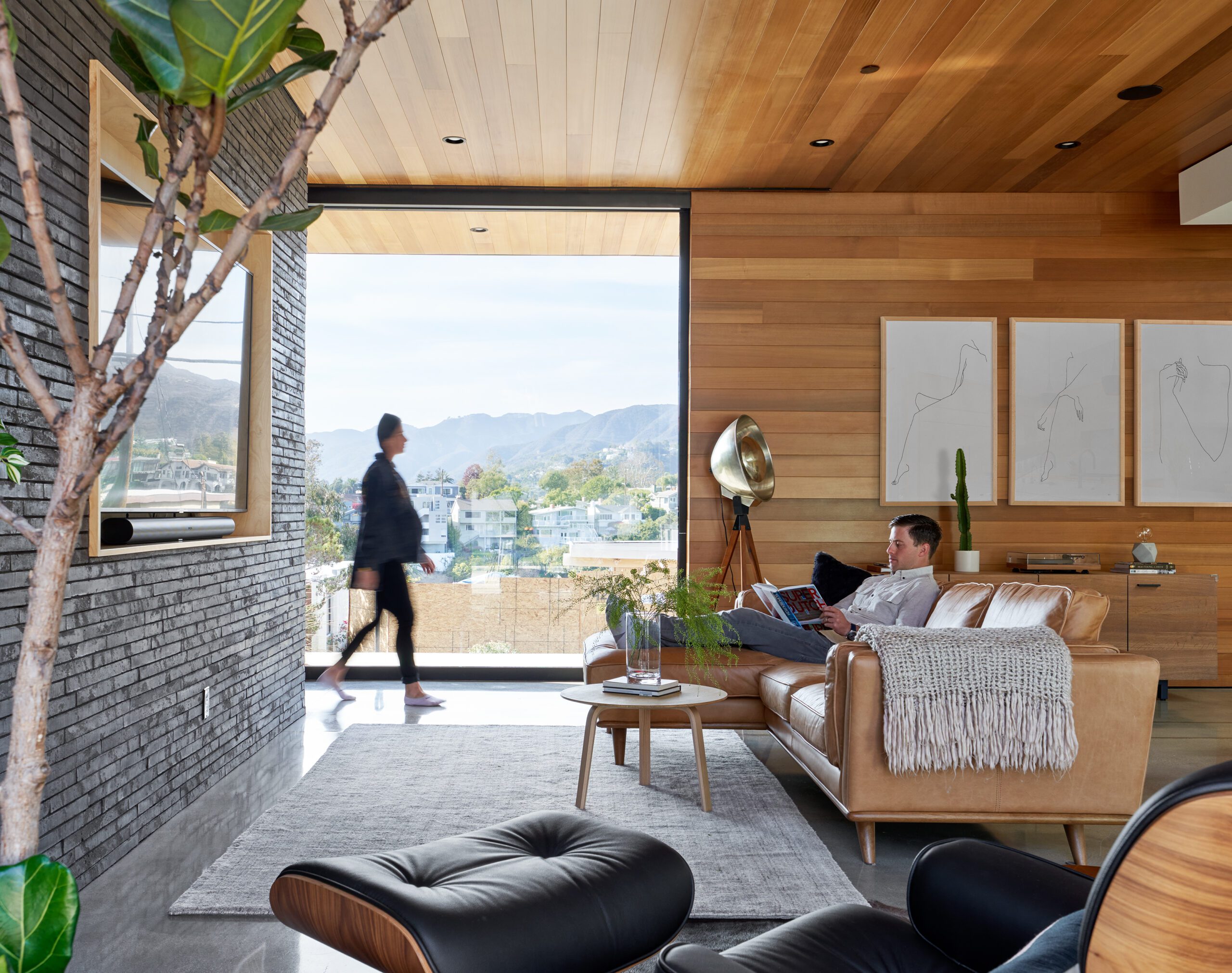 + credits /
Design + Build: humnlab+ architecture /
General Contractor: EPIC, Construction, Inc.
Structural/MEP Engineer: MMSE, Mike Martinez, C.E., S.E.
Soils Engineer: Jonathan Miller, CEG Bay Cities Geology
Green Roof: Justin Ewart/AAWRP
Photography: Eric Staudenmaier